Guide To Year-Round Termite Protection Around Houston
3/15/2018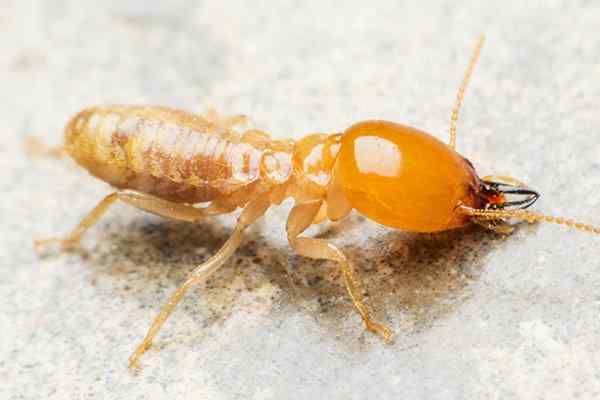 People live in the Greater Houston area for many reasons; the great people, awesome neighborhoods, thriving businesses, exceptional schools, family-friendly atmosphere, and of course the mild consistent climate that is found throughout the year. While the warm temperatures allow you and your family to be active year-round, which is great, they also allow insects, rodents, and other pests to remain active throughout the entire year. Termites are a huge year-round threat to Texas property owners. The consistent climate allows these wood-eating pests to work every day, all day tunneling through and feeding on the structural wood found inside of the home that they are invading. To help protect your home from these pests we want to provide you with the answers to some of the most commonly asked termite questions!
Why Do I Need Termite Protection?
You need to protect your home against termites for one simple reason- they have the potential to cause significant and very costly amounts of damage inside of homes. Termites are no joke; they are responsible for causing over 5 billion dollars' worth of termite damage across the country each year. Termites enter homes unnoticed remaining hidden until their damages become severe enough for the homeowner to finally notice. Termites feed 24 hours a day on the wood that they are infesting, tunneling deeper and deeper into the wood as they go. The damages that termites cause can weaken the structural integrity of your home; their damages are very expensive to repair, and remember, termite damages are usually not covered by homeowners insurance- another reason why termite protection is so important!
Are There DIY Methods That Work?
According to a quick Google search, there are many cheap DIY methods that work to quickly and completely get rid of termites from any home! However, like most things in life if they seem to be too good to be true, they probably are; this statement rings very true for DIY termite control solutions. Eliminating termites from a property is a very difficult task; it requires modern treatment methods that are completed by highly trained professionals. Only a professional has the experience and training required to find all the termite nesting sites located on your property and in your home; they then develop a treatment plan that is right for your specific property. Turning to an experienced and trusted professional is the only choice there should be when it comes to protecting what is most likely your biggest investment, your home, from becoming significantly damaged by termites.
How Does Termite Control Work?
At Modern Pest Control our termite elimination process includes the following highly effective services:
Inspection - One of our trained professionals will inspect your property noting signs of termite damage and activity, entrance points, and any conditions that may be attracting termites to your home.

Sentricon® System with Always Active™ Installation - Sentricon® with Always Active™ is strategically installed on your property, around your home. Its bait stations are filled with Recruit HD termite bait- the bait is highly attractive to termites and they begin feeding immediately. Foraging termites take the bait back to the colony, distributing it to every member and killing off the entire colony.

Ongoing Treatment Protection - Once your existing termite problem is completely eradicated, Sentricon® with Always Active™ remains in place to continuously monitor for new termite activity and protect your property from being invaded and damaged by these high invasive wood-eating pests.
Don't ignore a current termite problem or think that a termite problem won't happen inside of your home. Take the time now to put into place a year-round termite control program from Modern Pest Control. Year-round pest control is the best solution to stopping termites from being able to breach the barriers into your home to feed on its structural wood and cause structural damages. Contact Modern today to learn more about our highly effective solutions to termites!