Houston's Ultimate Spring Pest Prevention Guide
3/25/2020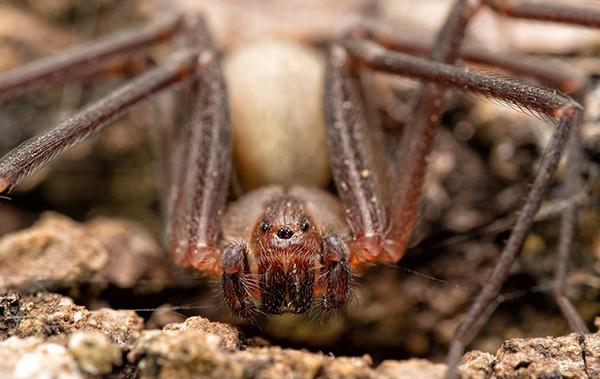 Modern Pest Control would like to remind Houston homeowners that spring cleaning and pest prevention go hand in hand.
Spring is the time to start fresh. By clearing clutter from our homes and by ridding ourselves of the unneeded materials that we may have collected over the past year, we are removing pest habitats. To help you get the most out of our pest control services, Modern Pest Control provides the following ultimate pest prevention guide.
Spring Is The Best Time For Pest Prevention
In the spring, as the weather warms up and the days grow longer, many Houston pests begin their life cycles. Critter eggs that have been dormant over the cooler months will soon hatch. Certain nomadic spiders and scorpions are already breeding in anticipation of the coming summer's abundance of bugs that they will feed on. The brown recluse will soon bring to term 40-60 baby spiders each. And our local scorpions can have a hundred or more babies each. Both spiders and scorpions are looking for areas to nest. If your Houston home is free of clutter, you will have a great advantage toward stopping these potential pest infestations before they can get out of control.
Clutter Might Include:
Cardboard

Accumulated dust and crumbs

Forgotten crooks and crevasses

Unmoved storage boxes

Condescension collectors behind large appliances

The areas under sinks

Areas under or around woodpiles
Clear Out Cardboard Boxes.
Now is the right time to exchange our cardboard storage boxes with sealable plastic totes. Many of us have our seasonal decorations stored in cardboard boxes somewhere. The problem is, cockroaches, crickets, silverfish, and other pests do not need much more than cardboard in order to thrive. Having cardboard may be providing a habitat for pests.
Check Under Large Appliances.
Throughout the year, as we cook and go about our days, crumbs and oils can accumulate under and around large kitchen appliances. We don't think about it every day but spring is a good time to check under the fridge and stove for crumbs and debris that attract pests.
Check Under Sinks for Leaks.
All pests need to drink. Termites thrive in water-damaged wood. So do cockroaches and crickets. Some insects won't survive unless there's adequate moisture. So be sure to check under your sinks for leaks.
Check Seals And Thresholds.
Most homes are built to expand and contract as seasonal temperatures and humidity changes. Most sealants used for doors and windows are elastic and can flex to accommodate the changing seasons. But nothing is completely resistant to the gradual toll of time. Eventually, gaps begin to form around windows and doorways. Spring is a good time to examine these areas. By reapplying sealants and thresholds when needed, you can do a great deal to slow pest infestations.
Houston's Ultimate Spring Pest Prevention Guide Recap
Remove and replace cardboard boxes.

Cycle through storage containers.

Check behind and under large appliances.

Check under sinks for leaks.

Vacuum those hard-to-reach places.

Check seals and thresholds.

Find potential water damage.

Call Modern Pest Control.
At Modern Pest Control, we understand that Houston's mellow climate is the ultimate environment for spring pest infestations. Even the cleanest homes are at risk. We are here to help you keep a pest-free house throughout the year. Year after year. Spring is the best time to get started. If you have any questions, call and speak with one of our experts to learn more!