How To Prepare For The Cypress Mosquito Season
3/9/2018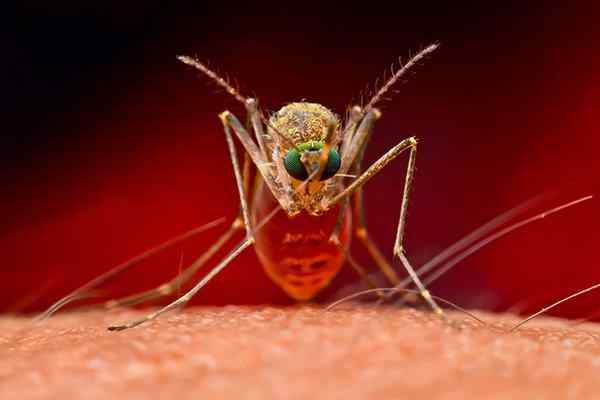 The mosquitoes are on their way in Cypress, Texas. Thanks to our mild winters we only get a temporary break from their annoyance, and it's just about time to deal with their buzzing, biting, and the itching they cause. Mosquitoes are more than annoying however, they can be downright dangerous because of their ability to spread diseases to humans. The United States Centers for Disease Control report that mosquitoes kill more than one million people every year through malaria transmission. These numbers do not take into account the number of people who are sick or killed from other mosquito-borne diseases including West Nile virus, Zika virus, dengue fever, and yellow fever.
How To Limit Exposure To Mosquitoes
To reduce risks for mosquito-borne diseases there are a few things Cypress homeowners can do:
Repair or replace window screens with holes to keep mosquitoes out of the house

Eliminate sources of standing water, such as unused tires, children's toys, clogged gutters, cans, etc.

Wear mosquito repellent containing DEET when spending time outdoors

Wear protective clothing between dusk and dawn when mosquitoes are most active, including long-sleeved shirts and long pants
Is Professional Mosquito Treatment Right For My Houston Area Home?
People living in Texas are well acquainted with mosquitoes. Mosquitoes thrive in our tropical climate and swarm our outdoor spaces. The best way to keep mosquitoes away from your yard and family year-round is to partner with a professional. Professional mosquito control performed regularly is the best way to treat mosquitoes and reduce their populations and the bites you and your family receive.

Here at Modern Pest Control, we provide effective mosquito control in Houston Area to remove mosquitoes and standing water (breeding sites) from your Houston Area property. Please call today to learn more about scheduling weekly, biweekly, or monthly mosquito treatments.
Professional Mosquito Control Solutions
While the above tips will help reduce your exposure to mosquitoes, the best way to protect your family from mosquitoes and mosquito-borne diseases is with seasonal or year-round mosquito control. Modern Pest offers both programs, along with our one-time mosquito control option.
Seasonal Mosquito Control
If you just want to focus on mosquito season when the risks are at their highest, we can provide mosquito control treatments from April through October. You'll enjoy the outdoors with a significantly reduced mosquito population.
Year-Round Mosquito Control
If your goal is to protect your yard all year round from the biting pests, Modern Pest Control offers a CoastalMister mosquito misting system. We'll install the unit on your property and it will deliver misting applications at preset times when mosquitoes are most likely to be present. Most homes receive one to four mistings per day. You can also apply additional applications with a remote control if needed.
When you use the CoastalMister, we'll come back and service the unit on a regular basis to ensure it is fully operational at all times.
One-Time Mosquito Control
If you're planning an outdoor party or other special events on your Cypress property, the last thing you want is guests getting bitten by mosquitoes the whole time! It can make an otherwise fun event very uncomfortable for everyone. Call us for a one-time mosquito treatment 24 to 48 hours before your event to ensure the maximum level of protection from mosquitoes on your special day.