Pest Pressures Every Resident In Friendswood Must Face
3/30/2018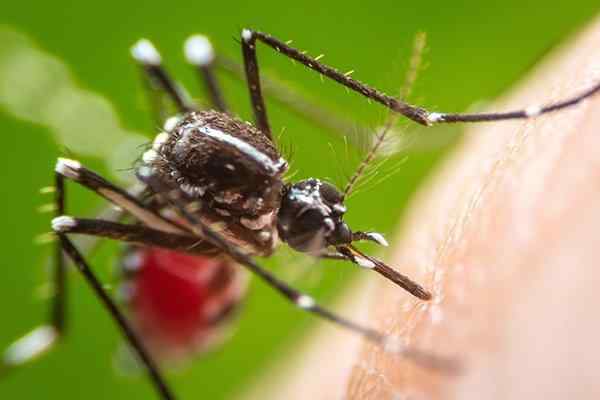 Friendswood truly is a friendly place to live, its residents work together to make this Texas city a place that any person or family would be proud to call home. People in Friendswood learn, work, play and worship together helping to make this city a perfect place to reside and recharge from daily life. However, the unfortunate truth is that no matter how perfect Friendswood seems, there are always pest problems that its residents must deal with. The good news when it comes to pest pressures is that when living in Friendswood you will never have to deal with them alone, you can partner with and get the help of the local pest control experts at Modern Pest Control.
While there are many pests that live in our area of Texas there are certain pests that are more common and unfortunately pop-up over and over again. Some of the most common pests that Friendswood residents come across include mosquitoes, rodents, spiders, and termites. Listed below is a bit of helpful information about each of these pests and how Modern can help you to eliminate and control them!
Mosquitoes
Mosquitoes are parasitic insects: the females feed on the blood of people and animals in order to get the necessary proteins that are needed to develop their eggs. Mosquito bites can be painful, leave behind red itchy welts, and transmit a wide variety of dangerous diseases. At Modern, we can provide the services needed to control mosquito numbers and allow you and your family to enjoy your outdoor space without the fear of being attacked by bloodthirsty mosquitoes. Modern offers both seasonal and year-round mosquito control options. Through seasonal service, our professionals perform monthly treatments from April through October effectively controlling their numbers during their peak season. Our year-round option involves the installation of a mosquito misting system on your property. This system automatically delivers a mist to protect targeted zones on your property. Our professionals will provide regular service visits to maintain and refill the equipment, helping to ensure that your family is protected from mosquitoes.
Rodents
Rodents are a very common pest problem for homeowners in Friendswood and across Texas. Rodents enter onto properties looking for easy access to food, water, and shelter. Once living on your property it is only a matter of time before these dangerous, damaging, and disease-spreading pests find their way inside of your home. To stop rodents from choosing your home to live inside of and your family's food to nibble on, Modern offers effective elimination and control services through our residential pest control services or our targeted rodent control and wildlife control services. Our residential pest control programs offer quarterly service visits to eliminate current problems with rodents and to prevent future problems with rodents and other household invading pests throughout the rest of the year. Our rodent control service offers the following targeted services to completely eliminate your home's rodent problem: inspection, trapping, exclusion, and our one-year warranty.
Spiders
The most common species of spiders found living in our area aren't typically considered to be dangerous. But, even though they aren't a danger to your family doesn't mean you want to share your home with these eight-legged pests. To keep spiders from choosing your home to live in, put into place one of Modern's three residential pest control services. Our professionals will provide quarterly service visits that will work to not only very effectively eliminate the spiders that are currently living inside your home, but also any insects that can act as a food source for future spiders.
Termites
Termites are a very damaging pest that can cause severe structural damage inside any Texas home, and when it comes to termite infestations in Friendswood it is not a matter of if, but when. The best way to protect your property and bank account from these invasive wood-eating pests is to be proactive and partner with the termite professionals at Modern Pest Control.
To win the fight against termites our professionals will begin with an inspection of your property, we will then install the very environmentally friendly Sentricon® System with Always Active™. Bait stations placed discreetly around your property are then filled with Recruit HD bait, which termites actually prefer over the wood in your home! The termites immediately begin feeding on the bait, leaving behind a scent trail that will attract other members of the colony, who will feed on and bring the bait back to the colony, eliminating every single member. Once the initial infestation is eliminated Sentricon® with Always Active™ remains in place on your property to monitor for future termite activity and to prevent a future infestation from occurring.
Residential Pest Control For Homeowners In The Greater Houston Area
When you reside in an older home in a historic district, they require special attention and care to ensure the property stays in good condition. When termites, mice, rats, or other pests nest inside a building, they can cause a lot of damage. Supporting the structural integrity, visual beauty, and longevity of a home are critical to maintaining the neighborhood's character. Without effective pest control services and exclusion treatment, pest infestations can spread to multiple residences.
Modern Pest Control offers a range of service packages to keep pests out and prevent future infestations. Whether you need treatments monthly or quarterly, we are always there for our customers. Why should homeowners schedule a regular visit from pest control services? Is it worth it? Partnering with a dependable pest control company like Modern Pest Control has many benefits. Consider the following:
Pest control is something needed year-round because pest infestations can happen anytime.
Knowing you have professional pest exclusion and products to protect your property gives you peace of mind.
Stay safe and avoid dealing with health hazards caused by pesky insects or rodent pests.
Scheduling an inspection can spot pest-related problems before they have a chance to worsen.
If you notice the signs of a pest infestation, ranging from visible droppings to hearing disturbing noises at night, it's time to call in the professionals. Without a professional residential pest control solution, infestations can continue longer than they should.
Modern Pest Control is a trusted and reputable pest control company that understands the unique needs of residents and businesses around the greater Houston area.
When pests come calling, it's time to call Modern Pest Control for help. Customers get the following benefits when pests get out of control:
Choose from our Modern Plus, Signature, or Signature Plus service packages.
We can provide free inspections of your property.
We will treat the interior of your home as needed and guarantee our services 100%.
Call us if you need safe pest control treatment options for pets and families.
Don't leave it to chance when you need effective residential and commercial pest control. Get the best in the pest control business to defend your property and family.
Schedule an inspection with Modern Pest Control and get a quote for continuing pest control services to keep your home pest-free. Call Modern Pest Control to visit your property and devise a customized pest control treatment and prevention plan that fits your lifestyle.
Partner with the Greater Houston pest control experts at Modern Pest Control to keep common pests out of your Friendswood home.