Problems Raccoons Can Cause For Cypress Homeowners
2/27/2018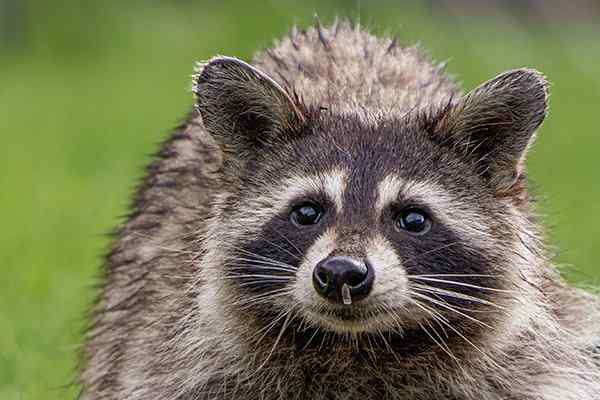 Raccoons are really smart animals with almost human-like hands, which make it easy for them to dig through trash and eat whatever is available to them. They will eat pet food that has been left out, or even go through pet access doors to find food. Not only that, but in some cases, they have been known to gain access to the inside of homes through chimneys and attics in order to nest, give birth, and raise their young.
Raccoons may be cute in the eyes of many, but they are nothing to mess around with. Once you have discovered raccoons operating regularly on your property, you should look to have them removed right away. Raccoons are destructive and will be extremely aggressive, especially when they are protecting their babies. In a very short period of time, they can ruin insulation, duct-work, vents, fans, and roofs with their claws, teeth, feces, and urine. All of this can be extremely costly to you for repairs and replacements. Raccoons are also known to bring diseases into homes and carry rabies as well. Getting raccoons removed from your property is also better for them. People, pets, and civilization as a whole present as many risks as they do opportunities for wildlife creatures.
When it comes to taking care of a raccoon problem, it is very important to know that they can be quite dangerous, and an individual should not try to take action on their own. Removal of any wildlife, like raccoons, should only be done by professionals. So, if you hear noises in your attic, find feces inside your home, discover any new openings around your home, or have any sightings of wildlife large or small, call on us at Modern Pest Control in the greater Houston area; we are always ready to help.
First, we will do a thorough inspection of a homeowners property to find out where the wildlife are getting in and what animal we are dealing with. After we have gathered all of the information that we need, we use the appropriate trapping device, like one-way exit doors would be used for raccoons. Most importantly we will seal of any places wildlife are gaining access to the interior of your home through, using heavy gauge screens to keep them out in the future.
At Modern Pest Control we provide effective wildlife control in Cypress as well as several other Texas communities. We guarantee our pest control methods are effective and if pests are able to breach any of the secure entry points, we will fix it with no additional fee for up to one year after installation, and the warranty can be extended. Contact us today so that we can take care of all of your wildlife pest issues at Modern Pest Control.