Reliable Pest Control Services For Conroe, TX Home & Business Owners
Conroe, Texas is conveniently located only 40 miles north of the large city of Houston. Conroe is an up and coming city full of new homes, great people, and eclectic neighborhoods. Living in Conroe, Texas means that its residents can count on the professional services at Modern Pest Control to protect homes and businesses from the many pests that also, unfortunately, call Conroe home. The Texas pest control experts at Modern Pest Control offer affordable, reliable, effective, and modern pest control services. Protect your home and family from the ants, roaches, mosquitoes, termites, raccoons, mice, and others pests that want to make your Conroe home or business their feeding, breeding, and nesting place by implementing one of our year-round residential or commercial pest programs. Give us a call today, and learn more about our quality pest control services!
Residential Pest Control In Conroe, Texas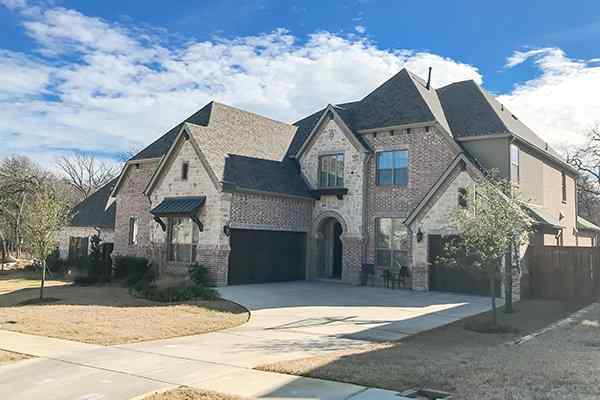 The professionals at Modern Pest Control offer the continuous services needed to keep pests out of Texas homes and away from your family. We offer a "modern" approach to pest control, providing services that resolve even the toughest of pest problems in any Conroe home. To protect residential properties from pests we offer three different year-round services:
Our Modern Plus service treats your home, garage, and the immediate perimeter for common household pests. It also includes exterior cobweb removal under 12 feet; rodent monitoring in your attic (inspection only); and yard treatments targeting fire ants and fleas.

Receive the same protection that comes with our Modern Plus service when you secure our Signature service. You will also receive highly effective termite control featuring the Sentricon® System with Always Active™.

Choose our Signature Plus service offering to receive the same protection for pests and termites that is found in the Signature service, as well as monthly mosquito treatments from April through October.
By choosing any of Modern's services you can be sure that your home's pest problems will be completely solved - we guarantee it. If you experience pest problems that are covered under your program we return to take care of the problem, at no additional cost to you. To discover which year-round service is the right fit for your Conroe home, contact Modern Pest Control today.
Protect Your Conroe, Texas Family From Mosquitoes
Protect your Conroe family from mosquitoes with the help of the professional mosquito control services at Modern Pest Control. With our help mosquito, populations on your property will be dramatically be reduced. Your family and friends will be able to enjoy your home's outdoor spaces without the constant threat of mosquito bites and exposure to the diseases that they sometimes carry and spread.
At Modern we provide seasonal mosquito control services from April through October - when mosquitoes are most active in Texas. Our professionals control mosquito populations with the latest products and technology, reducing the number of adult mosquitoes on your property and stopping mosquito larvae from hatching into new, blood-sucking adults. If you are looking for year-round protection against mosquitoes, we have what you need - the Mistaway System. The Mistaway System is a long-term mosquito management system. It is both discrete and programmable to help meet seasonal demands. To learn more about our professional mosquito control options, give Modern a call today.
Commercial Pest Control In Conroe, Texas
With thorough inspections, treatment, physical alterations, and monitoring stations, Modern Pest Control can keep pests from damaging your facility, scaring away customers, and destroying your business's reputation within the Conroe community. Our commercial pest control services always include a visual inspection of your business's facility and grounds, conducted by a licensed pest control technician. After the completion of your inspection, our professionals design a treatment and pest-prevention plan specific to your establishment - ensuring that you receive the exact services needed to achieve and maintain a pest-free environment. In addition to our quality pest control services, we offer our commercial customers access to their company's online pest control logs and records any time, day or night, ensuring that you are always up-to-date with what is happening inside your facility. Reach out to us today to learn more about our highly effective and affordable commercial pest control services.
Termite Damage In Conroe, Texas Can Be Prevented
The bad news about termites is that they invade homes and cause extensive damage. The good news is that these rogue carpenters can be effectively prevented. At Modern Pest Control, we protect Conroe properties from destructive termites with the help of Sentricon® with Always Active™. Sentricon® with Always Active™ is our highly-recommended solution to any termite infestation; quickly and completely eliminating termite populations in a very eco-friendly manner. Even after the initial infestation is eradicated, the system remains in place to prevent future termites from living on your property and feeding on your home. Our termite elimination process includes the following:
Inspection

Sentricon installation

Ongoing termite protection
In addition to installing Sentricon® with Always Active™ on your property, reducing moisture levels in and around your property can help to prevent problems with these moisture-seeking pests. To reduce moisture levels, ensure that gutters are working properly and are directing water away from the perimeter of your home.
Trim overgrown vegetation and landscape away from the outside of your home in order to help the soil near your home's foundation dry out. Remove any wood from your home that has been damaged by water. Use dehumidifiers in basement areas, make sure that crawl spaces are properly ventilated, and install ventilating fans in all bathrooms.
To learn more about preventing problems with termites inside your Conroe home through the installation of Sentricon® with Always Active™, give us a call today!
Ant Control Tips For Your Conroe, TX Business
As a business owner in the Conroe area, it's important to understand the damage that ants can do to your inventory, your reputation, and your chances of passing your health inspections. These invasive pests will find any avenue of entry that they can before making their way to your stored food or any infrastructure that they want to colonize.
In order to avoid your customers witnessing an ant problem on your commercial property, it's important to adhere to the following tips for reducing ant attraction:
Maintain the lawn properly.
Store food and trash securely.
Limit moisture problems throughout the property.
Seal cracks and crevices with silicone-based caulking.
Partner with the professionals at the first sign of trouble.
At Modern Pest Control, we have the kind of solutions you can count on when your business is on the line. We have innovative solutions administered by friendly, experienced technicians, backed up with a track record of more than 60 years in the industry and the area. Give us a call to schedule an inspection with one of our commercial ant control experts.
What Conroe Homeowners Need To Know About House Flies
Even though house flies may seem like common pests, there is nothing common about the dangers they can bring to your property. Think about where you typically see house flies when you are out and about. They will invade trash cans, colonize dumpsters, and search through landfills for their next meal source. As they move around these spaces, they will pick up all kinds of harmful bacteria, which they will then spread to your home.
When house flies invade your home through open windows, broken screens, or the air conditioning ducts, they can become quite the nuisance after reproducing rapidly. They can also lead to harmful illnesses for you and your family members. That's why house fly prevention is essential to keeping your home and family safe. Here are the best ways to reduce your chances of a house fly problem:
Store food and trash properly.
Clean regularly to avoid loose crumbs.
Never leave food out, even in the sink.
Maintain the lawn regularly.
Remove pet feces from the yard promptly.
Partner with experienced professionals at the first sign of a house fly problem.
If you begin to notice the signs of a house fly infestation, don't waste your time and increase the risk to your family by putting your trust in DIY pest control methods. Instead, put your trust in the pros who have solutions backed by more than 60 years of experience in the industry and area. Give us a call today to schedule an inspection with one of our residential control experts.
Why Do Mice Come Into Conroe Homes?
When mice invade your Conroe home, they can be extremely difficult to get rid of. Mice have sharp teeth and flexible bodies, so they can squeeze into your home after chewing and widening small cracks in siding or the roof. Once they are in, they will spread dangerous bacteria throughout the property and put you and your family at risk of serious medical conditions. They can even introduce harmful parasites to your property.
So why do mice come into your home in the first place? Here are the best ways to reduce mouse attraction to your home with simple methods:
Storing food and trash properly

Maintaining the lawn regularly

Rearranging the lawn ornaments every few weeks

Controlling moisture problems throughout the property

Decluttering the low traffic areas of the home

Partnering with a professional at the first sign of a problem
Unfortunately, mice can reproduce rapidly within your walls, so they won't be affected by store-bought traps or poison. If you want to keep pace with a robust mouse infestation, then partnering with the professionals at Modern Pest Control is the safest and most effective method. Give us a call today to schedule a rodent control inspection and take your first step towards a mouse-free property.
What Do Ticks Look Like In Conroe, TX?
The ticks in the Conroe area can be incredibly invasive and dangerous. These pests are typically black or dark brown, with round, elastic bodies that will swell up when filling up with blood. These parasites will latch onto your pets as they play in the yard or even onto your own skin when you're outdoors. If you check yourself for ticks, you may find them in the areas of high blood circulation, such as armpits, behind the knee, anywhere on the head, and many other places on the body.
Even if you don't have pets, ticks could be introduced to your property by invasive wildlife such as rodents and deer. That's why practicing wildlife reduction methods on your property can help you avoid tick problems. You should also maintain the lawn regularly to avoid an ideal habitat for ticks, along with having your pets medicated. For more information on tick prevention and eradication, partner with the tick control professionals at Modern Pest Control. Give us a call today to schedule an inspection for your Conroe property.
Why Homeowners Should Consider Rodent Control In Conroe
Here in Conroe, homeowners need to think about household rodent control. These intruders pose a real threat to your home, crawling around inside your walls and nibbling at the insulation and other parts of the construction until they ruin the structural integrity. Along with property damage, they can also cause contamination.
As these unsanitary pests travel around your structure, they leave feces and urine behind them wherever they go, contaminating every inch of your property. This widespread contamination means that the people inside the building get exposure to disease-causing pathogens that can lead to a long list of medical conditions. Some rodent-relation illnesses include hantavirus, leptospirosis, salmonellosis, tularemia, and rat-bite fever.
To avoid the serious consequences that come with rodent activity, we believe homeowners should consider rodent control in Conroe. The team at Modern Pest Control is ready to protect your home from rodent activity all year long. Contact us to learn more about our rodent services.
What To Do About Bees On Your Conroe Property
If you want to protect yourself from bees, it's important the take precautionary measures to prevent their presence. Here are some tips:
Avoid planting large flowers or cultivating a garden too close to your home.
Close gaps around the foundation and siding of the structure.
Don't leave out any prepared food, as exposed food sources attract bees.
Get rid of piles of leaves or brush lying around your yard.
Place peppermint plants around your property, as bees dislike this scent.
Remove all nests and honeycomb present on the property.
Seal potential entry points with caulk or using metal screens.
These tips can all be helpful, but the best way to deal with bees on your Conroe property is to secure professional pest control services. Modern Pest Control offers quality stinging insect control that you can trust. Reach out to us today to discuss your bee control and prevention needs.
Conroe's Handy Guide To Raccoon Control
Raccoons are excellent climbers and can travel through vents, chimneys, windows, and any openings or entry points that they can squeeze through. Once they get inside, they wreak havoc on your kitchen and your trash. They're also common carriers of rabies, roundworms, and leptospirosis. Needless to say, they can pose a huge risk to your safety and the safety of those around you.
The best way to handle raccoon infestation is to get ahead of the problem and prevent it from occurring in the first place. To help you in your prevention efforts, here's Conroe's handy guide to raccoon control:
Clean up any spilled food or bird seed outside.
Do not leave food (pet or human) outside overnight.
Eliminate excess vegetation, yard debris, and harborage materials.
Empty your trash on a regular basis.
Get a big dog to help intimidate and discourage the raccoons.
Keep chimney properly capped at all times.
Keep garbage cans tightly sealed containers.
Seal all entry points around the home, including roof seams, baseboards, attic vents, etc.
Trim overhanging branches to prevent roof access.
Use trash bins with lids that lock into place with handles or clamps.
At the end of the day, the absolute best way to guard yourself against raccoons and other wildlife pests is to seek out the help of a professional pest control company. We don't recommend trapping raccoons and other pest wildlife by yourself, as it can become dangerous without the proper tools or necessary experts. Raccoons tend to get very vicious when humans approach them, so the best thing you can do is leave it to a pest professional.
Call Modern Pest Control to discuss your raccoon control and prevention needs. We're proud to offer wildlife coverage that local property owners can rely on all year round.
Why Professional Bird Control Is So Important To Conroe Businesses
Birds are considered wildlife pests, and they can cause a lot of problems for local businesses. These pests can find entry into your facility through chimneys, attics, windows, and vent systems, and once they get inside, the infestation can quickly grow out of control.
There are a variety of dangers that come from bird infestation, and that's why professional bird control is so important for Conroe businesses. Bird infestation can ruin your business in a number of ways, not only inventory and property-wise but also reputation-wise. There is also the compromised health and safety of your customers and employees to consider as well.
Birds leave droppings all over your property, and their feces smell awful, not to mention these droppings seriously contaminate the area and threaten your health. They can also damage the structure of your facility, which is dangerous and costly.
It's essential to get professional bird control services to avoid the dangers of commercial bird infestation. The team at Modern Pest Control provides quality bird control and prevention services that promise to keep birds out of your facility all year long. Call us today.
What Kind Of Roaches Are There In Conroe?
If you're dealing with roaches in Conroe, you're probably dealing with German cockroaches. They're an overwhelmingly prevalent type of cockroach in this area.
This species is light brown or tan colored, with an oval-shaped head and two dark stripes on its back. If you've seen one, it's probably been at night since they're nocturnal. They love warm and humid environments like Conroe and are most likely to be found in your kitchen or bathroom.
If you see these creepy critters, it's time to call Modern Pest Control for an effective cockroach control service. Cockroaches are filthy pests and can spread bacteria, pathogens, and diseases. Their saliva and excretions can also cause allergic reactions and asthma attacks. The safest option is always to rely on professional help when dealing with any cockroach species.
If you're looking for answers on how to get rid of cockroaches in Conroe that you can take on as a property owner, here are some steps you can try:
Seal cracks & crevices.

Install mesh screens over drains & vents.

Keep your home clean & organized.

Store trash properly and clean bins regularly.

Decrease moisture in your indoor environment.

Do not leave food or pet food uncovered and unattended.
Take these actions, and you'll effectively help stop cockroaches from infesting the home you love. Couple these efforts with our exceptional services, and your property will remain cockroach-free for good.
The Silverfish In Conroe Aren't Dangerous
Silverfish aren't dangerous at all. So if you're seeing them in your home or business in Conroe, there's nothing to worry about with regard to your health. However, your paper belongings aren't nearly as safe. These fast-moving, excellent climbers can make their way into your favorite book collection or important documents and take a severe toll on them.
Silverfish are nocturnal pests that sneak into cracks or crevices during the daytime. They're unique in that they can survive for weeks without food or water and are sustained primarily on humidity alone. They need between 70 and 90% humidity in order to survive.
As far as humans are concerned, silverfish aren't even a meager threat. They can't bite and don't spread diseases, bacteria, or pathogens. While they love wallpaper, books, glue, and clothing, they don't feed on anything imperative to your existence. They also like rolled oats and flour but aren't any more dangerous than a pantry pest.
While they can't hurt you, they can certainly bother you. So, if you're looking for an answer on how to get rid of silverfish, it's time to call on our local professionals for help. If you've got silverfish climbing all over your property, Modern Pest Control has you covered with the services you need!
The Problems Earwigs Can Create Inside Your Conroe Home
Earwigs are not fun pests to deal with. They're creepy-looking crawlers that can make you and your loved ones uncomfortable. While they're not at all dangerous, there's a reason why European folklore came up with the idea that they crawl into people's ears to eat their brains at night. Having an earwig infestation isn't a positive experience for anyone!
Earwigs don't spread diseases, pathogens, or bacteria, so they can't contaminate surfaces or food they might get into. Still, they do create problems for homeowners. Their appearance is highly unsettling, and they can produce a foul-smelling liquid as a self-defense mechanism when they feel threatened. Overall, they don't make your home an enjoyable place to be.
Earwigs can also take a toll on the plants in your garden, making these insects even more of a nuisance. If you find one hurting one of your plants and try to pick it up, you may get a pinch from their pincers. These pinches rarely break the skin and don't transfer venom or diseases, but they can still be painful to experience.
If you're wondering how to get rid of earwigs, you've come to the right place! Get rid of earwigs and the problems they cause by giving Modern Pest Control a call today. Our local experts will be out to help solve the problem in no time!
The Most Effective Way To Get Rid Of Centipedes In Your Conroe House
If you're finding centipedes in your basement, crawl space, bathroom, or potted plants, it's time to give Modern Pest Control a call. We know how to eliminate centipedes in Conroe, so you no longer have to worry about them. While they're generally just a nuisance, they do sometimes bite people. These bites can cause some pain and swelling, so, at the end of the day, it's simply better to have a house without centipedes around.
You can take some measures as a homeowner to prevent the presence of centipedes. If you're wondering how to get rid of centipedes, here are some effective tips:
Reduce areas of high moisture or humidity.

Remove piles of leaves or debris around your house.

Seal entry points like cracks, crevices, and gaps.
While these actions will help prevent future infestations or stop current infestations from getting worse, the most effective way to get rid of centipedes is to rely on our team for professional help.

Schedule Your Free Inspection
Complete the form below to schedule your no obligation inspection.