Reliable Pest Control Services For Conroe, TX Home & Business Owners
Conroe, Texas is conveniently located only 40 miles north of the large city of Houston. Conroe is an up and coming city full of new homes, great people, and eclectic neighborhoods. Living in Conroe, Texas means that its residents can count on the professional services at Modern Pest Control to protect homes and businesses from the many pests that also, unfortunately, call Conroe home. The Texas pest control experts at Modern Pest Control offer affordable, reliable, effective, and modern pest control services. Protect your home and family from the ants, roaches, mosquitoes, termites, raccoons, mice, and others pests that want to make your Conroe home or business their feeding, breeding, and nesting place by implementing one of our year-round residential or commercial pest programs. Give us a call today, and learn more about our quality pest control services!
Residential Pest Control In Conroe, Texas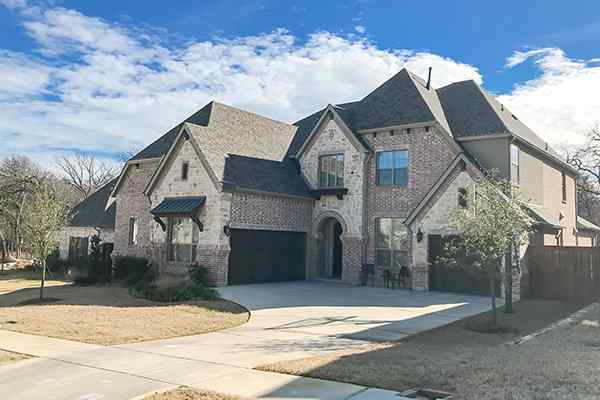 The professionals at Modern Pest Control offer the continuous services needed to keep pests out of Texas homes and away from your family. We offer a "modern" approach to pest control, providing services that resolve even the toughest of pest problems in any Conroe home. To protect residential properties from pests we offer three different year-round services:
Our Modern Plus service treats your home, garage, and the immediate perimeter for common household pests. It also includes exterior cobweb removal under 12 feet; rodent monitoring in your attic (inspection only); and yard treatments targeting fire ants and fleas.

Receive the same protection that comes with our Modern Plus service when you secure our Signature service. You will also receive highly effective termite control featuring the Sentricon® System with Always Active™.

Choose our Signature Plus service offering to receive the same protection for pests and termites that is found in the Signature service, as well as monthly mosquito treatments from April through October.
By choosing any of Modern's services you can be sure that your home's pest problems will be completely solved - we guarantee it. If you experience pest problems that are covered under your program we return to take care of the problem, at no additional cost to you. To discover which year-round service is the right fit for your Conroe home, contact Modern Pest Control today.
Protect Your Conroe, Texas Family From Mosquitoes
Protect your Conroe family from mosquitoes with the help of the professional mosquito control services at Modern Pest Control. With our help mosquito, populations on your property will be dramatically be reduced. Your family and friends will be able to enjoy your home's outdoor spaces without the constant threat of mosquito bites and exposure to the diseases that they sometimes carry and spread.
At Modern we provide seasonal mosquito control services from April through October - when mosquitoes are most active in Texas. Our professionals control mosquito populations with the latest products and technology, reducing the number of adult mosquitoes on your property and stopping mosquito larvae from hatching into new, blood-sucking adults. If you are looking for year-round protection against mosquitoes, we have what you need - the Mistaway System. The Mistaway System is a long-term mosquito management system. It is both discrete and programmable to help meet seasonal demands. To learn more about our professional mosquito control options, give Modern a call today.
Commercial Pest Control In Conroe, Texas
With thorough inspections, treatment, physical alterations, and monitoring stations, Modern Pest Control can keep pests from damaging your facility, scaring away customers, and destroying your business's reputation within the Conroe community. Our commercial pest control services always include a visual inspection of your business's facility and grounds, conducted by a licensed pest control technician. After the completion of your inspection, our professionals design a treatment and pest-prevention plan specific to your establishment - ensuring that you receive the exact services needed to achieve and maintain a pest-free environment. In addition to our quality pest control services, we offer our commercial customers access to their company's online pest control logs and records any time, day or night, ensuring that you are always up-to-date with what is happening inside your facility. Reach out to us today to learn more about our highly effective and affordable commercial pest control services.
Termite Damage In Conroe, Texas Can Be Prevented
The bad news about termites is that they invade homes and cause extensive damage. The good news is that these rogue carpenters can be effectively prevented. At Modern Pest Control, we protect Conroe properties from destructive termites with the help of Sentricon® with Always Active™. Sentricon® with Always Active™ is our highly-recommended solution to any termite infestation; quickly and completely eliminating termite populations in a very eco-friendly manner. Even after the initial infestation is eradicated, the system remains in place to prevent future termites from living on your property and feeding on your home. Our termite elimination process includes the following:
Inspection

Sentricon installation

Ongoing termite protection
In addition to installing Sentricon® with Always Active™ on your property, reducing moisture levels in and around your property can help to prevent problems with these moisture-seeking pests. To reduce moisture levels, ensure that gutters are working properly and are directing water away from the perimeter of your home.
Trim overgrown vegetation and landscape away from the outside of your home in order to help the soil near your home's foundation dry out. Remove any wood from your home that has been damaged by water. Use dehumidifiers in basement areas, make sure that crawl spaces are properly ventilated, and install ventilating fans in all bathrooms.
To learn more about preventing problems with termites inside your Conroe home through the installation of Sentricon® with Always Active™, give us a call today!

Schedule Your Free Inspection
Complete the form below to schedule your no obligation inspection.