Reliable Pest Control Services For Fulshear, TX Home & Business Owners
The city of Fulshear, Texas is comprised of beautiful mature hardwoods, grassy prairies, busy ranches, and thriving farmlands. Fulshear is an affluent community that is rich in history and is big in heart. The pest professionals at Modern Pest Control want to help the residents of Fulshear keep their homes and businesses free of the pests that also live in this country community, through our innovative and modern pest control services. Our community-minded company is dedicated to providing people with customized services and offering a tailored solution to solve any pest problem big or small. Learn more about our pest control services and how they can help to protect your Fulshear property from being invaded by a wide variety of Texas pests.
Residential Pest Control In Fulshear, TX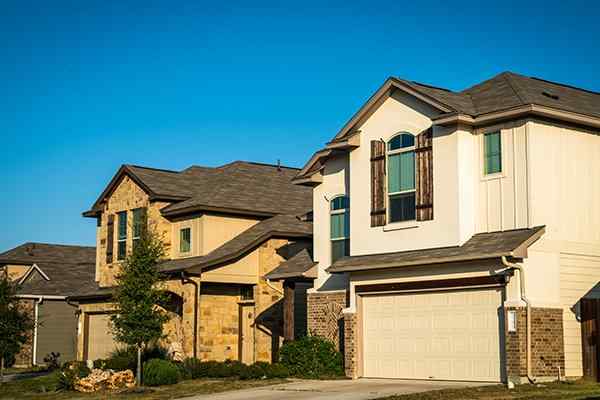 The solution to preventing pest problems from popping up inside of your Fulshear home is to put into place a year-round pest control program from the Texas pest control experts at Modern Pest Control. At Modern, we offer a choice of three different home pest control services for our customers to choose from. Our Signature Plus service option is our most comprehensive and offers the widest variety of pest control services at a very affordable price.
This service includes:
Quarterly pest services.

Year-round protection from ants(excluding crazy ants and carpenter ants), roaches, silverfish, crickets, millipedes, pill bugs, and earwigs.

In yard control of fleas, fire ants, and spiders.

Our service guarantee - if a pest that is covered under this program pops-up in-between visits we will return to solve the problem at no charge to you.
In addition to our three year-round programs, we offer the following targeted programs to solve problems with specific Texas pests: ant control, bee control, mosquito control, rodent control, wildlife control, and lawn pest control. Give us a call to learn more!
Tips To Avoid Spiders In Fulshear, TX
Living in our area of Texas you will find a wide variety of nuisance spiders, spiders that if given the opportunity will move inside your home to live and forage for food in. To keep spiders from choosing your Fulshear home, the professionals at Modern Pest Control want to offer the following spider prevention tips:
Trim back overgrown vegetation back away from the exterior of your home, spiders love to hide inside of dark, dense vegetation.

Leave your outdoor lights off as much as possible, outdoor lights attract insects-which, in turn, attract foraging spiders.

Minimize clutter that spiders can hide in, both inside and outside your home.

Help to keep spiders out of your home by sealing cracks found in the foundation, caulking gaps around windows and doors, and making sure that doors and window screens are intact.

Put into place a year-round residential pest control program to keep spiders and the insects that they feed on out of your home.
To learn more about keeping spiders out of your home through Modern's residential pest control services, give us a call today!
Commercial Pest Control In Fulshear, TX
How do you protect your commercial property from damaging or dangerous pests? It's simple, partner with Modern Pest Control! We have a lot of experience protecting a wide variety of businesses and industries from pests; examples of industries we partner with include restaurants, hotels, food processing facilities, healthcare facilities, schools, and supermarkets. Through inspections, treatment, physical alterations, the installation of monitoring stations, and more, our highly trained professionals will ensure that your business becomes and stays free of Texas pests.
Other benefits of choosing us for your commercial pest control needs include:
We offer our commercial customers access to their company's online pest control logs and records 24/7.

We always develop a modern, custom approach to pest control that meets the specific needs of your business and that takes into account industry regulations.

We work closely with organizations like BOMA, Greater Houston Restaurant Association, and the U.S.Green Building Council to make sure that we stay on top of the latest regulations and pest control methods.
To start protecting your Fulshear business from pests, call us today!
Termite Prevention Tips For Fulshear, TX Residents
Doing everything that you can to prevent termites from finding their way inside your Fulshear home is important, these tiny terrors are responsible for causing billions of dollars worth of damages across the United States each year. Termites are moisture-seeking pests that typically nest outside, but they often accidentally find their way inside of Texas homes while foraging for food sources.
Once inside your home, they usually decide to stay and feed on the structural wood found within it, especially if any of the structural wood is decaying or has been damaged by water. The best way to prevent problems with hungry termites inside of your Fulshear home is to partner with Modern Pest Control and put into place our proactive termite solutions. At Modern we highly recommend installing the eco-friendly and highly effective Sentricon® System with Always Active™ to protect homes and properties from wood-eating termites.
To learn more about installing Sentricon® with Always Active™ onto your Fulshear property, give us a call today. In addition to implementing professional termite services, the following tips can help to deter termites from choosing your home to invade:
Make sure that gutters are working properly and are clear to direct water away from the perimeter of your home and prevent rainwater from overflowing into its walls.

Time back overgrown vegetation and landscape away from the exterior of your home to help the soil found near your home dry out.

Remove any wood from your home that has been damaged by water.

To reduce humidity levels inside of your home use dehumidifiers in basement areas, make sure that crawl spaces are properly ventilated, and install ventilating fans in all bathrooms.

Remove piles of wood, leaves, grass, and fallen trees or limbs from your Fulshear property.
​​How Rodents Invade Fulshear Homes
Rodents like rats and mice are able to make your life very difficult because of the health risks and property damage they cause. They make their way inside Fulshear homes in a few ways, which means that homeowners need to be on guard and protected with the highest quality pest control. One of the most common ways that rodents find their way inside is by squeezing through the small cracks around your home's foundation. If these holes aren't big enough, sometimes they'll chew at them to make them larger, which also makes you more susceptible to other pest invasions.
It's also very common for rodents to sneak underneath any gaps around your doors or even windows. While rats sometimes follow these patterns, there are two other ways they can enter homes that are more unique to them. Because rats are very adept climbers, they'll often use overhanging tree branches or hedges as a means of entering homes, creating a bridge for them to use. In other cases, rats may find their way into your home via the sewer system, which is how sewer rats got their name.
No matter which way mice and rats invade your home, you need to be ready. For more information on how you can keep rodents and the issues they cause, out of your home, contact Modern Pest Control today.
Why Cockroaches In Fulshear Are Dangerous
If you own a property in Fulshear, hope that you never have to encounter cockroaches. Not only are these pests very difficult to get rid of, but they also pose a series of health risks that can be very dangerous. Because roaches are unhygienic scavengers, they bring with them the ability to spread a handful of illnesses like dysentery, E. coli, salmonellosis, cholera, typhoid fever, and diarrhea. Their shed skin, saliva, and fecal matter are also enough to stir up allergies and asthma in some cases. And people who live in infested homes have also reported increased anxiety due to the negative connotations that come with having a cockroach problem.
Having the presence of cockroaches on your Fulshear property poses a lot of potential problems that can all be avoided with professional assistance from Modern Pest Control. For the safest, most effective defense against roaches or for the complete removal of an active problem, contact us today.
Top Five Flea Prevention Tips For Pet Owners In Fulshear
While everyone loves their cats and dogs dearly, pets are unfortunately one of the most common contributors to flea problems in Fulshear homes. If you have any pets, here are the top five flea prevention tips that you need to know:
Talk with your veterinarian. Fleas can be very detrimental to your pet's overall health, so having a conversation with your vet about year-round flea and tick prevention is key. Topical and oral options are available and tend to provide a significant amount of flea control for pet owners.

Check your pets. After your pets have spent any amount of time outside, always give them a thorough check.

Limit their contact. Always make sure that your pet does not interact with stray animals or animals that you don't have information on their background, as these animals are more likely to be carrying fleas.

Keep your pets clean. Bathing and brushing your pets regularly will not only help prevent fleas but will signal a problem earlier.

Contact the pros. With professional assistance, you can control flea populations on your property, making conditions safer for Fluffy and Fido.
For more information on keeping fleas and other parasites off of your property, contact Modern Pest Control today.
Fulshear's Guide To Preventing Ant Infestations
Ant problems in Fulshear can give property owners reason to pause. Here are a few helpful tips to controlling ant populations in your home or business:
Start by making sure that the cracks and crevices around your home or business are sealed with caulk. Use weatherstripping to fill gaps around doors and windows and use door sweeps where necessary.

Always keep food and pantry items in secure containers.

Store garbage in a bin with a proper lid, removing it regularly, and always ensure that there are no crumbs or spills left behind.

Clean surfaces regularly to keep them free from food bits.

Address water issues like leaky faucets, pipes, and toilets.
Keeping ants out of Fulshear properties can be a pain because they are always on the hunt for crumbs or bits of food. Try as you may to keep them away, your efforts alone may not prove fruitful. That's why for more information on keeping ants out of your home, contact Modern Pest Control today.
Is Professional Mosquito Treatment Right For My Fulshear Home?
Mosquitoes are an extremely common yet extremely annoying pest in the Fulshear area. These creatures have the uncanny ability to "mound" when left untreated, doubling if not tripling their populations every couple of years. If you happen to live in an environment where mosquitoes thrive, mosquito control may feel like an unattainable dream.
Would your Fulshear home be a good fit for professional mosquito control? It depends on the following factors:
The size of your yard: A large yard has a greater potential to be overrun with mosquito populations, especially those here in Fulshear.

The presence of water features: If your property has ponds, fountains, or other types of stagnant water, it may attract mosquitoes more frequently than other homes in your neighborhood.

The number of trees and shrubs: More greenery means more mosquitoes. Plus, the additional shade and humidity buildup can lead to problems down the road.
If you happen to have a large lawn with lots of water and greenery, your home may suffer from large numbers of seasonal mosquitoes. Even if you have just one of the above factors present in your home, struggling against mosquito populations may feel endless.
Rather than hoping for the best this year, choose to partner with the professional mosquito control experts at Modern Pest Control. In business for decades and counting, we have everything you need to get local mosquito populations well under control.
Contact us today for details.
What You Need To Know About The Dangers Of Wildlife In Fulshear
The homeowners of Fulshear are no stranger to wildlife activity. From opossums and raccoons to snakes and birds, there are all types of animals moving around our city, and some can be dangerous.
Unfortunately, wildlife activity around your home has the potential to go south fast. These creatures cause extensive damage to the insides and outsides of buildings, and may even carry secondary pests such as fleas and ticks. To make matters worse, wildlife creatures can and will become aggressive if they feel they're trapped or backed into a corner.
Wildlife animals are simply too dangerous to be left around your Fulshear property. However, the dangers they pose to people and pets make it unsafe to approach with DIY or home remedies. Instead of relying on happenstance and chance to deal with wildlife infestations, choose to rely on a professional pest control team who truly cares. Modern Pest Control has helped hundreds of property owners find a solution to their wildlife problems, remediating outdoor spaces without harming the environment.
Take the first step toward a wildlife-free property by calling or submitting an online contact form.
What You Ought To Know About Earwigs In Fulshear
Contrary to popular belief, earwigs don't crawl into ears, don't eat human brains, and most certainly don't lay eggs inside the ear canal. They do, however, create an unsettling atmosphere that affects your overall quality of life.
If you're currently living with an earwig infestation around your Fulshear home, you won't have any physical concerns to worry about. Earwigs are not known to spread disease, rarely if ever pinch, and cannot inject venom into the bloodstream. These creatures can make you feel unwelcome and uncomfortable in your own home, though.
Earwigs in the Fulshear area can also indicate larger problems, acting as a sign of internal concerns around the home. Their prolonged presence may signal a serious leak or buildup of moisture, while large populations could attract predatory pests such as spiders.
The best and most efficient way to get rid of an earwig infestation in Fulshear is to partner with the professionals at Modern Pest Control. Our technicians will quickly evaluate your surroundings to present a plan of action that works in tandem with your needs.
Give us a call today to discuss potential remedies for your local earwig populations. We would be happy to provide a quote at your earliest convenience!
Are The Fruit Flies In Your Fulshear Home Driving You Crazy?
They may not buzz like other flies, may not bite like larger insects, and may not be venomous, but fruit flies are still some of the most aggravating pests in the Fulshear area. These tiny insects are relentless when it comes to getting into homes, and once they're inside, they're incredibly difficult to get rid of.
If the fruit flies in your Fulshear home are driving you crazy, you're most certainly not alone. These creatures seem to get almost everywhere, and reproduce at exponential rates. Worse, these insects may be a sign of a much larger problem, infecting your food with a host of various pathogens.
Put an end to invasive fruit fly infestations with help from a professional team, with treatments provided by Modern Pest Control. We are prepared to handle any and every infestation with solutions that work every single time.
Contact us today to learn more about how Modern Pest Control could best serve you.

Schedule Your Free Inspection
Complete the form below to schedule your no obligation inspection.