Reliable Pest Control Services For Fulshear, TX Home & Business Owners
The city of Fulshear, Texas is comprised of beautiful mature hardwoods, grassy prairies, busy ranches, and thriving farmlands. Fulshear is an affluent community that is rich in history and is big in heart. The pest professionals at Modern Pest Control want to help the residents of Fulshear keep their homes and businesses free of the pests that also live in this country community, through our innovative and modern pest control services. Our community-minded company is dedicated to providing people with customized services and offering a tailored solution to solve any pest problem big or small. Learn more about our pest control services and how they can help to protect your Fulshear property from being invaded by a wide variety of Texas pests.
Residential Pest Control In Fulshear, TX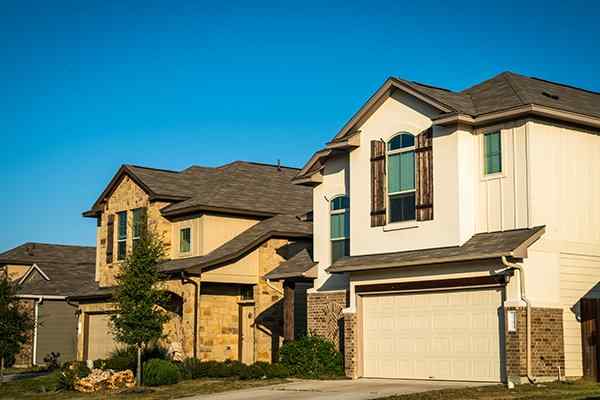 The solution to preventing pest problems from popping up inside of your Fulshear home is to put into place a year-round pest control program from the Texas pest control experts at Modern Pest Control. At Modern, we offer a choice of three different home pest control services for our customers to choose from. Our Signature Plus service option is our most comprehensive and offers the widest variety of pest control services at a very affordable price.
This service includes:
Quarterly pest services.

Year-round protection from ants(excluding crazy ants and carpenter ants), roaches, silverfish, crickets, millipedes, pill bugs, and earwigs.

In yard control of fleas, fire ants, and spiders.

Our service guarantee - if a pest that is covered under this program pops-up in-between visits we will return to solve the problem at no charge to you.
In addition to our three year-round programs, we offer the following targeted programs to solve problems with specific Texas pests: ant control, bee control, mosquito control, rodent control, wildlife control, and lawn pest control. Give us a call to learn more!
Tips To Avoid Spiders In Fulshear, TX
Living in our area of Texas you will find a wide variety of nuisance spiders, spiders that if given the opportunity will move inside your home to live and forage for food in. To keep spiders from choosing your Fulshear home, the professionals at Modern Pest Control want to offer the following spider prevention tips:
Trim back overgrown vegetation back away from the exterior of your home, spiders love to hide inside of dark, dense vegetation.

Leave your outdoor lights off as much as possible, outdoor lights attract insects-which, in turn, attract foraging spiders.

Minimize clutter that spiders can hide in, both inside and outside your home.

Help to keep spiders out of your home by sealing cracks found in the foundation, caulking gaps around windows and doors, and making sure that doors and window screens are intact.

Put into place a year-round residential pest control program to keep spiders and the insects that they feed on out of your home.
To learn more about keeping spiders out of your home through Modern's residential pest control services, give us a call today!
Commercial Pest Control In Fulshear, TX
How do you protect your commercial property from damaging or dangerous pests? It's simple, partner with Modern Pest Control! We have a lot of experience protecting a wide variety of businesses and industries from pests; examples of industries we partner with include restaurants, hotels, food processing facilities, healthcare facilities, schools, and supermarkets. Through inspections, treatment, physical alterations, the installation of monitoring stations, and more, our highly trained professionals will ensure that your business becomes and stays free of Texas pests.
Other benefits of choosing us for your commercial pest control needs include:
We offer our commercial customers access to their company's online pest control logs and records 24/7.

We always develop a modern, custom approach to pest control that meets the specific needs of your business and that takes into account industry regulations.

We work closely with organizations like BOMA, Greater Houston Restaurant Association, and the U.S.Green Building Council to make sure that we stay on top of the latest regulations and pest control methods.
To start protecting your Fulshear business from pests, call us today!
Termite Prevention Tips For Fulshear, TX Residents
Doing everything that you can to prevent termites from finding their way inside your Fulshear home is important, these tiny terrors are responsible for causing billions of dollars worth of damages across the United States each year. Termites are moisture-seeking pests that typically nest outside, but they often accidentally find their way inside of Texas homes while foraging for food sources.
Once inside your home, they usually decide to stay and feed on the structural wood found within it, especially if any of the structural wood is decaying or has been damaged by water. The best way to prevent problems with hungry termites inside of your Fulshear home is to partner with Modern Pest Control and put into place our proactive termite solutions. At Modern we highly recommend installing the eco-friendly and highly effective Sentricon® System with Always Active™ to protect homes and properties from wood-eating termites.
To learn more about installing Sentricon® with Always Active™ onto your Fulshear property, give us a call today. In addition to implementing professional termite services, the following tips can help to deter termites from choosing your home to invade:
Make sure that gutters are working properly and are clear to direct water away from the perimeter of your home and prevent rainwater from overflowing into its walls.

Time back overgrown vegetation and landscape away from the exterior of your home to help the soil found near your home dry out.

Remove any wood from your home that has been damaged by water.

To reduce humidity levels inside of your home use dehumidifiers in basement areas, make sure that crawl spaces are properly ventilated, and install ventilating fans in all bathrooms.

Remove piles of wood, leaves, grass, and fallen trees or limbs from your Fulshear property.

Schedule Your Free Inspection
Complete the form below to schedule your no obligation inspection.