What's New In Houston?
When the sun is shining, Texans like to head outside. Those dog days of summer aren't enough to keep us from enjoying a hike, a barbeque, or a swim, and as fall and winter months bring cooler temperatures, we grab a sweatshirt and head outdoors. However, with this cooler weather comes the onset of one of our least favorite buzzing pests: the mosquito. These insects come with a host annoying qualities, the worst of which are the diseases they transfer to humans.
In recent events, mosquitoes have been linked to two confirmed cases of the Zika virus to nearby Williamson County. They have also caused a resurgence of the Keystone virus in Florida, putting residents along the Gulf of Mexico at risk. In response to these mosquito threats, Harris county researchers have begun development on a number of environmentally-friendly initiatives to combat the mosquito threat including the breeding of carnivorous plants and natural predators that prey on mosquitoes.
In other pest news, a number of Houston-area restaurants have found cockroaches living inside the walls of their establishments, putting customers at risk of a number of adverse health effects. This reminds us all that homes are far from the only target that summer pests are willing to invade.
If you haven't taken the time to protect yourself against the various threats that thrive in the summertime, there's no better time than now to get started. Regardless of the pest, if you're looking for a Pest Control Service in Houston, TX, Modern pest is here to help.
Why Pest Control Is Essential In Houston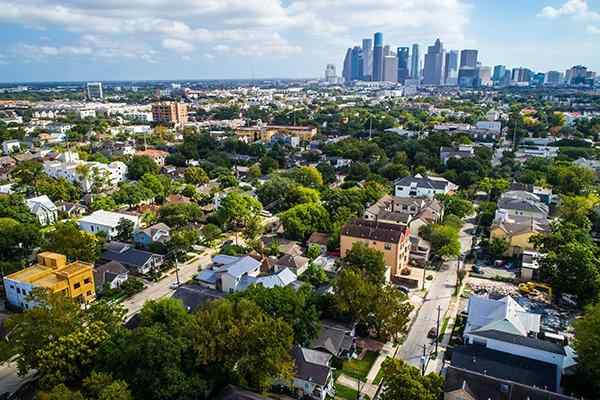 The city of Houston, Texas is famous for many things: as a global city, Houston is best-known as a worldwide leader in the healthcare and oil industries, but the city also has strong ties to energy, manufacturing, transportation, and entertainment.
Houston is perhaps best known for scientific pursuits, especially in the fields of healthcare and aeronautics. Beyond the University of Houston, it also serves as the home of both the Texas Medical Center and the Johnson Space Center (more famously known as "Mission Control" for NASA flights).
Houston is also a cultural hub, with attractions including the Museum District and Theater District as well as numerous sports venues including NRG Stadium, the Toyota Center, and Minute Maid Park. The city has played host to three Super Bowls, four NBA Finals, and two World Series Championships (along with various other sporting events), and Houston's location near the Gulf of Mexico makes a crossroads for people of various cultures and backgrounds - ensuring that no matter who you are or where your interests lie, there's no shortage of things to do and places to see.
Houston, We Have A Pest Problem
While Houston offers diverse opportunities and activities for its proud residents, the city is not immune from crude critters trying to ruin a good time. Many invasive insects, rodents, and other pests thrive in hot, humid conditions, which unfortunately means that Houston's climate and geographic location make it a perfect breeding ground.
Whether you're looking for mosquito extermination, termite control, ant elimination, or solutions to your rodent infestation problems, Modern Pest Control's team of professionals is here to help.
If you're a Houston resident or business owner plagued with uninvited pests, Modern Pest Control's team of highly-trained and certified technicians offer solutions for Houston's pest management needs. We will help you take back your property and keep it pest-free for good.
How Modern Pest Eliminates Pest Invaders
The team at Modern Pest Control has roots in Houston. We offered the Greater Houston Area with safe and effective Pest Control solutions since 1952. Founded on the philosophy of customer care, fast service, and effective management, we deliver a prompt and personalized experience that utilizes the most up-to-date pest control technology.
In the decades since, Modern Pest remained true to its name, adopting the latest and greatest advances in the pest control industry and developing a proven strategy for successful mosquito extermination, termite control, ant elimination, or rodent management. If you're looking for any pest control service in Houston, Texas, Modern Pest Control will create customized solutions to fit your individual needs.
Our Pest Control Process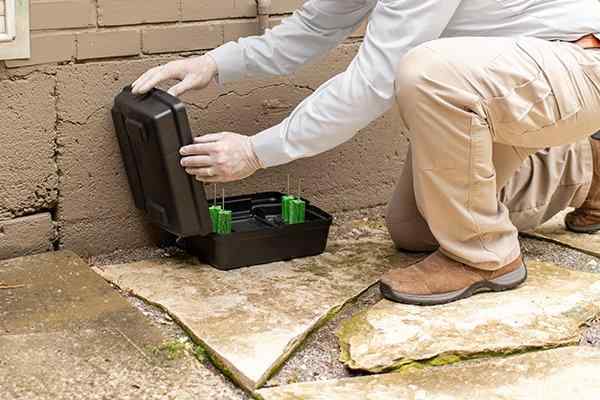 Pest prevention and exclusion treatment through Modern Pest Control follows three basic steps: Inspection, Treatment, and Follow-Up.
Inspection: After contacting us to schedule a consultation, one of our licensed and certified pest control technicians will visit your home or business to perform a thorough inspection of the entire property, identify any signs of pest presence or damage, and provide a quote for service depending on the severity of infestation.
Treatment: With your pest problem identified, your technician will work with you and your schedule to develop a treatment plan. Employing the latest tools and techniques, he or she will use a combination of industry-leading methods to completely eliminate any pest presence.
Follow-Up: Two weeks after treatment, your pest control technician will return to your property for a re-inspection to ensure that you no longer have a pest infestation and provide recommendations to ensure that your property is protected in the future. If your problem continues, your technician will continue to survey, plan, and implement pest control practices until your problem disappears.
Our professionals at Modern Pest benefit from training through the Texas Department of Agriculture to ensure that you receive only the best, safest service possible. Our management staff is also trained by the Food Industry Sanitation Auditors (FISA) as well as the American Institute of Baking (AIB), qualifying us to solve pest issues in food handling areas.
*As a QualityPro service provider, we perform local and multi-state criminal background checks on all applicants. QualityPro is a dynamic program that certifies companies based on comprehensive standards. Known as "the mark of excellence in pest control", Employees receive the Quality Pro designation by voluntarily ascribing to a set of standards far above those required by state and federal regulations.
Service Guarantee: At Modern Pest Control, we stand behind our work. If you continue to have a problem with a pest between services, let us know. Your technician will come to take care of that issue between scheduled appointments at no additional cost to you.
The Modern Pest Advantage
At Modern Pest, we don't just talk about being the pest - we stop at nothing to prove it. With our continued dedication to excellence comes a constant effort to grow and improve in both our knowledge and our relationships with the community we serve.
So why is Modern Pest the best in Houston?
Our team of pest management professionals undergoes a rigorous training and certification process to ensure we always provide our community with nothing but the best, safest, and most effective pest control possible. With a Google rating of 4.9, and an A+ rating with the Better Business Bureau, our customers know we are dedicated to providing an unparalleled pest control experience to residents and business owners in the Greater Houston area. Furthermore, we are committed to continually improving our processes, and we will not stop until we are the best of the best. Modern Pest was awarded Angie's List Super Service Provider Award in 2017, and we are determined to reclaim this award in the years to come.
If you're a Houston resident or business owner suffering under pest infestation or fear that your property could come under attack in the future, don't hesitate to contact us today for a free consultation!
Houston Residential Pest Control
Houston's climate and humidity make it a hotbed for all manner of invasive pests. Mild winters mean that certain pests never go inactive, while the summer heat means residents often experience higher pest activity than in other parts of the country. Whether rodents, termites, or something worse, pests are never far.
This means that for Houston residents, the best way to protect your yard, home, and family from pests is to put into place a year-round home pest control service. At Modern Pest, we offer our customers a choice of three different home pest control services to choose from.
Our Modern Service Plus option offers the following:
Quarterly Pest Service

Our Quarterly Pest Service Guarantee: If a pest that is covered starts causing problems between service visits, we will return to solve the problem at no additional charge.

Year-Round Protection From Ants (excluding crazy ants and carpenter ants), roaches, silverfish, crickets, millipedes, pillbugs, and earwigs

In-The-Yard Control of fleas, fire ants, and spiders
Our Signature Service option includes everything from Modern Service Plus, and adds termite control, while our Signature Plus service option offers pest control, termite control, and seasonal mosquito control.
Houston, TX Residential Service Options
Modern Pest Control offers three core quarterly service options for Houston residents:
Houston Commercial Pest Control
Pest infestations can have severe consequences when they take place inside businesses or commercial properties. To protect your Houston business or commercial property from being overrun with insects and rodents instead of customers, partner with Modern Pest Control. We have a vast amount of experience protecting a wide variety of Houston businesses and industries from pests.
Our Modern Process utilizes inspections, treatment, physical alterations, monitoring stations, and the latest in pest control solutions administered by professionals. We'll put a shield around your business and always will always ensure you know exactly what's going on inside your business. We offer our commercial customers access to their company's online pest control logs and records 24/7.
Modern Pest technicians always develop a modern, custom approach to each pest control treatment they undertake that meets industry regulations while building the treatment strategy around your business's specific needs. To start protecting your Houston business from pests with the help of the area's commercial pest control experts and call us at Modern Pest Control today!
Termites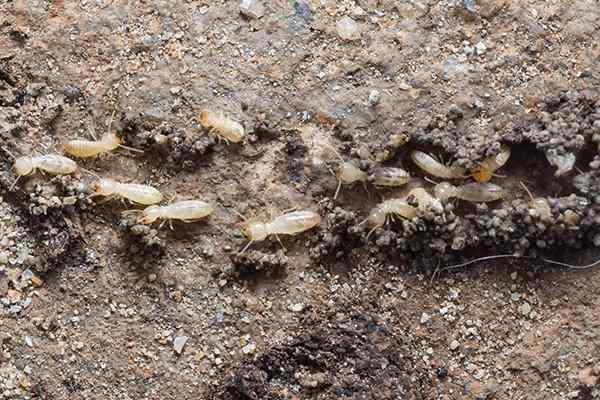 While the state of Texas recognizes several breeds of termites living across in the area, Greater Houston residents are primarily plagued by subterranean termites. Mud tube tunneling and other wood damage cost millions in repairs each year, putting more homes and businesses at risk as temperatures rise.
Part of the problem comes from how difficult termite damage is to find and identify for most homeowners. Because so much of it goes on inside the walls, floors, and foundations of the home, residents often don't become aware that the problem even exists until hundreds or even thousands of dollars worth of damage has already taken place.
Worse, while termites are most active in the spring and summer, damage can occur at any time of year, especially in areas like Houston where conditions are favorable to termites most of the year - making total prevention the only option.
Learn more about the damage and other dangers termites can pose to Houston homes and businesses.
Ants
Ants are an ever-present nuisance in Houston yards and sidewalks on any summer day. While their bites can be painful, other health hazards including allergies and food contamination make them a pest that can't be tolerated. The key ants Houston residents should be on the lookout for include:
Mosquitoes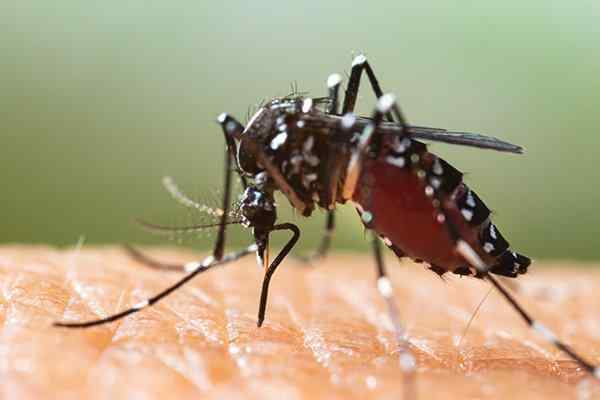 Mosquitoes are among the most dangerous animals on earth, killing their victims indirectly through the various diseases it carries: Zika, West Nile, Yellow Fever, and more can all be traced to mosquito bites.

Mosquitoes spend much of their young lives underwater as they mature from eggs into full-grown adults. Unfortunately, this means that they thrive in hot, humid environments with lots of abundant sources of stagnant water and tall grass to hide in, conditions prevalent in many areas across the state of Texas.

While their threat in Houston is not as drastic as in some parts of the world, the climate makes it a perfect breeding ground in the spring and summer months - and once you've got a mosquito infestation, it can be exceptionally difficult to eliminate with professional help. Learn more about the threat mosquitoes pose.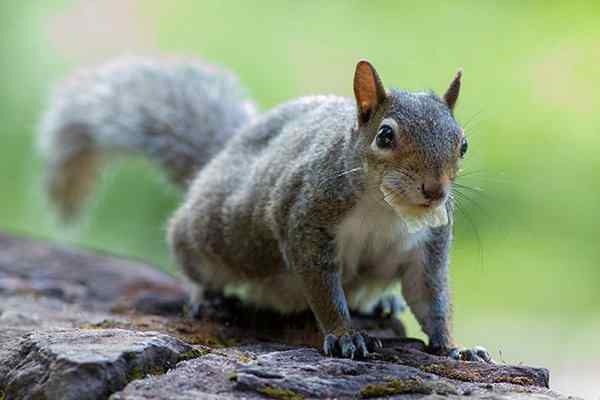 Squirrels
Squirrels are a common sight to many Houston residents, and a welcome one - except for those who have to live with them. Squirrels bring all of the same risks for gnawing and electrical damage as their rodent cousins, but they are often far more capable of getting to the roof in the first place.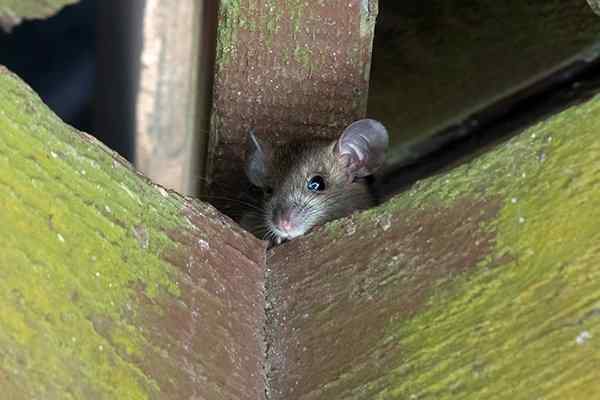 Roof Rats
Smaller and leaner than their Norway rat cousins, roof rats live up to their name with their excellent climbing skill. Once a roof rat is on the roof, it means non-stop gnawing to get into the attic, and all the holes left behind can lead to water damage or even other pests to gain entry.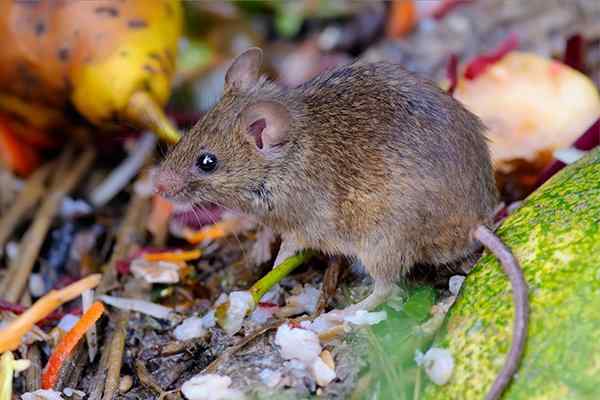 Mice
While their small, beady eyes may make them look cute, the damage they cause is anything but. Beyond persistent gnawing to wear down their incisors and the other biological hazards they leave behind, mice cannot be allowed into a home or business.
Cockroaches
Cockroaches are more than just a disgusting sight - they're a serious health hazard. In a home, an infestation can mean allergic reactions and food contamination, not to mention other adverse reactions; in a business, it can mean the end. Cockroaches and humans don't mix; contact us to solve your roach problem today.
In Houston, cockroach infestations often come from one of four species: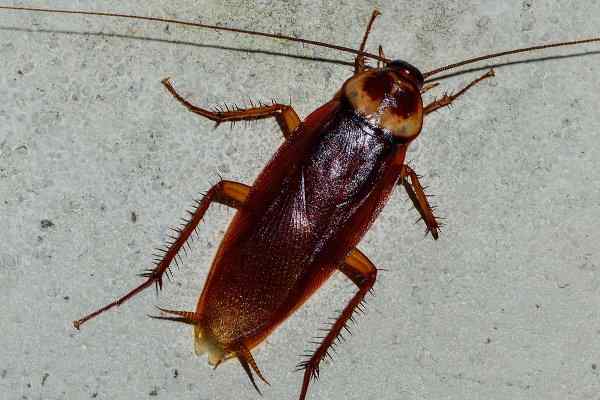 American Cockroaches
Dark-reddish brown, these are often found infesting homes and buildings with moisture problems. Fully capable of flight, American cockroaches are a big risk for any food left out or not disposed of properly.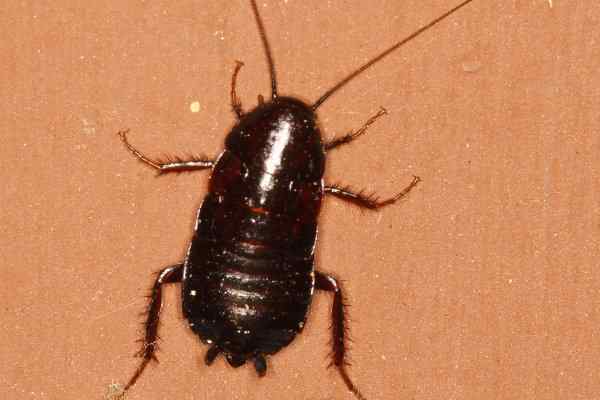 Oriental Cockroaches
Like American cockroaches, Oriental cockroaches are attracted to moisture and often found under sinks and other appliances. These types of cockroaches are also known to leave a foul, musty odor throughout any homes they infest.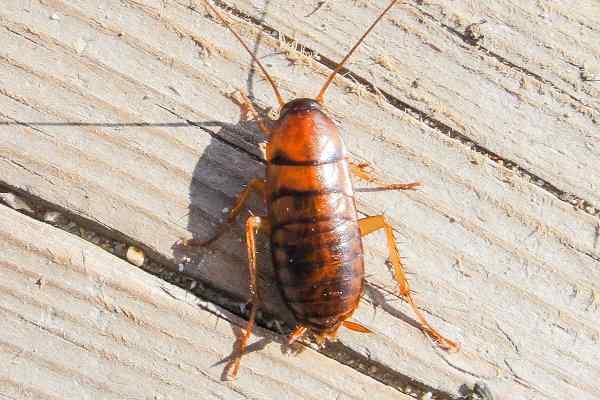 Asian Cockroaches
Commonly found near exterior lights around homes and commercial buildings, Asian cockroaches are capable fliers known to get into even the best-protected food items.
Spiders
While certain species of spiders are undoubtedly more dangerous to humans than others, even "harmless" spiders can carry with them a number of harmful side effects to human residents they share living spaces with. House spiders prey on bugs like cockroaches and flies, meaning that seeing a heavy spider presence in or around your home could be an indication of other problems going on right under your nose.
Spiders serve an important role in Houston's ecosystem, but they make far better neighbors than houseguests. When it comes to spiders in the home, professional treatment is always the best option, helping homeowners to both remove the existing spider problem itself as well as stopping the problem from spring up again in the future by eliminating the pests they've come inside to feed on.

Houston is home to a number of spider species, but while they can help control the presence of other pests, they can be a severe risk to any home they invade. Take care of your Houston spider problem today. Common Houston spiders come in two varieties: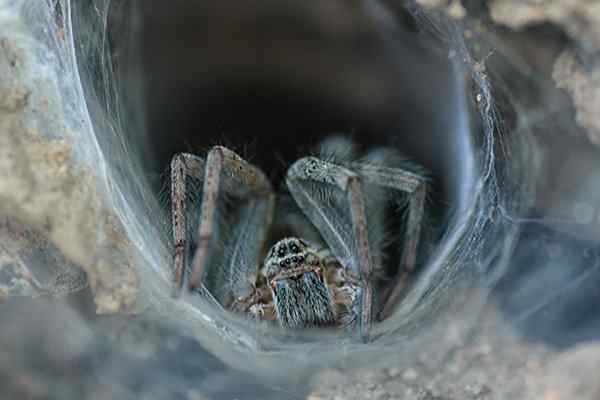 Ground Spiders
One of a number of non-venomous spiders throughout the state, while these spiders may not be as big a threat as their venomous cousins they can nevertheless pose other risks.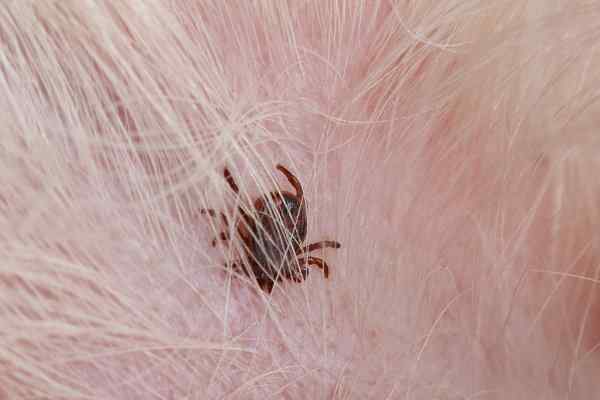 Brown Dog Tick
Brown dog ticks are brownish red in color, found across the United States but common in Houston due to favorable environmental conditions. This can make infestations particularly difficult to treat without expert assistance.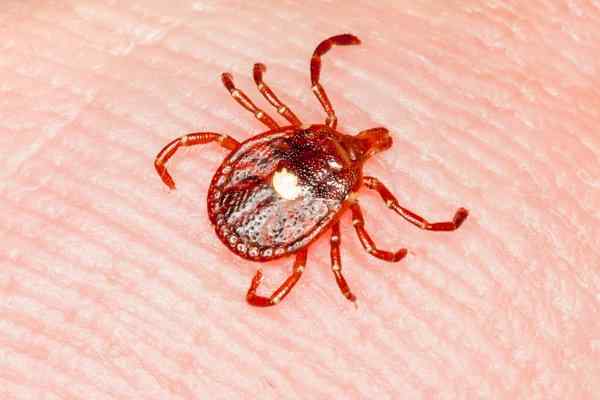 Lone Star Tick
Everything's bigger in Texas, and the Lone Star tick certainly has a big appetite. Unfortunately, that puts residents and pets at risk of a number of health concerns. Watch out for these red and black hitchhikers.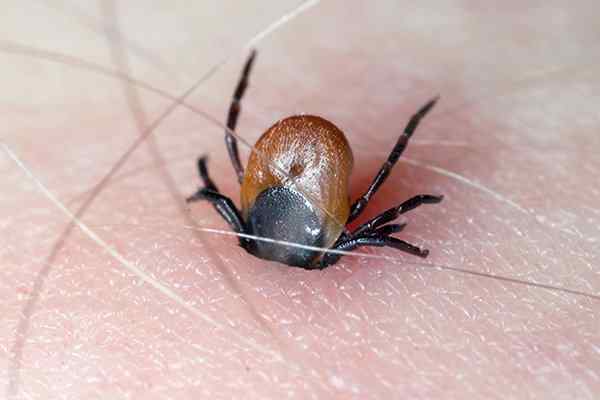 Black-Legged Tick
Also known as the deer tick, this oval-shaped tick grow from orange-brown to rust-brown after feeding. They are known to latch onto humans after contact with wildlife - hunters and outdoorsmen beware.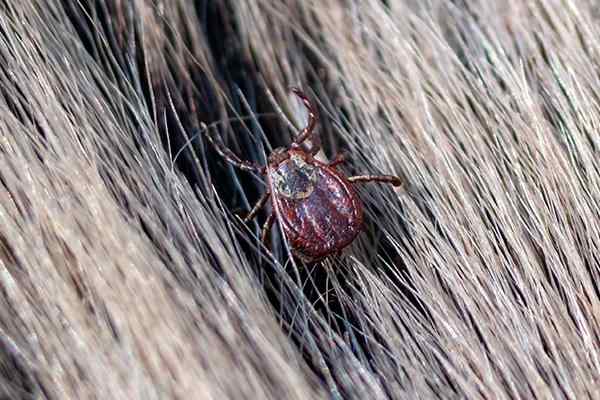 American Dog Tick
American dog ticks are brown with white or yellowish markings. Like Black-legged ticks, American dog ticks pose a serious Lyme disease risk to any person or pet they come into contact with.
What Houston Residents Are Saying About Modern Pest
Service is excellent. Have used your company for a number of years. Robert is a terrific employee. He is here on time, always considerate when spraying around the furnishings and drapes and does a very thorough job. In all the years he has been coming here he has never once entered my home without a smile and a cheery "Good Morning". You can say I am a satisfied customer.
-Doris
They are very pleasant. They always send me a postcard at least a week before the service is planned. They are always willing to reschedule if not convenient. The same technician has been coming here for several years. We have been pleased with their service. I just have to call them if I see any pests in between and they will come out and re-spray for no extra cost.
-Martha
We have Modern Pest Control come out quarterly. We have used them for about 15 years. They come out and check the Sentricon stations. They have been very good over the years.
-Fay
I came to Modern Pest when I moved into my newly purchased home. I had an ant problem. They got me to put onto the every 3-month plan and I am bug-free! If there is an issue in between my 3 months they come out no charge (this has only happened once). Very happy with the service!
-Debbie (Google Review)
For Houston Homes And Businesses, Year-Round Pest Control Is Essential
Pests love Houston year-round, so homeowners need year-round protection. Houston residents and business owners, don't leave your property unprotected! Request a free inspection with Modern Pest Control and find out what the best in modern pest control treatments really look like.

Schedule Your Free Inspection
Complete the form below to schedule your no obligation inspection.