Reliable Pest Control Services For Katy, TX Home & Business Owners
Katy, Texas, is a city that prides itself on being a place that provides its residents with all the benefits of "small-town charm with big city convenience". Katy is proud of its historic heritage and its ability to roll with change and give its residents an exceptional place to live, work, and be entertained in. The pest professionals at Modern Pest Control want to help the residents of Katy keep their homes and businesses free of common Texas pests through innovative and modern pest control services. Learn about some of our pest control services and how they can help to protect your Katy property from being invaded by a wide variety of tough Texas pests.
Residential Pest Control Services In Katy, TX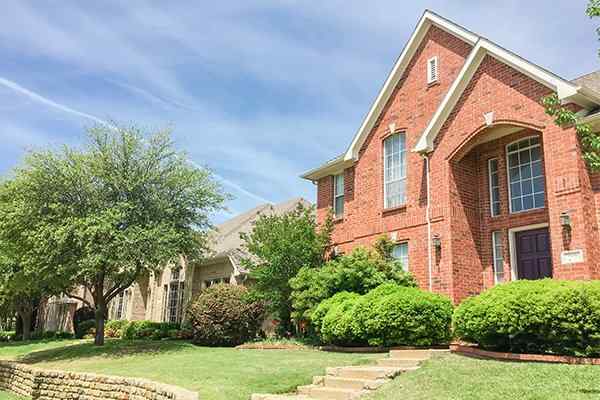 The many pests that call Katy home take every opportunity that they can to enter inside of homes and gain access to free food, water, and shelter. Keep pests outside where they belong, and away from your family and pets, with the help of Modern's year-round residential pest control services.
At Modern Pest Control, we offer three different residential pest control plans to help ensure that you get the services you need to keep your unique home free of pests. All of our residential pest control plans are guaranteed - if a pest that is covered by your program becomes a problem between services, your technician will come back to take care of those issues at no additional cost to you.
Modern Plus - This plan provides quarterly pest control treatment for your home, garage, and the immediate perimeter against the most common household pests. This home pest control plan also includes exterior cobweb removal under 12 feet, rodent monitoring in your attic (inspection only), and yard treatments that target fire ants and fleas.

Signature - The Signature plan is our most popular, and provides everything that is in the above Modern Plus plan in addition to termite control through the installation of the Sentricon® Termite Colony Elimination System with Always Active™ technology.

Signature Plus - This is our most inclusive program and includes everything that is in the Signature plan, plus monthly mosquito treatments from April through October.
In addition to our year-round residential pest control plans, we offer the following pest control services to help eliminate specific pests from your home and property: ant control, bee control, mosquito control, rodent and wildlife control, and lawn pest control.
Commercial Pest Control In Katy, TX
At Modern Pest Control, we have made it our mission to protect Katy businesses from being damaged by pests. We provide the services that you need to protect your facility, customers, employees, and reputation from pests. We have experience providing commercial pest control services to many industries, including: property management, restaurants, multi-unit housing, hotels and commercial lodging, food processing facilities, and more!
By choosing us to take care of your commercial facilities pest control needs you will receive the following benefits:
A custom plan that is specific to your property and industry which successfully treats current pest problems and prevents future problems.

A visual inspection of your facility and grounds by one of our highly trained professionals.

The installation of pest monitoring devices.

Online access to your facility's pest control logs and records.
Termite Control In Katy, TX
Termites are a serious problem in Texas. Protecting your home from these wood-destroying pests is very important to keeping the structural integrity of your home intact. The professionals at Modern understand termites and understand how to completely eliminate these damaging pests from Katy homes and properties. After a thorough inspection of your home, we will install the Sentricon System, which is filled with Recruit® HD bait. The bait is highly attractive to the termites and effectively kills every single member of the termite colony, ridding your home of the infestation. Once the infestation is eliminated, the Sentricon System remains in place on your property to monitor for future activity and prevent a future infestation from occurring.
Call today to schedule a termite inspection for your Katy property!
Mosquito Control In Katy, TX
Do you dream about enjoying your backyard without having to constantly swat away swarming mosquitoes and without having to worry about what diseases they are carrying and potentially transmitting to you, your family, and your pets? Well, with the help of Modern Pest Control, that dream can become a reality! Our mosquito control services can provide you with the treatments needed to drastically reduce the number of mosquitoes living and breeding on your Katy property.
Seasonal Mosquito Protection
During the spring and summer seasons, our trained technicians perform regular treatments to reduce the number of adult mosquitoes on your property; the treatment also works to help prevent their larvae from hatching.
Mosquito Misting System
Through the installation of the CoastMister, we can provide year-round, long-term control against mosquito populations on your property.
One-Time Mosquito Treatment
Our one-time mosquito treatment is the perfect way to reduce mosquito activity before a large outdoor event.
Contact the mosquito control experts at Modern Pest Control today and let us help you determine which mosquito treatment is right for your Katy property!

Schedule Your Free Inspection
Complete the form below to schedule your no obligation inspection.