Reliable Pest Control Services For Magnolia, TX Home & Business Owners
Magnolia, Texas is known for being a "community of unity." Its residents work together to create an environment that is welcoming and family-friendly and that allows people to thrive and live their best life. To help keep the beautiful Houston area community of Magnolia from being damaged by the many pests such as ants, spiders, termites, rodents, roaches, and stinging insects (which also live in this area of Texas) the local pest professionals at Modern Pest Control offer highly effective, eco-friendly, and affordable pest solutions. Our professionals have a deep understanding of the pests that are common in the Houston area and we know how to eliminate them using the latest technology and modern pest control measures. Whether you need to protect your Magnolia residential or commercial property from pests, give us a call today to learn more about any of our pest control programs and how they can solve even the toughest of pest problems.
Residential Pest Control In Magnolia, TX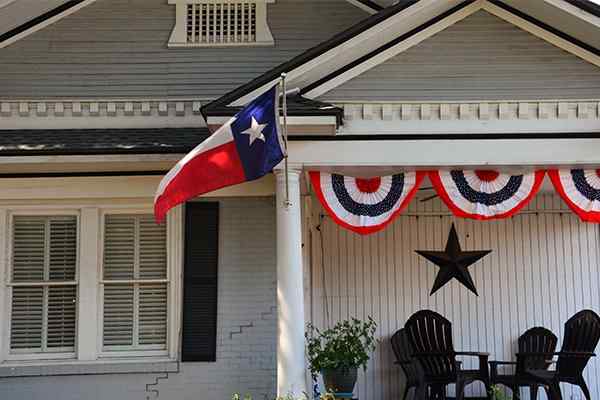 Pests can cause a variety of problems for you and your family including spreading disease, contaminating food, causing fires, destroying your personal property, and damaging the structure of your home. To prevent a wide variety of pests and the problems that they bring with them (causing problems inside your Magnolia home) put in place a residential pest control plan from the Houston-area pest control experts at Modern Pest Control.
Our affordable, year-round services include the following options:
Modern Plus - Effective pest control services through quarterly pest visits.

Signature - Effective pest control services through quarterly pest visits, and effective termite control.

Signature Plus - Effective pest control services through quarterly visits, termite control, and the control of fleas, fire ants, and spiders in the yard.
In addition to our year-round residential pest control services we offer the following targeted services to protect your Magnolia home from pests: ant control, bee control, mosquito control, rodent control, wildlife control, and lawn pest control. Give us a call to learn more.
Guide To Rodent Prevention In Magnolia, TX
When you have decided that enough is enough and it is time to keep dirty, disease-spreading, beady-eyed rodents out of your Magnolia, Texas home once and for all, it is time to partner with the area's pest control company that has over 65 years of rodent control experience. At Modern Pest Control, we know rodents inside and out and we know how to remove them from properties and keep them from returning.
After contacting us to remove a rodent problem from your home you can expect our rodent professionals to come to your property and provide you with the following:
A thorough inspection to determine the presence of animals, determine the species, and any possible points of entry.

The implementation of a plan to target the rodents living inside your home. This typically means using strategically-placed trapping devices.

Exclusion services. Once all of the invaders have been trapped we will seal any potential entry points to keep rodents from being able to return in the future.
To learn more about preventing problems with rodents and protecting your property from the damage they can cause, and to protect your family from the diseases they can spread, contact us today.
Commercial Pest Control In Magnolia, TX
Modern Pest Control is the Houston area's most trusted commercial pest control company. We develop custom-tailored plans to meet the needs of businesses, industry regulations, and corporate policies, ensuring that our treatment strategies will work. To help stay ahead of the latest regulation and pest control methods, we work closely with many organizations such as BOMA, the U.S. Green Building Council, and the Greater Houston Restaurant Association.
To protect your commercial facility from pests, our licensed pest control technicians first perform a visual inspection of your business and property. Then, based on our findings, we will design a treatment and prevention plan that is specific to your Magnolia business. We may also recommend changes in and around your facility to address any sanitation issues or physical alterations to help prevent pests from being attracted to your facility, and from being able to enter in. In addition, we may install pest-monitoring devices to help aid in our efforts. Give us a call today to get started protecting your Magnolia commercial property from reputation-damaging pests.
How To Avoid Termite Damage In Magnolia, TX
Termites are prolific pests found living throughout Texas. Termites are active year-round and, once they make their way into your property, they will begin feeding on its structural wood and won't leave until they are forced to do so. The best way to avoid termite damage, which typically isn't covered by homeowner's insurance, is to partner with Modern Pest Control and our termite control to eliminate and prevent these wood-destroying pests.
At Modern Pest Control, we use and highly recommend installing the Presidential Green Chemistry Award-winning Sentricon® System with Always Active™. This system works very effectively to control and eliminate any size termite infestation, and it begins working immediately, as soon as the bait stations are placed around your property. Other benefits of this system include:
The Recruit HD bait, which the bait stations hold, is highly attractive to termites. They actually prefer it over wood.

Once the initial infestation is eliminated, Sentricon® with Always Active™ remains in place on your property to monitor for future activity and to prevent a future infestation from occurring.
To learn more about avoiding damage on your Magnolia property due to invasive termites, get in touch with Modern Pest Control today!

Schedule Your Free Inspection
Complete the form below to schedule your no obligation inspection.