Reliable Pest Control Services For Memorial, TX Home & Business Owners
Memorial, a Texas community, offers a high quality of life and a wide variety of affluent, and tree-lined neighborhoods for its many lucky residents to call home. To keep this Houston-area community free of the insects, rodents, and other pests that live in and around its homes and businesses, turn to the area's pest control experts at Modern Pest Control. Using the latest technology and our advanced methods, we protect East Texas residential and commercial properties from pests. If you own a home or business in Memorial, you can be sure that it will be protected from invasive, dangerous, and damaging pests by partnering with Modern Pest Control. To learn more about our quality pest control services, get in touch with us today, and speak with one of our friendly and experienced professionals.
Residential Pest Control In Memorial, TX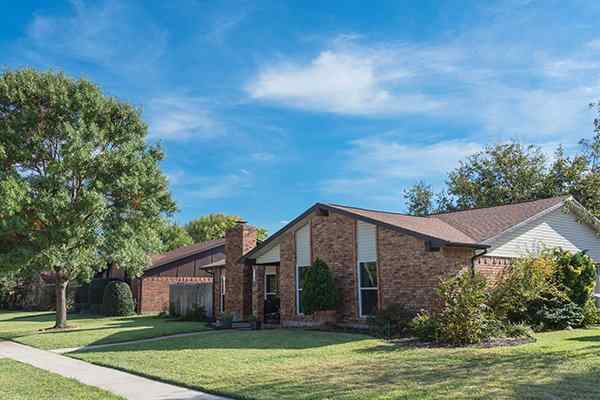 Putting into place a professional residential pest control program is a must because pests that are allowed to live in your Memorial home have the potential to do the following:
Spread bacteria, viruses, and parasites.

Contaminate your family's food sources with their excrement and saliva.

Damage your personal property such as books, clothing, furniture, pictures, wallpaper, and more.

Cause significant and costly damage to the structure of your home.

Cause you and your family unneeded stress and sleepless nights.
Eliminating pests as quickly as possible and preventing their return is the best way to protect your home, family, and belongings from their dangers and damage. To prevent pests and the problems they bring with them, put in place residential pest control service from the Texas pest experts at Modern Pest Control.
Our affordable year-round services include our Modern Plus Service which offers effective pest control services through quarterly pest visits, our Signature Service which offers effective pest control services through quarterly pest visits along with the benefits of implementing effective termite control, and finally our Signature Plus Service which provides the most comprehensive protection against pests through quarterly visits, termite control, and through the control of fleas, fire ants, and spiders in the yard. Contact us today to speak with one of our experienced and friendly experts to decide which service is the right fit for your Memorial home.
Guide To Avoiding Mosquitoes In Memorial, TX
Mosquitoes are a fact of life. They are found living, breeding, and feeding outside. But, with some help from Modern Pest Control, they don't have to take over your life and prevent you, your family, and your friends from enjoying your outdoor spaces. By partnering with Modern Pest Control and implementing one of our mosquito control services, mosquito numbers on your property will be dramatically reduced. Our seasonal mosquito control service runs from April thru October when mosquitoes are most active in the Houston area.
We control mosquito numbers with the latest products and technology, reducing adult mosquito populations on your property and stopping mosquito larvae from hatching into new, blood-sucking adults. In addition, we also offer our customers the option of year-round protection against mosquitoes through the installation of the Mistaway System. The Mistaway System is a long-term mosquito-management system that is discrete and programmable, helping to meet your Memorial property's unique mosquito control needs. We also have available a one-time mosquito treatment; this is a great option to help reduce mosquito activity on your property before hosting a large outdoor event such as a family reunion or wedding. To learn more about our professional mosquito control options, give Modern a call today.
Commercial Pest Control In Memorial, TX
At Modern Pest Control, our business is to protect your business from being damaged by Texas pests. Modern Pest Control is dedicated to providing the tools and services needed to protect your Memorial business, customers, employees, and reputation from pests. Through inspections, modern treatment, physical alterations, monitoring stations, and more, our professionals work closely with you to ensure that your business becomes and remains free of pests.
After we complete a thorough inspection, we may recommend the following to-do's to help prevent future problems with pests:
Increase sanitation practices around your facility to make it less appealing to insects and rodents.

Make physical changes to your facility to keep pests from gaining access inside of it.

Install pest monitoring devices as an added means of protection.

Work with us to develop a long-term treatment strategy to protect your business from pests.
Don't let a few ants or other pests negatively affect the good reputation of your business that you have worked so hard to create. Partner with Modern Pest Control and have the peace of mind to know that pests won't be a problem in your Memorial commercial property again.
Protect Your Memorial, TX Property From Termite Damage
The best way to protect your Memorial, Texas home and property from being invaded and damaged by wood-eating termites is to partner with Modern Pest Control to implement our industry-leading termite control services. At Modern Pest Control, our professionals highly recommend installing the eco-sound Sentricon® System with Always Active™. With this method of termite control, Sentricon® with Always Active™ stations are strategically and non-invasively placed around your property.
As soon as the stations are installed, they begin working to quickly and completely eliminate the entire termite colony. Once the infestation is eliminated, the Sentricon® System with Always Active™ remains in place to monitor for future activity and to prevent future problems with destructive termites.
More benefits to choosing Modern Pest Control and Sentricon® with Always Active™ to protect your Memorial property from termites include:
Termites prefer the bait used in Sentricon® with Always Active™ up to 10 X more than wood itself.

The system is non-invasive. No digging or trenching is required, meaning your lawn and landscaping will not be disturbed.

No chemicals are injected into the soil around your home.

Sentricon® with Always Active™ offers 24/7 protection against termites, giving property owners a long-term solution against destructive termites.
To learn more about protecting your Memorial, Texas property from termites and other household invading pests, give us a call today.

Schedule Your Free Inspection
Complete the form below to schedule your no obligation inspection.