Reliable Pest Control Services For Meyerland, TX Home & Business Owners
Meyerland, a large community in southwest Houston, is home to great people, beautiful architecture, and a strong sense of community pride. To help keep pests out of homes and businesses in this area, turn to the local pest professionals at Modern Pest Control. We offer highly effective, eco-friendly, and affordable pest solutions. Our professionals have a deep understanding of the pests in the Houston area and know how to eliminate them using the latest technology. If you need to protect your Meyerland residential or commercial property from pests, give us a call today and speak with one of our friendly professionals.
Residential Pest Control In Meyerland, TX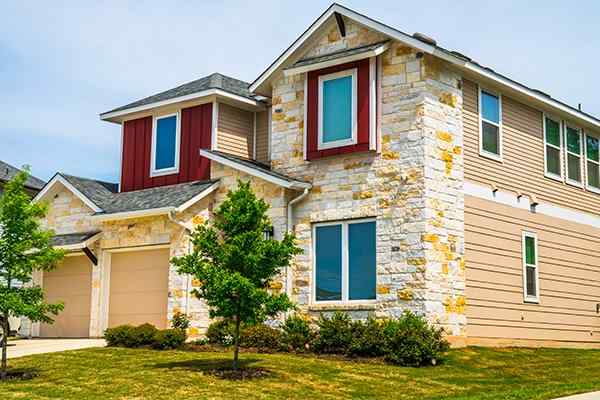 Protect your Houston-area home and family from pests with the help of the residential pest control services at Modern Pest Control. We put a barrier of protection around homes to prevent pests from getting in.
Our 3 guaranteed, year-round home pest control service options include:
Modern Plus: Your home, garage, and the immediate perimeter is treated for common household pests. It includes exterior spiderweb removal under 12 feet, rodent monitoring in your attic (inspection only), and yard treatments targeting fire ants and fleas.

Signature: The same protection that is in our Modern Plus service is provided in this option along with effective termite control featuring the Sentricon System with Always Active technology.

Signature Plus: This service provides the same protection Signature service provides, in addition to monthly mosquito treatments from April through October.
If pests covered by your program return between services, your technician will come back to take care of those issues, at no additional cost to you! To speak with one of our professionals and see the benefits of choosing Modern Pest Control for your home's pest control needs, reach out to us today.
How To Minimize Mosquito Exposure In Meyerland, TX
Meyerland is located in a floodplain and therefore is prone to having areas of standing water that can attract hordes of biting mosquitoes. To minimize the number of mosquitoes on your Meyerland property, Modern Pest Control offers effective seasonal mosquito control services from April thru October when mosquitoes are most active. Our professionals minimize mosquito populations with the latest products and technology; reducing adult mosquito numbers on your property and stopping mosquito larvae from hatching into adults.
We can also provide year-round protection against mosquitoes with the help of the Mistaway System. The Mistaway System is a long-term mosquito management system. It is discrete and programmable and works efficiently to help meet seasonal demands. To learn more about our mosquito services designed to meet your specific needs, please give Modern Pest Control a call today.
Commercial Pest Control In Meyerland, TX
For a custom-tailored program developed to protect your Meyerland business from pests, partner with Modern Pest Control. Benefits of choosing us to take care of your business's commercial pest control services include:
We take into account industry regulations, corporate policies, and any specific issues found in your business.

We work closely with BOMA, Greater Houston Restaurant Association, and U.S. Green Building Council to help ensure we are always aware of the latest regulations and methods.

We offer our commercial customers access to their business's online pest control logs and records 24/7.
To control pests in your Meyerland commercial facility, our licensed technicians perform a visual inspection inside and outside your property to design a tailored treatment and pest prevention plan. We may recommend taking care of sanitation issues or make physical alterations to your facility that would help pest-proof the building. We install pest-monitoring devices to detect active infestations, protecting your facility, customers, and employees from invasive pests. To learn more about our commercial pest control services, reach out and give us a call today.
Did You Know Termite Damage In Meyerland, TX Is Usually Not Covered By Homeowners Insurance?
Living in Texas means that there is a constant threat of termites invading your home to tunnel through and feed on its structural wood. This habit creates a lot of structural damage that can be very costly to repair. The cost of repairing termite damage can significantly drain your bank account because, unfortunately, most homeowner insurance policies do not cover the damage. Termite damage is something that insurance companies label as "preventable".
To prevent the need for expensive repairs in your home because of termites, put into place a termite control program from Modern Pest Control. At Modern, we highly recommend installing the Sentricon® System with Always Active™. It offers an eco-friendly solution to eliminate current termite problems and remains in place and is regularly monitored by our professionals to stop future termite damage. Don't let another day pass without having a professional termite control program in place. Take action against damaging termites and give Modern Pest Control a call today!

Schedule Your Free Inspection
Complete the form below to schedule your no obligation inspection.