Reliable Pest Control Services For Missouri City, TX Home & Business Owners
Modern Pest Control has over 65 years of experience protecting the Houston area, including Missouri City, from common Texas pests. At Modern Pest Control our professionals can protect your Missouri City residential or commercial property from becoming home to a wide variety of pests through our personalized and effective pest control services. Our professionals live and work in the places that they protect from pests, giving them a deep understanding of local pests and how to successfully control and eliminate them from Missouri City properties. Contact Modern Pest Control today and to get started putting into place the proactive pest control services needed to eliminate and control pests in your Missouri City home or business.
Residential Pest Control In Missouri City, TX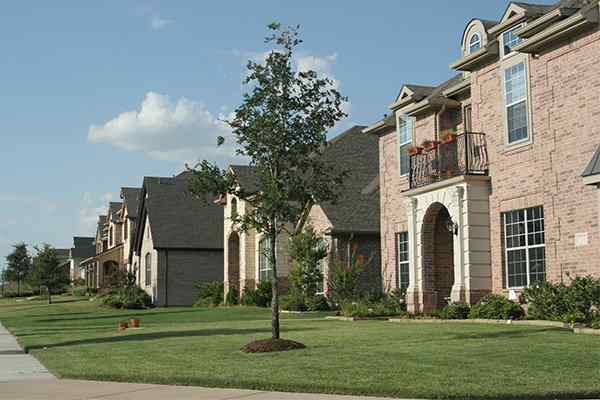 Damage to your home's structure, destruction of your personal property, the introduction of disease, and the contamination of food sources can all happen when insects, rodents, and other pests decide to live inside of your home. To successfully keep pests out of your home, Modern Pest Control provides customers with continuous, year-round pest control services.
Our Signature Plus Service option is our most comprehensive and offers the widest variety of pest control services at a very affordable price. The Signature Plus Service includes quarterly pest service, year-round pest protection, in-the-yard control of fleas, fire ants, and spiders, and termite control featuring the Sentricon® System with Always Active™. It also includes our Service Guarantee which states that if a pest that is covered under this program pops up in-between visits we will return to solve the problem at no charge to you.
In addition to our three year-round programs (Modern Plus Service, Signature Service, and Signature Plus Service) we offer the following targeted programs to solve problems with specific Texas pests. These programs include ant control, bee control, mosquito control, rodent control, wildlife control, and lawn pest control. Give us a call to learn more about our residential pest control solutions in your Missouri City, TX home!
Common Spiders Found In Missouri City, TX
There are many spiders found successfully living in Texas; in Missouri City, the most common species of spiders found invading homes and other buildings are considered to be nuisance pests because their venom is not strong enough to cause any significant health risk to people.
Common area spiders include:
Ground Spiders

Jumping Spiders

Wolf Spiders

Orb Weaver Spiders

Crab Spiders
At Modern Pest Control we can eliminate and control spiders by developing a customized plan of action for your specific property through our year-round residential pest control services. Call us today to learn more about common area spiders and how our treatment solutions can successfully eliminate them from any home.
Commercial Pest Control Services In Missouri City, TX
By choosing Modern Pest Control to take care of your Missouri City business' pest control needs you are choosing a company that understands the local needs of Texas business owners and how to meet a business' individual needs while always taking into account its unique industry regulations.
Modern's commercial approach to pest management includes:
A visual inspection of your facility and its grounds.

The development of a pest prevention plan that is specific to your business.

Recommendations for addressing sanitation issues and for physical alterations of your Missouri City property.

The Installation of pest monitoring devices.
Contact us today to get started protecting your Missouri City business, customers, and employees from common area pests.
Learn How To Protect Your Missouri City, TX Property From Termites
Termites are moisture-seeking pests that are attracted to wood that is decaying or that has been previously damaged by water. To reduce moisture levels both inside and outside of your home and to help deter termite activity we suggest the following tips:
Make sure that gutters are working properly to direct water away from the perimeter of your home.

Keep overgrown vegetation away from the exterior of your home to help the sun to reach the ground and dry out the soil.

Fix leaky pipes, faucets, or fixtures found both inside and outside of your home.

Remove structural wood from your home that has been damaged by water.

Use dehumidifiers in basement areas.

Make sure that crawlspaces have been properly ventilated.
In addition to removing sources of moisture from in and around your home, installing the eco-friendly and highly effective Sentricon® with Always Active™ is the best step to take to protect your Missouri City home and property from wood-eating termites. To learn more about partnering with Modern Pest Control and installing Sentricon® with Always Active™ on your property, give us a call today.

Schedule Your Free Inspection
Complete the form below to schedule your no obligation inspection.