Reliable Pest Control Services For Montrose, TX Home & Business Owners
Montrose, a residential neighborhood, in Houston offers people an eclectic place to live, work, and play. With plentiful restaurants, movie theaters, art galleries, and thrift shops to enjoy, you will never be bored in Montrose. Another bonus to living in Montrose is that your home or business can be protected from pests with the help of Modern Pest Control. Modern Pest Control offers highly effective, eco-friendly, and advanced pest solutions. We understand the pests that are common in the Houston area and we know how to eliminate them using the latest technology. To begin protecting your Houston-area residential or commercial property from pests and termites, give us a call today.
Residential Pest Control In Montrose, TX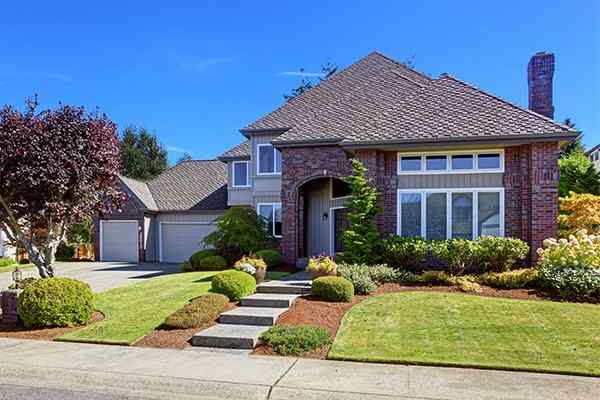 The best way to guard your home against unwanted pests is through routine pest control services. Modern Pest Control offers the quarterly home pest control services needed to keep your Montrose home pest-free throughout the entire year.
We offer three residential pest control services: Modern Plus Service, Signature Service, and Signature Plus Service. Our most recommended service is our Signature Service. It provides quarterly pest control service visits, termite control, and (in the yard) control for fleas, fire ants, and spiders.
All of our services are backed by our service guarantee. If a pest covered in your program returns between service visits, so will we, at no additional cost.
Reach out to Modern Pest Control today to learn more about our comprehensive residential pest control services!
Guide To Rodent Control In Montrose, TX
Rodents are difficult pests to prevent against. They want to live in close proximity to people because we provide easy access to food, water, and shelter sources. The most effective way to eliminate rodents is to partner with a professional. At Modern Pest Control, we have been offering effective rodent trapping and exclusion services for over 65 years. We can provide the services needed to eliminate current problems with rodents and protect your property from future rodent issues.
Our rodent exclusion service includes:
Inspection

Trapping

Exclusion
To learn more about how easy it is to maintain a rodent-free home with the help of our guaranteed rodent control service, give us a call today.
Commercial Pest Control In Montrose, TX
Protect your Montrose restaurant, hotel, school, grocery store (or other Houston-area businesses) from pests with the assistance of Modern Pest Control. We offer tailored pest control services performed by experienced and licensed pest control technicians.
Our commercial pest control services include:
A visual inspection of your facility and grounds.

A tailored prevention plan that has been designed to meet your business's exact needs.

Recommendation to address sanitation issues or to make physical alterations to help pest-proof your facility.

The installation of pest monitoring devices to help detect active infestations and develop a treatment strategy to provide you with long-term results.
To ensure that you are always kept up-to-date with what is happening in your facility, we offer commercial customers access to their online logs and records 24/7. To request your free inspection, call us today.
3 Things Montrose, TX Residents Can Do To Avoid Problems With Ants
Ants are one of the most common home and property invaders. The best way to eliminate an ant infestation and keep them from returning is to partner with a professional pest controller and put in place a year-round home pest control service.
In addition to professional control, doing the following 3 things can help you avoid problems with invasive, annoying, and potentially dangerous ants.
Remove access to food - Keep tight-fitting lids on trash cans and compost bins stored outside. Place garden areas a distance away from your home and regularly pick up vegetables that fall to the ground. Pick up uneaten pet food. Maintain outdoor eating areas.

Remove access to water - Maintain outdoor gutters and downspouts to prevent water from pooling. Fix low-lying areas in your yard and driveway.

Remove access into your home - Seal openings in your foundation and exterior walls. Place weather stripping around windows and doors. Install door sweeps on exterior doors. Trim shrubs and bushes away from the exterior of your home.
To learn how we can work together to keep ants away from your home and property, contact the ant control experts at Modern Pest Control.

Schedule Your Free Inspection
Complete the form below to schedule your no obligation inspection.