Mosquito Services Designed For Your Yard
For protection from our AGGRESSIVE "Houstonian" mosquitoes Modern Pest Control provides a seasonal mosquito control service to help you take back your yard. It's well known that no one can completely eliminate mosquitoes from your property. After all, they have the ability to fly and may swing by from your neighbor's yard. However, our goal is to reduce the number of biting mosquitoes on your property up to 90-95%, by eliminating harborage and breeding sites via our regular treatments. As with any service, the treatment effectiveness reduces over time and our programs are designed to be completed on a 3 week or 4 week interval (Depending on your service level) This will maintain those Zones of Relief and help you enjoy your outdoor spaces this Mosquito season!
Seasonal Mosquito Protection
For protection from mosquitoes during the spring and summer months, Modern Pest Control offers a seasonal mosquito control service.
Treatments are performed monthly from March-November when these biting pests are at their peak. We use the latest products and technology to significantly reduce adult mosquitoes as well as prevent mosquito larvae from hatching.
Take Back Your Lawn With Our Monthly Mosquito Control
$20 OFF your first service with an annual service agreement
Our Mosquito Programs are performed Monthly (March - November) or every three weeks depending on which program you choose for your yard.
Our Multiple Mode of Action treatments target all life stages of mosquitoes (adult, larvae, eggs) as well as address active and potential breeding sites.
Our No Odor treatments are applied using a backpack mister and also help control spiders and other crawling insects in the application area.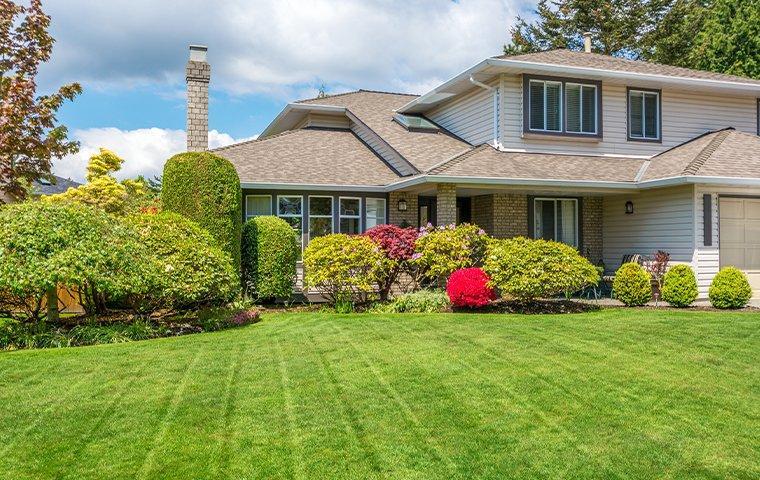 Basic Mosquito Program
9 monthly treatments March through November
Use of topical mosquito treatment for mosquito resting and harborage areas around your home
Multi Mode of Action product designed to combat mosquitos a different life stages
Starting at $70
Mosquito Plus Program
Services every 3 weeks during Mosquito Season
Use of topical mosquito treatment for mosquito resting and harborage areas around your home
Multi Mode of Action product designed to combat mosquitos a different life stages
Additional Insect Growth regulator granule applied to water catchment areas on your property
Addition of two Passive Mosquito trap devices in your yard
Starting at $85
Frequently Asked Questions
Mosquito Misting System
For year-round control, Modern Pest Control installs Mistaway Systems, a proven long-term mosquito management system. Inconspicuous in design, this system:
Is a state-of-the-art tankless mosquito and insect control misting system.

Is small and compact sized. No big tank or drum, like other systems.

Dilutes and delivers insecticide from cartridges.

Is easily programmed to dilute rates and misting times to meet seasonal demands.

Features Imist Technology and Advanced Leak Detection all controlled from your smartphone.
To learn more about how Mistaway helps prevent mosquitoes around your property click below to explore Mistaway Approved Insecticides.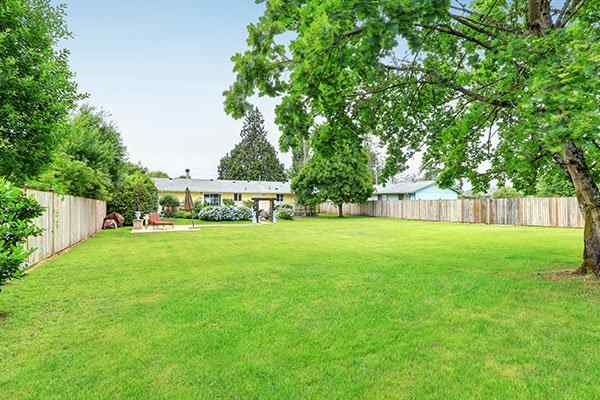 Modern's specially trained mosquito management professionals will thoroughly inspect your property and discuss coverage areas most important to you and your family to design a layout customized for your property.
Areas identified as mosquito breeding or resting sites will be modified or eliminated to enhance the effectiveness of the misting system, and Modern will make sure the system is up and running and that you are properly trained on how to operate it.
Once the system is installed, our service and support will continue! We provide regular service visits to maintain the equipment and refill product. Our technicians are always available to answer any questions or review the operation instructions.

Schedule Your Free Inspection
Complete the form below to schedule your no obligation inspection.