Reliable Pest Control Services For River Oaks, TX Home & Business Owners
River Oaks is an affluent community located in the center of Houston. River Oaks is home to gorgeous homes and well-planned neighborhoods that provide its residents with an exemplary place to live. To keep your beautiful River Oaks property safe from the many invasive insects and pests that also, unfortunately, enjoy the warm Texas weather, and live inside Houston's borders, trust the local pest control experts with over 65 years of experience, Modern Pest Control. Trust Modern Pest Control and our highly trained experts to protect your River Oaks property and your family from the potential dangers and damage that pests can inflict on any home or business that they decide to call home. To learn more about our advanced technologies and modern services and how they will work to keep your River Oaks residential or commercial property free of pests, contact the dedicated pest control experts found at Modern Pest Control today.
Residential Pest Control In River Oaks, TX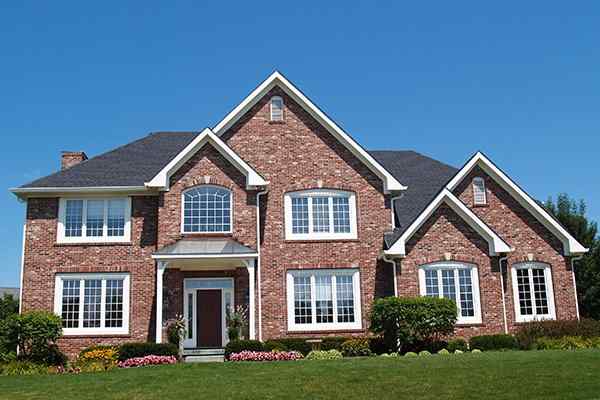 At Modern Pest Control we have the same goal that you do, keep pests out of your River Oaks home and away from your family and belongings. We work with you to accomplish this goal through the implementation of Modern's year-round pest control services.
Our Signature Plus Service option is our most comprehensive option, it offers the widest variety of pest control services to keep pests at bay. The Signature Plus Service includes quarterly pest service, year-round protection from ants (excluding crazy ants and carpenter ants), roaches, silverfish, crickets, millipedes, pill bugs, and earwigs, and (in the yard) control of fleas, fire ants, and spiders, as well as termite control featuring the Sentricon® System with Always Active™.
It also includes our Service Guarantee which gives you peace of mind to know that if a pest that is covered under this program pops up in-between visits, we will return to solve the problem at no additional charge to you! Give us a call to learn more about this highly effective pest control option, or any of our other solutions to pests, and start protecting your home and family from invasive Texas pests today.
How Dangerous Are Mosquitoes In River Oaks, TX
Zika virus, West Nile virus, encephalitis, and malaria. These are all examples of diseases that mosquitoes are responsible for spreading all across the world. Because of their ability to spread very serious diseases, mosquitoes are considered to be extremely dangerous pests, whether you live on another continent or in River Oaks, Texas. To combat mosquitoes and reduce you and your family's chances of coming into contact with these prolific, disease-spreading pests, it is best to put into place a professional mosquito reduction program. At Modern Pest Control we can protect your property from mosquitoes however you see fit, throughout their peak season, long-term, or before hosting a large outdoor event.
Our mosquito control options include:
Seasonal Mosquito Protection - Throughout the spring and summer seasons, our trained and experienced technicians perform regular treatments to reduce the numbers of adult mosquitoes living and resting on your property. The treatment also works to help prevent new larvae from hatching.

Mosquito Misting System - Through the installation of the automatic Mistaway Systems, Modern Pest Control can provide our residents with year-round, long-term control against mosquito populations.

One-Time Mosquito Treatment - Our one-time mosquito treatment is a great option if you want to reduce mosquito activity before a large outdoor event such as a family reunion, or a large barbecue or wedding.
Start protecting your family from mosquitoes by calling Modern Pest Control today!
Commercial Pest Control In River Oaks, TX
At Modern Pest Control, we have experience in providing commercial pest control services to a variety of different industries including property management, restaurants, multi-unit housing, hotels, commercial lodging, and food processing facilities. We understand that each business requires unique services to meet its individual needs and industry regulations.
Choose Modern Pest Control to take care of your commercial facility's pest control needs and you will receive:
A visual inspection of your facility and grounds by one of our trained professionals.

The creation of a custom plan that is specific to your property and industry.

The successful treatment of current pest problems and the prevention of future pest problems.

The installation of pest monitoring devices.

The addressing of any sanitation issues or physical alterations to help pest-proof your commercial facility.

Online access to your facility's pest control logs and records.
To learn more about protecting your River Oaks business from pests, get in touch with the commercial pest professionals at Modern Pest Control today!
How To Protect Your River Oaks, TX Property From Termites
To protect your River Oaks property from termites (a pest that can cause significant structural damages inside any River Oaks structure) we offer termite control services that include inspection, the installation of Sentricon® with Always Active™, and ongoing termite protection. Sentricon® with Always Active™ is a highly recommended solution for any size termite infestation, which quickly and completely eliminates current termite populations in an eco-friendly manner and then remains in place to prevent future populations from being established. Don't allow termites to find their way into your River Oaks home to feed on its wood, which will eventually cause its structural integrity to be negatively affected. Instead, be proactive and contact Modern Pest Control to partner with our professionals to come up with a long-term termite control solution!

Schedule Your Free Inspection
Complete the form below to schedule your no obligation inspection.