Reliable Pest Control Services For River Oaks, TX Home & Business Owners
River Oaks is an affluent community located in the center of Houston. River Oaks is home to gorgeous homes and well-planned neighborhoods that provide its residents with an exemplary place to live. To keep your beautiful River Oaks property safe from the many invasive insects and pests that also, unfortunately, enjoy the warm Texas weather, and live inside Houston's borders, trust the local pest control experts with over 65 years of experience, Modern Pest Control. Trust Modern Pest Control and our highly trained experts to protect your River Oaks property and your family from the potential dangers and damage that pests can inflict on any home or business that they decide to call home. To learn more about our advanced technologies and modern services and how they will work to keep your River Oaks residential or commercial property free of pests, contact the dedicated pest control experts found at Modern Pest Control today.
Residential Pest Control In River Oaks, TX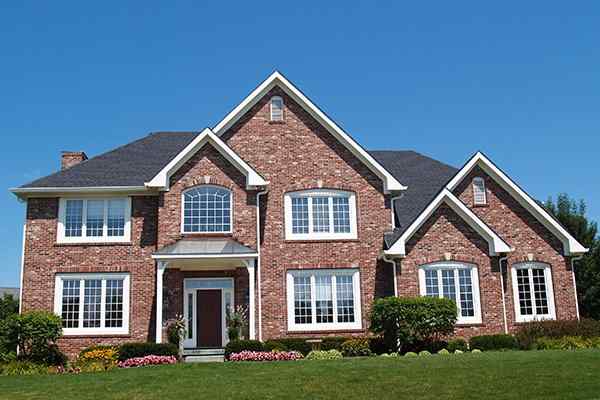 At Modern Pest Control we have the same goal that you do, keep pests out of your River Oaks home and away from your family and belongings. We work with you to accomplish this goal through the implementation of Modern's year-round pest control services.
Our Signature Plus Service option is our most comprehensive option, it offers the widest variety of pest control services to keep pests at bay. The Signature Plus Service includes quarterly pest service, year-round protection from ants (excluding crazy ants and carpenter ants), roaches, silverfish, crickets, millipedes, pill bugs, and earwigs, and (in the yard) control of fleas, fire ants, and spiders, as well as termite control featuring the Sentricon® System with Always Active™.
It also includes our Service Guarantee which gives you peace of mind to know that if a pest that is covered under this program pops up in-between visits, we will return to solve the problem at no additional charge to you! Give us a call to learn more about this highly effective pest control option, or any of our other solutions to pests, and start protecting your home and family from invasive Texas pests today.
How Dangerous Are Mosquitoes In River Oaks, TX
Zika virus, West Nile virus, encephalitis, and malaria. These are all examples of diseases that mosquitoes are responsible for spreading all across the world. Because of their ability to spread very serious diseases, mosquitoes are considered to be extremely dangerous pests, whether you live on another continent or in River Oaks, Texas. To combat mosquitoes and reduce you and your family's chances of coming into contact with these prolific, disease-spreading pests, it is best to put into place a professional mosquito reduction program. At Modern Pest Control we can protect your property from mosquitoes however you see fit, throughout their peak season, long-term, or before hosting a large outdoor event.
Our mosquito control options include:
Seasonal Mosquito Protection - Throughout the spring and summer seasons, our trained and experienced technicians perform regular treatments to reduce the numbers of adult mosquitoes living and resting on your property. The treatment also works to help prevent new larvae from hatching.

Mosquito Misting System - Through the installation of the automatic Mistaway Systems, Modern Pest Control can provide our residents with year-round, long-term control against mosquito populations.

One-Time Mosquito Treatment - Our one-time mosquito treatment is a great option if you want to reduce mosquito activity before a large outdoor event such as a family reunion, or a large barbecue or wedding.
Start protecting your family from mosquitoes by calling Modern Pest Control today!
Commercial Pest Control In River Oaks, TX
At Modern Pest Control, we have experience in providing commercial pest control services to a variety of different industries including property management, restaurants, multi-unit housing, hotels, commercial lodging, and food processing facilities. We understand that each business requires unique services to meet its individual needs and industry regulations.
Choose Modern Pest Control to take care of your commercial facility's pest control needs and you will receive:
A visual inspection of your facility and grounds by one of our trained professionals.

The creation of a custom plan that is specific to your property and industry.

The successful treatment of current pest problems and the prevention of future pest problems.

The installation of pest monitoring devices.

The addressing of any sanitation issues or physical alterations to help pest-proof your commercial facility.

Online access to your facility's pest control logs and records.
To learn more about protecting your River Oaks business from pests, get in touch with the commercial pest professionals at Modern Pest Control today!
How To Protect Your River Oaks, TX Property From Termites
To protect your River Oaks property from termites (a pest that can cause significant structural damages inside any River Oaks structure) we offer termite control services that include inspection, the installation of Sentricon® with Always Active™, and ongoing termite protection. Sentricon® with Always Active™ is a highly recommended solution for any size termite infestation, which quickly and completely eliminates current termite populations in an eco-friendly manner and then remains in place to prevent future populations from being established. Don't allow termites to find their way into your River Oaks home to feed on its wood, which will eventually cause its structural integrity to be negatively affected. Instead, be proactive and contact Modern Pest Control to partner with our professionals to come up with a long-term termite control solution!
A Quick Guide To Effective Ant Control For Your River Oaks Home
Ants can easily become an issue in your River Oaks home given the amount of food and water that it provides. In order to keep these types of problems from taking place, try the following tips:
Tidy up. Ants are primarily in search of sweet food and they don't care what form it takes. In order to make your home unappealing to them, sweep up after crumbs, store the garbage properly, and clean up any soap spills.

Fix water issues. Another thing that ants require is water, so always be sure that faucets are fully turned off and that none of the fixtures around your home are leaking.

Properly store food. Always take an extra step of precaution by storing food and pantry goods in sealed containers, whether they're in a cabinet, the pantry, or on the counter.

Secure your foundation. Ants can fit through almost any opening they find, so patch up cracks and crevices around your home.

Contact the pros. The most reliable way to prevent ant infestations is with professional help. A pest expert can give you the added benefit of granular and barrier treatments that protect you from ants and allow you to live your life.
To learn more about effective ant control, contact Modern Pest Control today.
How To Tell If Your River Oaks Home Has A Roach Problem
Cockroaches are regarded as one of the most unsanitary pests across the globe given their ability to spread harmful bacteria and the conditions that they tend to live amongst. Outbreaks happen all too often in River Oaks due to a buildup of food, moisture issues, and the presence of people. It is, however, common that homeowners like yourself may have a roach problem without even being fully aware of that fact. One of the easiest ways to determine if your home is hosting an invasion is by spotting a cockroach. Infestations are usually much larger than they appear on the surface and can contain hundreds of members, which is why seeing one scurry across the kitchen floor can indicate that there are many more. You might also notice small chew marks on boxes of pantry items like cereal and pasta, smear marks on the lower portions of walls, and large amounts of feces that resemble pepper flakes.
When cockroach problems happen, don't try to eliminate them by yourself. Trying to accomplish a removal on your own might result in exposure to harmful bacteria and fail to address the entire outbreak. For more information on trusted cockroach removal, call Modern Pest Control today.
Why House Flies Invade River Oaks Homes
Fleas are parasitic pests that invade the homes of River Oaks in a variety of ways. Sometimes they enter by latching onto pets and personal belongings, while other times they jump between shared walls or were left behind by a previous occupant. No matter how a flea outbreak has developed, they are after one thing: blood. Fleas require blood in order to survive and multiply. While they are known to bite humans, they are most satisfied when they can feed off of cats and dogs or wildlife populations. Fleas are actually capable of beginning the feeding process within five minutes of attaching to a family pet and can feed for a consecutive two and a half hours, which allows them to consume approximately 15 times their body weight in blood. This scenario can pose a lot of health risks for pets that include anemia, hair loss, tapeworms, typhus, and tularemia.
For homeowners who have a flea problem, the most secure way to address it is with professional help from Modern Pest Control. Our QualityPro certified staff has the experience and tools to rectify an extensive outbreak that isn't always visible on the surface, plus we stand by all of our work to ensure the safety of our customers. To learn more about flea control, contact us today.
Is Your River Oaks Home Rodent-Proof?
Your River Oaks home is primed and ready for a rodent problem whether you're aware of it or not. Rodents can gain access inside your home in a multitude of ways that include climbing roofs, using the sewer system, and squeezing through gaps around your foundation. They can also simply walk through doors that have been left open for extended periods of time. Rats and mice are in search of the food, water, and shelter that your home can provide and they'll do anything they can to access these things. The unfortunate reality of having a rodent infestation is that property damage, secondary pest outbreaks, and health hazards are never too far behind. Rather than leave your health and home exposed to dangers, consider professional assistance.
At Modern Pest Control, we provide homeowners with the most reliable solution to rodents. We begin every process with an inspection to determine problem areas and the extent of any rodent activity. From there, we use trapping and exclusion methods in order to eliminate your problem and prevent new ones. When you entrust your home to us, we bring 65 years of experience and the most skilled technicians so that you don't have to worry about rats and mice again. To learn more about reliable rodent prevention, contact us today.
Are Flea Infestations In River Oaks Preventable?
Flea problems are a very common issue for River Oaks property owners, but they are preventable. One of the most frequent ways that residents develop flea infestations is by way of wildlife. Creatures like skunks, raccoons, foxes, squirrels, and opossums are all capable of spreading fleas. In order to keep these invaders off of your property, you'll want to store outdoor trash in bins with lids, install decoy animals, turn on motion-sensor lights and sprinklers, and trim back harborage areas.
Another way to prevent flea outbreaks is by talking to a vet about flea control for cats and dogs. When your animals spend time outside, they can come into contact with unknown animals. This can also happen when dogs go to the dog park or when cats roam the neighborhood. And if your pets are untreated, they are more likely to bring back fleas to your home. You can also reduce your exposure to fleas by performing a detailed inspection of your personal effects after going to the park or being in areas of tall grass. It will also benefit you to fill up the cracks around your foundation with caulk or expanding foam to keep fleas outside. For more information on flea control, call Modern Pest Control today.
Answering River Oaks's Questions About Armyworms
Armyworms infiltrate properties in River Oaks each year, which can make them difficult for homeowners to avoid. Here are some of the area's most commonly asked questions about them with some helpful answers:
What are armyworms? Armyworms are the crawling larval state of what eventually develops into clothing moths.
How can I identify them? These pests can usually be identified by their long, tube-like bodies, brown and cream-colored patterns, and proximity to the outdoors.
Are they dangerous? While armyworms aren't associated with any health risks, they can decimate a lawn and landscaping. Additionally, if they have the ability to develop into clothing moths, they can infiltrate your home and eat away at your clothes and various fabrics.
What issues do armyworms cause? They eat away at grains, plants, lawns, and other harborage areas. Oftentimes their damage gets misconstrued for drought or fungal issues.
Help me! What's the most effective way to get rid of the armyworms on my property and keep them from coming back? The most reliable way to address these seasonal pests is with help from your trusted pest expert.
For more information on armyworm control, call Modern Pest Control today.
Common Misconceptions About Earwigs In River Oaks
Earwigs are frequent visitors to River Oaks properties; however, there are still some misconceptions about them. Here are a few mistaken beliefs when it comes to earwigs and some proper information to correct them:
They crawl into your ear at night.
Earwigs are very dangerous to have around.
Once you develop an outbreak, you can't get rid of them.
Earwigs are considered nuisance pests, so despite what the idioms would suggest, they do not crawl into people's ears at night and they are not connected with any serious health risks. While an earwig's pincers may look scary and overwhelming, this is the tool that they use to grab hold of their food. Earwigs may sometimes try to nibble on people, but their bites rarely inflict any pain and don't come with serious consequences. While preventing earwigs can be a challenge, getting rid of them doesn't have to be. The most effective form of earwig prevention in River Oaks is professional attention from Modern Pest Control. We include coverage for earwigs in all of our residential pest control programs because we understand how challenging they can be to deal with. We follow Integrated Pest Management methods to eliminate current earwigs while also preventing them from returning. For more information on our earwig control offerings, please call us today.
What To Do If You Find Cloth Moths In Your River Oaks
Cloth moths are masters at eating away at your clothing, and if you don't bring in professional cloth moth removal in River Oaks, problems may only grow. At Modern Pest Control, we have been providing pest control services for more than 60 years and we continue to be industry leaders to this day. We serve the communities that we live in, so we've likely dealt with the same cloth moths that you do. Our entire team is QualityPro-certified so we follow rigorous safety standards at every point of our service. The approach that we take to dealing with cloth moths follows Integrated Pest Management methods. What this means is that we will work to understand why you're having cloth moth problems and implement treatment programs that will address them directly.
Our residential pest control programs offer ongoing support against cloth moths and a variety of other household pests throughout the year. By delivering quarterly inspections, treatments, and monitoring, we will be able to address cloth moth issues in a timely manner. If any cloth moths appear between your regular visits, simply call us and we'll return at no additional cost. For more information on our cloth moth prevention services, please call us today.

Schedule Your Free Inspection
Complete the form below to schedule your no obligation inspection.