Reliable Pest Control Services For Stafford, TX Home & Business Owners
The centrally-located Texas city of Stafford is family-oriented, business-friendly, energetic, and is simply an excellent place to put down roots long-term. To protect the many homes and businesses located in Stafford from the many pests that thrive in the area due to the warm Texas weather, the local pest control experts at Modern Pest Control offer a wide variety of dependable, affordable, top-of-the-line pest control services. Modern has over 65 years of experience protecting Houston-area cities, including Stafford, from common Texas pests. Our professionals live and work in the same places that they protect from pests, giving them a deep understanding of local pests and how to control and eliminate them from any Stafford home or business. Contact Modern Pest Control today to learn more about putting into place proactive pest control services to eliminate and control pests in and around your Stafford property.
Residential Pest Control In Stafford, TX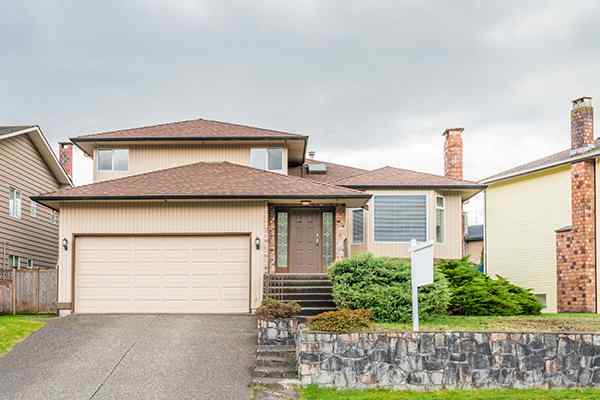 Modern Pest Control provides customers with continuous, year-round pest control services through our residential pest control programs.
These programs provide customers with the latest pest control strategies and methods to eliminate current problems with pests and to keep them from returning. Our Signature Plus service option is our most comprehensive program and offers the widest variety of pest control services at an affordable price.
This exceptional service includes:
Quarterly pest service.

Year-round protection from ants (excluding crazy ants and carpenter ants), roaches, silverfish, crickets, millipedes, pillbugs, and earwigs.

In-yard control of fleas, fire ants, and spiders.

Termite control featuring the Sentricon® System with Always Active™.

Our Service Guarantee - if a pest that is covered under your program pops-up in-between visits we return to solve the problem at no charge to you!
Give us a call to learn more about any of our residential pest control solutions and to discover which program is the right option for your home's pest problems.
Rodent Prevention Tips For Stafford, Texas Residents
Rodents are found living everywhere in the city, the country, and the suburbs - wherever there are people there will be rodents. Over time, as our habitat has merged with their habitat, rodents have come to somewhat depend on humans to provide them with food, water, and shelter. Due to their reliance on people, keeping rodents out of your Stafford home can be difficult.
But there is good news; by implementing the following rodent-prevention guidelines around your home, you can significantly lower the chances of sharing your Stafford home with rodents.
Maintain a tight barrier against rodents by inspecting your home's foundation, exterior walls, and roofline, sealing any holes and spaces discovered.

Place door sweeps on all exterior doors.

Caulk spaces found around windows, doors, and utilities that access your home through exterior walls.

Trim overgrown vegetation and keep it away from your home's exterior.

Remove any unnecessary piles of debris that may have gathered on your property.

Remove bird feeders from your property.

Implement a professional rodent control program from the professionals at Modern Pest Control.
If you are currently experiencing problems with rodents on your Texas property, Modern's professionals can eliminate them and prevent their return through our specially-designed rodent control services. To learn more about this service, give us a call today!
Commercial Pest Control In Stafford, Texas
Modern Pest Control protects Texas businesses from pests by providing professional services, including inspections, modern treatment, the development of treatment strategies unique to your business, physical alterations, and monitoring stations. We take pride in developing modern, custom approaches to solving pest problems that will always meet your business's specific needs and take into account industry regulations.
At Modern, we have a lot of experience in protecting a wide variety of businesses and industries from pests, including restaurants, hotels, food processing facilities, healthcare facilities, schools, and supermarkets. Other benefits to choosing Modern Pest Control to take care of your business's pest control needs include having access to your company's online pest control logs and records 24/7.
We work closely with organizations like BOMA, Greater Houston Restaurant Association, and the U.S. Green Building Council to make sure that we stay on top of the latest regulations and pest control methods. Don't wait another day to implement a professional pest control program for your business - start protecting your customers and employees from Stafford-area pests today by contacting Modern Pest Control.
Protect Your Stafford, Texas Property From Termites
To protect your property from highly destructive wood-eating termites we offer termite control services that include a professional inspection, the installation of Sentricon® with Always Active™, and ongoing termite protection. Sentricon® with Always Active™ is a highly recommended solution to any size termite infestation. It quickly and completely eliminates termites in an eco-friendly manner. The system remains in place to prevent the establishment of future populations on your property and from finding their way into your home.
Other benefits to choosing Sentricon to protect your property from termites include:
Sentricon provides homeowners with complete termite protection.

Scientifically engineered bait begins working immediately.

Termites prefer the bait used in the Sentricon System up to 10 X more than wood itself.

The system is non-invasive, requiring no digging or trenching, and your lawn and landscaping will not be disturbed.

No chemicals are injected into the soil around your home.

The Sentricon system offers 24/7 protection against termites - providing a long-term solution.
To learn more about protecting your Stafford property from termites, contact the termite professionals at Modern Pest Control today.

Schedule Your Free Inspection
Complete the form below to schedule your no obligation inspection.