Reliable Pest Control Services For West University Place, TX Home & Business Owners
"The Neighborhood City" of West University Place is a suburban residential community that is surrounded by the city of Houston and all the amenities that Houston has to offer. West University Place is an affluent city and a place that any Texas resident would be proud to call home; the city offers its residents beautiful neighborhoods, plentiful recreational activities, a strong sense of community, and, best of all, an easy commute into the city of Houston! To help maintain your West University Place home and keep it a spot that you and your family can enjoy long into the future, the pest professionals at Modern Pest Control offer the effective, cutting-edge pest control services needed to protect both people and property from the potential dangers that pests can inflict.
Contact Modern Pest Control today to learn how our QualityPro-rated company can work with you to protect your home and family from insects, rodents, and other pests.
Residential Pest Control In West University Place, TX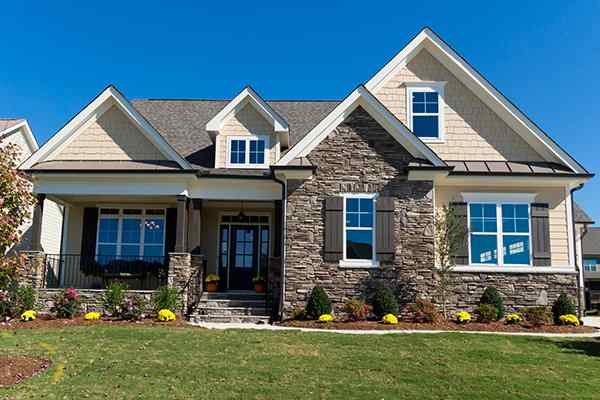 At Modern Pest Control, we offer our customers a choice of three different home pest control services to choose from in order to protect their home from pests. We understand that every home and homeowner has their own unique needs, and through our tailored pest control programs we can meet each one.
Our Signature Plus Service option is our most comprehensive program and offers the widest variety of pest control services at a very affordable price. This service includes:
Quarterly pest services.

Year-round protection from ants (excluding crazy ants and carpenter ants), roaches, silverfish, crickets, millipedes, pillbugs, and earwigs.

In-yard control of fleas, fire ants, and spiders.

Termite control featuring the Sentricon System.

Seasonal mosquito control.

Our Service Guarantee - if a pest that is covered under this program pops-up in-between visits our pros will return to solve the problem at no charge to you.
Let's work together to keep your home free of pests all year long! Get in touch with us today to learn more about any of our residential pest control service options.
Dangers Mosquitoes Pose In West University Place, TX
Female mosquitoes feed on the blood of people and animals in order to gain the protein that they need to create their eggs. Mosquitoes are often found living together outside in large populations and have the potential to ruin any outdoor activity, from an evening dinner outside with your family, to a large wedding, and everything in between. Along with being annoying, because of their feeding habits, mosquitoes are considered to be a dangerous pest with the potential to spread many serious diseases including the Zika virus, the West Nile virus, and Encephalitis.
Mosquitoes are also responsible for spreading heartworm to our pets, which if left untreated is life-threatening for them. In addition to the dangerous diseases that they spread, mosquitoes bite and leave behind unsightly red welts that are very itchy, and if scratched open can become infected - medical attention may even be necessary to heal the secondary infection.
To combat the threat of mosquitoes, Modern Pest Control offers a variety of mosquito control options to choose from: year-round control, seasonal control, and one-time service. Each of our quality mosquito control services will provide you with the exact treatment needed to keep nuisance and disease-spreading mosquitoes from taking over your Texas backyard!
Commercial Pest Control Solutions In West University Place, TX
Our commercial pest control services will protect your Houston-area business from the many pests that could make their way inside of it to damage its structure, introduce disease, and destroy its reputation within West University Place. Our commercial pest control services include inspections, modern treatment, the development of treatment strategies that are specific to your business and its industry, physical alterations, and monitoring stations.
After we complete our initial inspection, based on what was discovered, our professionals may recommend the following to help control and eliminate pests around your commercial facility:
Increased sanitation practices.

Making physical changes around your facility.

Installing pest monitoring devices.

The development of long-term treatment.
Contact Modern Pest Control today to learn more about our commercial pest options or to request your free inspection.
Problems Termites Can Cause In West University Place, TX
Termites are moisture seeking pests; this, unfortunately, means that homes located in humid southern states like Texas are particularly prone to termite infestations. Termites were built to do one thing - eat a lot of wood in a very short period of time. Termites that find their way into Texas homes can cause extensive structural damages because of the intricate networks of tunnels that they create while foraging for food for their colony. Their feeding habits can cause major damages to homes that can become very expensive to repair; in addition, their feces can create an odor inside of your home and can cause discoloration and blisters to form on the walls.
To protect your West University Place home from termites and their damages, the professionals at Modern Pest Control highly recommend installing the eco-sound Sentricon® Termite Colony Elimination System with Always Active™. Through this method of termite control, Sentricon® with Always Active™ stations will be strategically and non-invasively placed around your property. As soon as the stations are installed, they begin working to quickly and completely eliminate the entire termite colony. Once the infestation is eliminated, the Sentricon® System with Always Active™ remains in place on your property to monitor for future activity and to prevent future problems with termites on your property.

Schedule Your Free Inspection
Complete the form below to schedule your no obligation inspection.