Reliable Pest Control Services For Westchase, TX Home & Business Owners
Located in western Houston is a lovely residential neighborhood and thriving business district that is known as Westchase. To protect homes and businesses from the insects and rodents that live throughout the Houston, TX area, Modern Pest Control offers the latest technologies in pest control solutions. We are a local company that prides ourselves on designing services to specifically handle the pests that home and business owners deal with each day in the Houston area.
Residential Pest Control In Westchase, TX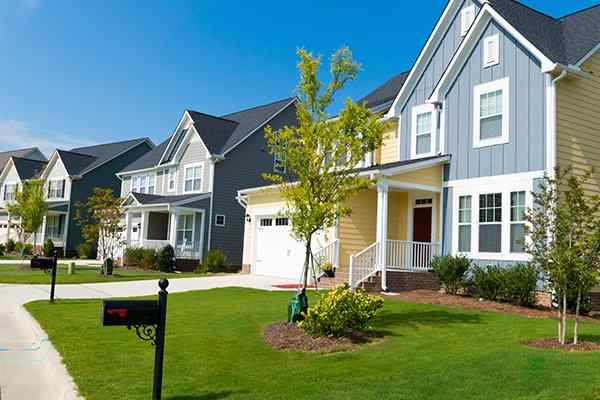 Don't allow insects, rodents, and other pests to find their way into your home. Implement a residential pest control service from Modern Pest Control to stop pests in their tracks.
We offer three different residential pest control services for our customers to choose from including:
Modern Plus Service

Signature Service

Signature Plus Service
The service we recommend most often is our Signature Service. The Signature Service provides customers with quarterly pest control visits, termite control, and yard control for fleas, fire ants, and spiders.
Reach out to Modern Pest Control today to learn more about this or our other comprehensive service programs!
Problems Rodents Cause In Westchase, TX
Rodents thrive wherever there are people and can create a variety of problems for homeowners living in Westchase. Rodents can:
Contaminate food

Introduce diseases and parasites

Damage personal belongings

Damage structural elements (pipes, wires, insulation, flooring, and drywall)
To completely resolve rodent problems, Modern Pest Control has developed a proven three-step system; inspection, trapping, and exclusion. We also offer a one year warranty that guarantees if the holes into your home are re-opened by pests, we will return free of charge to re-seal them. To learn more about our rodent control service, give Modern Pest Control a call today.
Commercial Pest Control In Westchase, TX
One of the best things that you can do to maintain your Westchase business' reputation is to put into place a commercial pest control program. Keeping pests out of your facility will help to keep your good name intact, and revenue streaming in.
Our commercial pest control services include the following:
A licensed pest control technician will perform a visual inspection of your business' facility and grounds.

A plan, specific to your business, will be designed to treat and prevent pest problems.

You will have access to your company's online pest control logs and records 24/7.

We will develop a long-term treatment strategy to protect your business from future pest problems.
By utilizing the latest and most advanced methods, we will resolve your commercial pest problems once and for all. Call us today to learn more about our custom-tailored approach to commercial pest management.
Learn How To Prevent Termite Damage In Westchase, TX
Termites are virtually an invisible pest. While it can be difficult to prevent something you can't see, prevention is key to protecting your home from the extensive and expensive structural damage termites can cause.
To make your home and property as unappealing as possible to termites, we offer the following helpful tips:
Limit the amount of soil to wood contact around your home and property.

Maintain at least an 18-inch barrier between soil or mulch and the foundation of your home.

Remove fallen trees, trees, stumps, and leaf piles from your property.

Maintain gutters to ensure water is directed away from the outside of your home.

Install weather stripping around all windows and doors.

Replace water damaged wood on both the interior and exterior of your home.
Additionally, one of the best ways to prevent termite problems is with the help of the Sentricon® System with Always Active™. The professionals at Modern Pest Control can install this baiting system to eliminate an active infestation and provide continuous protection against future problems. To learn more about Sentricon® with Always Active™ and our termite control services call Modern Pest Control today.
What Your Westchase Lawn Wants You To Know About Damaging Weeds
The damaging weeds that infiltrate your Westchase lawn can be secretive and harmful. Here are the most important things you should know about them:
Weeds are not only unsightly but they can also be a host for insect invaders, especially during cooler months.

While weeds grow around your lawn, it's easy to mistake them for purposefully-planted items and encourage them to grow when that's not your desired effect.

Weeds can be very destructive in the long term given their ability to remove the nutrients from your lawn for themselves.

There are some weeds that are harmful to children and pets, which include wisteria, bull nettles, and pokeweed.

Brown patch, another lawn issue, is a fungus that destroys the health of your lawn, particularly when it's hot and humid outside.

Having an unhealthy lawn can also create more manual labor, increase the cost of maintenance, and attract pests along the way.
At Modern Pest Control, we provide Westchase homeowners with superior lawn services throughout the year. Our services are geared at not only keeping your lawn looking great but increasing its health and protecting you from pests as well. For more information on our lawn care offerings, please call us today.
A Complete Silverfish Prevention Guide For Westchase Property Owners
Silverfish slither inside Westchase properties searching for the humid conditions that they require in order to thrive. While they are primarily a nuisance, silverfish are known to eat away at natural fibers and should be curbed. In order to prevent a silverfish population, try these tips:
A dehumidifier can be invaluable, especially in areas around the home that tend to collect more moisture, like closets, basements, and bedrooms.

Use silicone-based caulk to fill up all cracks and crevices around the foundation, paying special attention to the areas directly outside of bathrooms and kitchens.

Remove all yard debris, which includes extra leaves, brush piles, lawn trimmings, and log piles.

Keep the entire property well ventilated by using fans and air conditioning units, as well as leaving windows open if they have proper screens.

Store food items like grains, flour, cereal, pasta, and other snacks in secure containers.

Keep seasonal clothing and special occasion items in bins with locking lids.

Maintain a clean and hygienic interior by dusting and vacuuming on a regular basis.

Enlist the assistance of a pest control specialist for an extra boost of protection.
For more information on silverfish control, contact Modern Pest Control today.
Why Professional Mosquito Control For Your Westchase Yard Is A Good Idea
Trying to enjoy eating dinner in your Westchase backyard can easily be made very uncomfortable when there are a few mosquitoes zipping around. These types of issues are an unavoidable part of life in the area, which makes professional mosquito control the most effective way to address them. More specifically, help from a team of pest experts is useful because it's able to address all of the intricacies and reasons why mosquito problems are so persistent.
Mosquitoes come out as a natural part of the ecosystem when temperatures and humidity levels rise, which means that their prevalence increases as spring turns to summer. Additionally, mosquitoes are easily lured to properties that have landscaping and shade of any kind, which is hard to avoid, and they choose these areas to nest and lay their eggs for the conducive environment. Something like standing water that sits around birdbaths or even that collects on pool covers can be enough of a reason for mosquitoes to nest on your property. Professional help addresses mosquitoes at the source and takes away the guesswork from having to restrict your life in order to keep them off of your yard. For seasonal mosquito control, contact Modern Pest Control today.
Are The Millipedes In Westchase Dangerous?
Millipedes are unsightly pests that invade Westchase properties when conditions outside become hot and dry. Like many other pests in the area, they seek conditions that are cool, moist, and dark, which can make your home a key target. While these pests may look frightening with their long bodies and many sets of small legs, they are relatively harmless to a person's health. Millipedes are, however, capable of throwing a defensive spray that may lead to allergic reactions for certain individuals, due to the hydrochloric acid that it releases. This defensive spray can even lead to chemical burns in some cases. In addition to the potential hazard that millipedes pose, they feast off of decaying plant matter and are known to also destroy gardens and areas with rich soil, which may be a problem for some locals who look to maintain a healthy yard.
At Modern Pest Control, we provide local property owners with trusted pest control services that address pests like millipedes. Our QualityPro certified technicians customize all of the treatment programs we implement in order to most effectively protect properties from millipedes and other persistent pests while upholding the most rigorous safety standards. For more information on millipede control, contact us today.
Who Else Wants Earwig Prevention Tips for Their Westchase Property?
Earwigs in Westchase have a notoriously unsettling reputation. While they're not going to crawl into your ear, they're still unwelcome guests. Making your Westchase property more comfortable by getting rid of earwigs is always satisfying.
If you see one and get a hold of it, an earwig might give you a little pinch. There's no reason to worry - they rarely break the skin, but it's still not something you probably want to deal with. Luckily, there are some ways to prevent earwigs from residing on your property. If they've already made their way inside or it feels like they're surrounding you, our experts here at Modern Pest Control will get rid of them in no time!
With that being said, try using these tips to stop them from coming by in the first place.
Remove leaf or mulch piles from your property's exterior.

Keep firewood as far away from your property as possible.

Stay on top of gutter and downspout maintenance to avoid water build-up.
If you take these actions, you'll be taking away factors that make your property an attractive place for earwigs to be. These measures will effectively help to prevent dealing with earwigs on your property in the future!
Why Having Roaches In Your Westchase Home Is Bad News
No one wants any pest invading their space. Some pests are more undesirable to have lurk around than others - namely cockroaches. Cockroaches provide real health hazards for you and anyone else in your home, even if you never come into contact with them.
Cockroaches in Westchase carry bacteria and diseases around with them. They pick these things up on their bodies and legs through their travels through filthy places like sewers. Next thing you know, they've brought harmful pathogens into your home just by being there.
Here are some of the health hazards cockroaches can carry into your Westchase property.
Bacteria and other pathogens

Salmonellosis

Typhoid fever

Cholera

Gastroenteritis

Dysentery

Listeriosis

Giardia

E. coli infection
In addition to these, cockroaches can cause allergic reactions and asthma attacks with their saliva, urine, and droppings. Needless to say, no one wants this particular pest as a guest.
There are some steps that you can take as a property owner to stop cockroaches from coming inside.
Seal cracks and crevices around your property.

Install mesh screens over drains and vents.

Maintain your property's cleanliness.

Store trash properly and clean receptacles regularly.

Get a dehumidifier for areas with excessive moisture.

Don't leave food (including pet food) sitting out.
These tips will help you effectively prevent cockroaches from shacking up with you. If they've already made their way inside, make sure to call our experts here at Modern Pest Control as soon as possible! We'll make sure those health issues don't affect you or your loved ones by getting rid of every last cockroach.
The Ultimate Armyworm Prevention Guide For Westchase Homeowners
Armyworms in Westchase have their militaristic name for a reason. They're highly efficient when they attack your plants and lawn, demolishing entire plants over the span of one day. If you're dealing with these determined and effective pests, call on Modern Pest Control, and we'll save your garden as soon as possible!
Armyworms love grass, lettuce, cabbage, and corn. Before they get to your garden, take the following measures to stop them in their tracks.
Maintain your lawn with regular mowing.

Attract birds to your yard.

Cover your plants in neem oil (a type of vegetable oil).
These actions also make your yard a more beautiful place to be! Getting a bird feeder and having a nicely manicured lawn makes your outdoor space more enjoyable for you and far less comfortable for them. Stay on top of these tips, and armyworms aren't likely to visit you again.
Westchase's Complete Guide To Effective Chinch Bug Prevention
Chinch bugs in Westchase get all the nutrients they need from the grass in your lush lawn. The problem is that property owners don't want to share their lawns with them - and they shouldn't have to. That's where Modern Pest Control comes in and evicts these little squatters.
Chinch bugs can noticeably damage your lawn. You might see little patches of missing grass with irregular shapes start to pop up. If nothing is done about it, these patches will start to expand and keep growing until there's no lawn left.
The best way to get rid of chinch bugs is to rely on our experts. However, if you take the right measures, you can effectively stop them from showing up in the first place.
Regularly mow your lawn to reduce thatch accumulation.

Aerate your lawn.

Don't overwater or underwater your lawn.

Avoid over-fertilizing your lawn.
Not only will this type of lawn care fend off the presence of chinch bugs, but it'll also make your yard look great as well! That's a win-win. Stay on top of these tips for a pest-free lawn that you and your loved ones can enjoy.

Schedule Your Free Inspection
Complete the form below to schedule your no obligation inspection.