Reliable Pest Control Services For Westchase, TX Home & Business Owners
Located in western Houston is a lovely residential neighborhood and thriving business district that is known as Westchase. To protect homes and businesses from the insects and rodents that live throughout the Houston, TX area, Modern Pest Control offers the latest technologies in pest control solutions. We are a local company that prides ourselves on designing services to specifically handle the pests that home and business owners deal with each day in the Houston area.
Residential Pest Control In Westchase, TX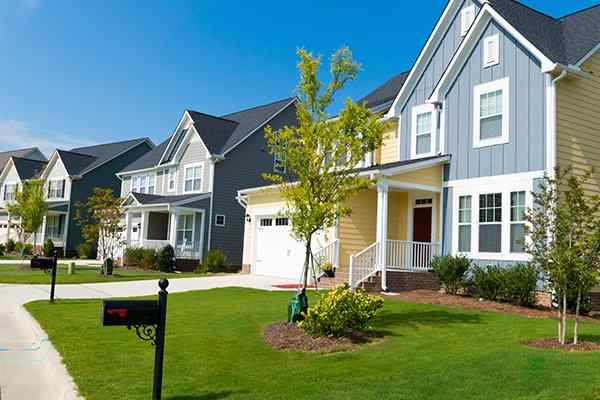 Don't allow insects, rodents, and other pests to find their way into your home. Implement a residential pest control service from Modern Pest Control to stop pests in their tracks.
We offer three different residential pest control services for our customers to choose from including:
Modern Plus Service

Signature Service

Signature Plus Service
The service we recommend most often is our Signature Service. The Signature Service provides customers with quarterly pest control visits, termite control, and yard control for fleas, fire ants, and spiders.
Reach out to Modern Pest Control today to learn more about this or our other comprehensive service programs!
Problems Rodents Cause In Westchase, TX
Rodents thrive wherever there are people and can create a variety of problems for homeowners living in Westchase. Rodents can:
Contaminate food

Introduce diseases and parasites

Damage personal belongings

Damage structural elements (pipes, wires, insulation, flooring, and drywall)
To completely resolve rodent problems, Modern Pest Control has developed a proven three-step system; inspection, trapping, and exclusion. We also offer a one year warranty that guarantees if the holes into your home are re-opened by pests, we will return free of charge to re-seal them. To learn more about our rodent control service, give Modern Pest Control a call today.
Commercial Pest Control In Westchase, TX
One of the best things that you can do to maintain your Westchase business' reputation is to put into place a commercial pest control program. Keeping pests out of your facility will help to keep your good name intact, and revenue streaming in.
Our commercial pest control services include the following:
A licensed pest control technician will perform a visual inspection of your business' facility and grounds.

A plan, specific to your business, will be designed to treat and prevent pest problems.

You will have access to your company's online pest control logs and records 24/7.

We will develop a long-term treatment strategy to protect your business from future pest problems.
By utilizing the latest and most advanced methods, we will resolve your commercial pest problems once and for all. Call us today to learn more about our custom-tailored approach to commercial pest management.
Learn How To Prevent Termite Damage In Westchase, TX
Termites are virtually an invisible pest. While it can be difficult to prevent something you can't see, prevention is key to protecting your home from the extensive and expensive structural damage termites can cause.
To make your home and property as unappealing as possible to termites, we offer the following helpful tips:
Limit the amount of soil to wood contact around your home and property.

Maintain at least an 18-inch barrier between soil or mulch and the foundation of your home.

Remove fallen trees, trees, stumps, and leaf piles from your property.

Maintain gutters to ensure water is directed away from the outside of your home.

Install weather stripping around all windows and doors.

Replace water damaged wood on both the interior and exterior of your home.
Additionally, one of the best ways to prevent termite problems is with the help of the Sentricon® System with Always Active™. The professionals at Modern Pest Control can install this baiting system to eliminate an active infestation and provide continuous protection against future problems. To learn more about Sentricon® with Always Active™ and our termite control services call Modern Pest Control today.

Schedule Your Free Inspection
Complete the form below to schedule your no obligation inspection.