The Black Widow VS. The Brown Recluse: Two Venomous Spiders In Katy, Texas
9/11/2019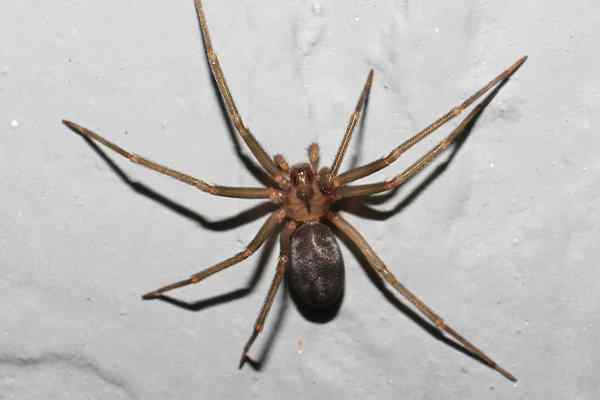 Whether or not you have arachnophobia, you probably aren't fond of Texas spiders—especially venomous ones. Texas is home to many species of spider, including the two most common venomous ones in the United States—the black widow and the brown recluse.
These are the spiders you most need to worry about in your Katy home. While other spiders keep down the populations of other pests, brown recluses and black widows pose a risk to your family. Here is a guide to identifying and preventing these two dangerous spiders from causing harm.
Appearance
Black Widow - The black widow grows to be between one and two inches. It is a dark black spider characterized by an hourglass shape on its underside. This hourglass is often red, but can also appear white, yellow, or orange.
Brown Recluse - Brown recluse spiders are smaller than black widows, usually less than an inch long. They can range in color from a light tan to dark grey but are usually a lighter brown shade. Like black widows, they have an identifiable marking. Theirs is on their back and shaped like a violin. Brown recluses are also unique in that they have six eyes instead of eight, like most spiders.
Venom
Black Widow - Black widow bites can be painful and can cause serious symptoms. Though you don't want to be bitten by a black widow, there have been no reported deaths since 1983. Black widows don't bite often, as they aren't aggressive, and will only bite if they feel threatened. If they do bite, it's possible for them to do so without injecting any venom. However, in the rare case that a black widow bites you, you may experience muscle pain, muscle spasms, cramps, or high heart rate. These symptoms can last up to a week.
Brown Recluse - You may not immediately notice a bite from a brown recluse spider. However, within a few hours, the bite site may begin to hurt, and within a day, you could experience vomiting, fever, body aches, rashes, or joint pain. The area around the bite may also grow, and tissue damage is common. The affected area can take weeks to heal and often leaves large scars. If a brown recluse spider bites you, you should seek medical care. Luckily, brown recluse spiders also bite only when threatened, and mostly try to avoid humans as much as we avoid them.
Attracting Factors
Both of these spiders are attracted to food and shelter. If you have any spider living in your home, chances are they've come in pursuit of another pest. Spiders may follow mosquitoes or flies into your home. They also come inside seeking warmth, which makes them a year-round pest and common even in the fall months.
Prevention
The first step in spider prevention is decreasing the spiders' access to food. Address any other pest problems you may have, and spiders may also disappear. The next step is to take away their hiding places. Spiders are often found in storage areas such as attics, basements, and closets. If these areas are messy and disorganized, the spiders will have more places to hide. You'll also be more likely to get close to one without knowing it's there, risking a bite from a scared spider.
Removal
If black widows or brown recluses come inside anyway, your safest option for removal is to call Modern Pest Control. We take your safety seriously and will quickly remove these dangerous spiders from your house and help create preventative measures to ensure long-lasting results.