The Favorable Method To Keeping Your Houston Home Pest-Free
12/23/2019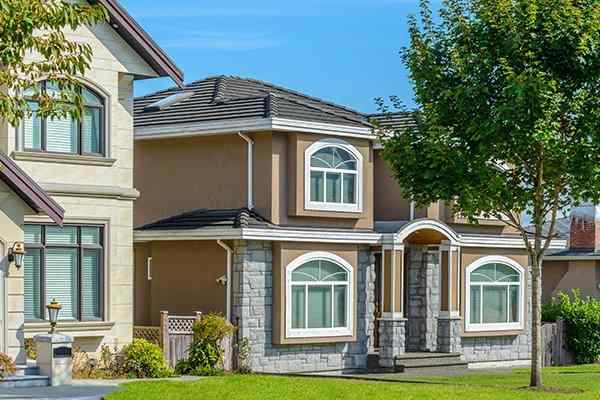 Have you noticed that we have a lot of pests in Houston? Ticks and fleas come inside on dogs and cats. Mosquitoes and fire ants bite us in our yards. Rats and mice chew their way into our homes, damage our belongings and contaminate our foods. Subterranean termites make a meal out of the wood in our homes, while pantry pests make a meal out of the foods in our pantries. Stinging insects appear when we least expect them and cause painful stings. Spiders bite us when we go to put a shirt on or slide into a pair of shoes. We could go on and on, but you get the point. There are many pests that can present a threat in Houston. The worst way to address this threat is to respond to each pest problem as it occurs. This will have you paying out a lot more money than you need to. It is far more favorable to bundle your pest control together and get all those pests at once. This is one of the many reasons why it is best to have an on-going pest control program, rather than react to pest problems when they arise. Here are a few more to consider
1. Get Pests Before They Get You
When is the best time to deal with mice or rats? Is it after you find out that a family of mice has been living inside a couch you stored in your attic and your couch is soaked in urine and covered with feces? Is it after you've had a few trips to the hospital for flu-like symptoms? Obviously, the best time to deal with rodents is before they move in, ruin your things, and get you sick. When you have Modern Plus Service, you get quarterly visits from a licensed service professional who will apply monitoring and control strategies to reduce populations and keep rodents out of your home.
When is the best time to deal with termites? Is it when you're holding a bill from a subcontractor for several thousand dollars or before termites get into your home? Obviously it is before they get in. With Modern Signature Service, you get termite control that is always actively working to eliminate termite colonies. When worker termites come to feed on your home, they take the bait and bring it back into their colony and share it. This works to eliminate the colony. No more colony, no more threat.
A proactive pest control plan deals with pests before you deal with the repercussions of having pests inside your home or in your yard. It can save you from the disturbing discovery of a spider sitting on the drain in your shower or it could save you from having a house fire because a mouse chewed through a live wire inside your wall. It could save you from finding a hundred ants crawling all over the couch in your living room or ongoing sickness from cockroaches getting into your stored foods. Year-round pest control service protects you from the impact of pests all year long, whether they be small or large.
2. Get Pests Before They Get In
Most of the work of a home pest control program is done on the outside of your home. You don't have technicians moving about inside your home. You also don't have pests moving about inside your home. The treatments that are applied around your home work to repel and eliminate pests. It is far better to deal with pests this way than to deal with them once they get in.
3. Take Your Backyard Back
There are many pests that can drive you crazy and transmit illnesses to you in your yard. You can wait till you have a big event such as a graduation, reunion, birthday party, pool party, or some other important gathering or you can get on-going protection from yard pests with Modern Signature Plus Service and enjoy your backyard every day. Which is better? We say, "Why wait?" All it takes is one bite from the wrong mosquito for disaster to strike. Mosquitoes can spread Zika, West Nile, Malaria, Dengue and other serious human pathogens.
Modern Pest Control helps homeowners in the Greater Houston area get control of yard and household pests all year long. Find out what a difference it can make to be proactive about your pest control. Reach out to us today and request a free inspection. No home should ever be without a quality pest control program. Get yours in place today.