What To Do If The Fleas In Your Spring Home Have Gotten Out Of Control
6/28/2023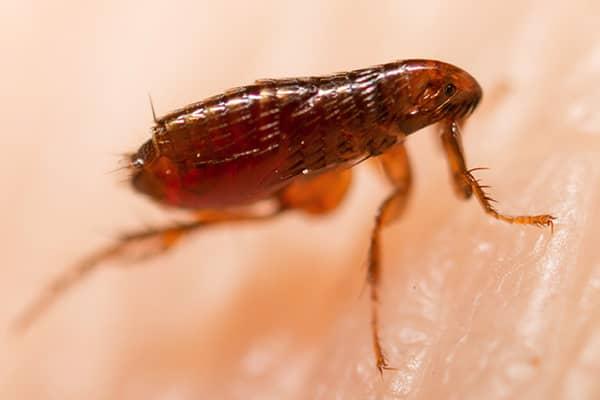 Most homeowners who have pets are familiar with fleas and the problems they cause. But did you know that fleas can get into your home even when you don't own any pets? In this article, we'll discuss the many ways fleas can invade residential properties and the most effective way to rid your home of these irritating insects.
If you're ready to experience a life free of pest problems, partner with the skilled pest technicians here at Modern Pest Control. For decades, we've made it our focus to offer high-quality pest control solutions for home and business owners throughout our service area. Don't wait for pests to threaten the health of your family. Instead, reach out to our team of experts for excellent Spring pest control services.
There Are Many Ways Fleas Can Infest Your Home
Although pet owners are most frequently afflicted with flea infestations, these tiny insects can take over your property even if you don't have a furry companion. Wildlife animals may bring fleas into your lawn, where you can pick up fleas and unknowingly carry them into your home. Rodents are also common carriers of fleas. If mice or rats invade your home looking for food and shelter, they may bring fleas indoors with them.
The best way to get rid of fleas in Spring, no matter how they get inside, is with professional flea treatments from Modern Pest Control. Reach out to us today to get started and schedule your free inspection.
Fleas In The Home Are A Health Hazard
Fleas might be tiny, but they create several significant problems for homeowners, including being a potential health hazard for your family and your pets. Aside from causing itchy welts, flea bites can also result in the transmission of harmful diseases such as plague and murine typhus. Additionally, humans or animals that accidentally swallow infected fleas can also develop tapeworms.
Protect the health of your family from fleas by investing in year-round pest control services from Modern Pest Control. Our flea control solutions are designed to eliminate fleas in all stages of life. Give us a call today for more information about how we handle pest problems of all shapes and sizes.
The Best Way To Completely Get Rid Of A Flea Infestation
While you can practice preventive measures to avoid allowing fleas to enter your home, the best way to get rid of an existing flea infestation is with professional home pest control services from an experienced company like Modern Pest Control. By utilizing high-quality treatments and prevention methods that are proven to work, we keep Spring properties pest-free throughout the entire year.
Whether you're dealing with fleas, ticks, mosquitoes, or other common pest problems, you can trust the technicians here at Modern Pest Control to offer comprehensive solutions. Avoid flea bites this year by implementing one of our effective pest management plans!
Simple Yet Effective Tips To Prevent Future Flea Problems
No one wants to find fleas jumping around in their Spring home. Prevent these irritating pests from entering your property by implementing the following flea prevention techniques:
If you have pets, bathe them regularly and check their fur for fleas and flea dirt.
Seal gaps around your foundation and exterior walls that flea-infested rodents may use to invade.
Equip your pets with flea collars, or make sure they take flea medication regularly.
If going on walks outdoors, avoid areas with high grass or brush.
Fleas might still get into your home even if you follow all of the tips listed above. That's why you need professional services from Modern Pest Control. Say goodbye to fleas and other pests when you give us a call today!