Reliable Pest Control Services For Cypress, TX Home & Business Owners
Cypress is a community located in Harris County, Texas that offers a short 24-mile commute to downtown Houston. This once rural location has been transformed into the area's largest and most affluent suburban community. To protect the beautiful homes and thriving businesses from the many pests that also live in Cypress, turn to Modern Pest Control and our proven approach to controlling pests. Our community-minded company is dedicated to providing people with personalized services and offers a tailored solution to any pest problem. Protect your Cypress residential or commercial property from pests all year long with the help of the experienced and dedicated professionals at Modern Pest Control!
Residential Pest Control Services In Cypress, TX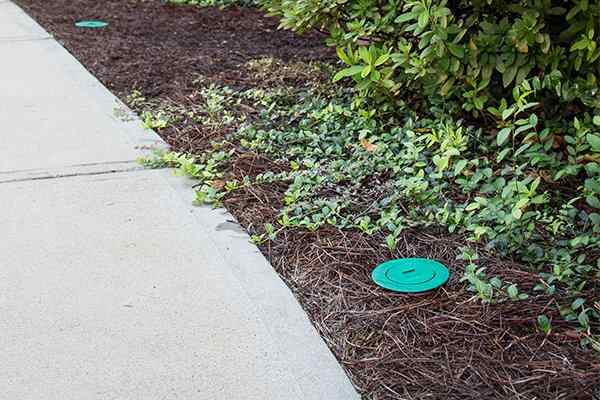 Trust your Cypress home's pest control needs to the residential pest control plans at Modern Pest Control. All three of our residential pest control plans are guaranteed, meaning if a covered pest becomes an issue between services, your technician will come back to take care of those issues, at no additional cost to you.
Our Modern Plus plan provides quarterly pest control treatment services for your home, garage, and their immediate perimeter against the most common household pests. This home pest control plan also includes exterior cobweb removal under 12 feet, rodent monitoring in your attic (inspection only), and yard treatments that target fire ants and fleas.
Our Signature plan is our most popular plan and provides everything that is in the Modern Plus plan in addition to termite control through the installation of the Sentricon® System with Always Active™.
And finally, our Signature Plus plan is our most inclusive plan and includes everything that is in the Signature plan, plus monthly mosquito treatments from April through October. Contact us today to get started protecting your Cypress home from Texas pests.
What Types Of Ticks Are Common In Cypress, TX?
There are many species of ticks found living and feeding on the blood of people and animals in the greater Houston area. In Cypress, the lone star tick, black-legged tick, American dog tick, and brown dog tick are the species that are most commonly found invading yards, fields, wooded areas, and other properties. To help protect your family and pets from the diseases that ticks can spread, Modern Pest Control provides our Cypress customers with the effective treatment of ticks. After contacting us to help you start reducing ticks populations on your property, our professionals will begin with a thorough inspection of your property to determine where exactly the ticks are breeding, living, and resting on your property. Depending on the results of our inspection, our professionals then design a customized plan to control tick populations. Call us today to get started reducing ticks on your Cypress property.
Commercial Pest Control Services In Cypress, TX
Partner with the pest control experts at Modern Pest Control to protect your Cypress business from being invaded by a vast array of Texas pests. Through inspections, modern treatment, physical alterations, monitoring stations, and more, our highly trained professionals will ensure that your business becomes and stays free of Cypress pests, providing a barrier of protection for your facility, customers, and employees. After we complete our inspection and based on what was discovered, we may recommend the following:
The increase of sanitation practices around your facility

Making physical changes to your facility

Installing pest monitoring devices

The development of a long-term treatment strategy

Call us today to schedule an inspection of your Cypress commercial property!
Learn How To Protect Your Cypress, TX Home From Termites
Protecting your home from termites should be at the top of any Cypress homeowner's to-do list. When living in Texas it is almost never a question of if termites will find their way inside of your property, but rather a question of when. Don't leave the structural integrity of your home up to chance; put into place a proactive termite control plan from the experts found at Modern Pest Control today.
To protect your property against termites our professionals will inspect your property and then install the very environmentally friendly Sentricon® with Always Active™. Sentricon® with Always Active™ works very effectively to eliminate the entire colony, including the queen, from any size Cypress property. Once the infestation is eliminated Sentricon® with Always Active™ remains in place on your property to monitor for future activity and to prevent a future infestation from occurring. Protect your Cypress, TX property from termites by partnering with Modern Pest Control and Sentricon® with Always Active™.

Schedule Your Free Inspection
Complete the form below to schedule your no obligation inspection.