Reliable Pest Control Services For Cypress, TX Home & Business Owners
Cypress is a community located in Harris County, Texas that offers a short 24-mile commute to downtown Houston. This once rural location has been transformed into the area's largest and most affluent suburban community. To protect the beautiful homes and thriving businesses from the many pests that also live in Cypress, turn to Modern Pest Control and our proven approach to controlling pests. Our community-minded company is dedicated to providing people with personalized services and offers a tailored solution to any pest problem. Protect your Cypress residential or commercial property from pests all year long with the help of the experienced and dedicated professionals at Modern Pest Control!
Residential Pest Control Services In Cypress, TX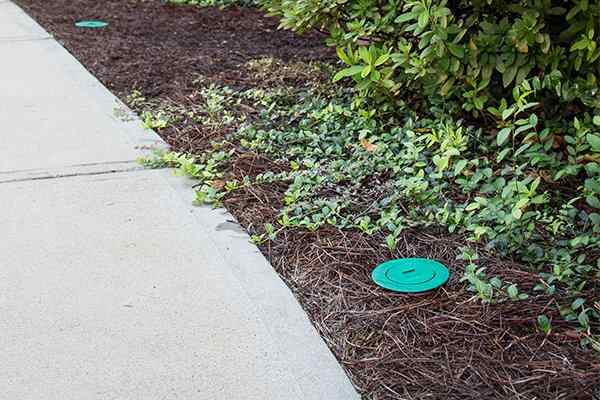 Trust your Cypress home's pest control needs to the residential pest control plans at Modern Pest Control. All three of our residential pest control plans are guaranteed, meaning if a covered pest becomes an issue between services, your technician will come back to take care of those issues, at no additional cost to you.
Our Modern Plus plan provides quarterly pest control treatment services for your home, garage, and their immediate perimeter against the most common household pests. This home pest control plan also includes exterior cobweb removal under 12 feet, rodent monitoring in your attic (inspection only), and yard treatments that target fire ants and fleas.
Our Signature plan is our most popular plan and provides everything that is in the Modern Plus plan in addition to termite control through the installation of the Sentricon® System with Always Active™.
And finally, our Signature Plus plan is our most inclusive plan and includes everything that is in the Signature plan, plus monthly mosquito treatments from April through October. Contact us today to get started protecting your Cypress home from Texas pests.
What Types Of Ticks Are Common In Cypress, TX?
There are many species of ticks found living and feeding on the blood of people and animals in the greater Houston area. In Cypress, the lone star tick, black-legged tick, American dog tick, and brown dog tick are the species that are most commonly found invading yards, fields, wooded areas, and other properties. To help protect your family and pets from the diseases that ticks can spread, Modern Pest Control provides our Cypress customers with the effective treatment of ticks. After contacting us to help you start reducing ticks populations on your property, our professionals will begin with a thorough inspection of your property to determine where exactly the ticks are breeding, living, and resting on your property. Depending on the results of our inspection, our professionals then design a customized plan to control tick populations. Call us today to get started reducing ticks on your Cypress property.
Commercial Pest Control Services In Cypress, TX
Partner with the pest control experts at Modern Pest Control to protect your Cypress business from being invaded by a vast array of Texas pests. Through inspections, modern treatment, physical alterations, monitoring stations, and more, our highly trained professionals will ensure that your business becomes and stays free of Cypress pests, providing a barrier of protection for your facility, customers, and employees. After we complete our inspection and based on what was discovered, we may recommend the following:
The increase of sanitation practices around your facility

Making physical changes to your facility

Installing pest monitoring devices

The development of a long-term treatment strategy

Call us today to schedule an inspection of your Cypress commercial property!
Learn How To Protect Your Cypress, TX Home From Termites
Protecting your home from termites should be at the top of any Cypress homeowner's to-do list. When living in Texas it is almost never a question of if termites will find their way inside of your property, but rather a question of when. Don't leave the structural integrity of your home up to chance; put into place a proactive termite control plan from the experts found at Modern Pest Control today.
To protect your property against termites our professionals will inspect your property and then install the very environmentally friendly Sentricon® with Always Active™. Sentricon® with Always Active™ works very effectively to eliminate the entire colony, including the queen, from any size Cypress property. Once the infestation is eliminated Sentricon® with Always Active™ remains in place on your property to monitor for future activity and to prevent a future infestation from occurring. Protect your Cypress, TX property from termites by partnering with Modern Pest Control and Sentricon® with Always Active™.
Indoor Ant Prevention Tips For Cypress Homeowners
When you have ant problems present on your Cypress property, these pests can cause significant damage to your home's infrastructure and even spread dangerous bacteria throughout your meal preparation area and stored foods. The problem with keeping ants out of your home is that they are small in size and large in number, so your DIY pest control methods may not be able to stop a problem.
If you want to reduce ant attraction to your property and limit your chances of incurring a dangerous indoor ant infestation, then the best ways to do are as follows:
Clean your home regularly to avoid loose crumbs.
Maintain the lawn properly.
Eliminate moisture buildup throughout the property.
Seal up cracks and crevices with silicone-based caulking.
Store food and trash securely both inside and outside.
Even though these methods can reduce your chances of an ant infestation, there is no such thing as a guarantee outside of professional solutions. That's why Modern Pest Control offers QualityPro solutions for all of your pest problems. Give us a call today to schedule an inspection and get started on professional ant control.
Ridding Roaches from Your Cypress Home
Cockroach problems on your Cypress property can put both your home and family in danger. Cockroaches secrete a pathogen as they move around that will turn your wallpaper yellow over time and cause severe allergic reactions in many adults and children. However, the real danger lies with the bacteria that these pests can spread. Cockroaches have flexible outer shells, so they can squeeze in the cracks and crevices throughout your property and find their way into your meal preparation areas and stored food. Once they are in, the bacteria they can spread will often lead to salmonellosis, E. coli infections, and other harmful medical conditions.
Since cockroaches are afraid of both humans and light, these pests will typically hide within your walls until nighttime. That's why you might not even realize how dangerous or robust an infestation you have until you get a professional inspection. Instead of wasting your time on DIY pest control methods or store-bought sprays, Modern Pest Control residential technicians will inspect your home thoroughly before putting together a customizable plan to get rid of your cockroach problems for good. Give us a call today to schedule your inspection.
Why Professional Mosquito Control Is A Great Investment For Your Cypress Property
When you have mosquito problems on your Cypress property, you will probably have to deal with a variety of health problems as well. Mosquitoes are some of the most dangerous animals on the planet, spreading harmful diseases from bite victim to bite victim. When mosquitoes transmit these diseases, they can cause long-term illnesses such as the West Nile virus, Zika virus, and yellow fever.
Unfortunately, there's not much you can do to protect your property from mosquitoes on your own. These pests are highly attracted to Cypress properties because of the standing water that can build up after a rainstorm. Here are some potential areas in your yard that will collect standing water:
Flowerpots

Birdbaths

Wheelbarrows

Unevenly mowed areas

Landscaping decorations
Once the larvae are present in the standing water, the most effective way to break the breeding cycle is to treat the water with professional-grade larvicide. Our Modern Pest Control mosquito technicians can also supply misting sprays to reduce mosquito populations as the breeding cycle is dealt with. We will also inspect your property for potential attractants and high-traffic mosquito areas to eliminate future problems. Don't waste another day allowing your family to be put in danger by mosquitoes. Give Modern Pest Control a call today and let our technicians take back your yard for you.
Why Can't I Get These Mice Out Of My Cypress House?
If you have noticed mouse problems around your property, it will probably require professional solutions to get rid of them. Mice have very flexible bodies and sharp teeth, so they can chew and squeeze their way in and out of the various rooms of your house. They will also reproduce rapidly within your walls, so your store-bought solutions and traps will most likely not be able to keep pace.
If you have noticed mouse droppings or chewed-up items around your basement, garage, or kitchen, then you most likely have a severe mouse problem. These invasive pests spread dangerous bacteria as they move around your home so that a mouse problem can result in harmful illnesses such as salmonellosis, E. coli infection, and many others. That's why we recommend prompt, professional eradication methods at the first sign of mice. It's essential to get out in front of the infestation before it multiplies. At Modern Pest Control, we have customizable solutions and QualityPro-approved services that can care for your mouse problems for good. Give us a call today to schedule an inspection.
How Poisonous Are The Centipedes In Cypress?
Centipedes are hard to miss when they invade Cypress homes. This insect looks like a small worm with many legs as it slithers around. They come looking for moisture, so locals with leaks and undetected water damage may see an increase in these pests. While the centipede may seem scary, they rarely bite people and when they do, the effects are not very dangerous. Their venom does, however, contain a variety of toxins including histamine and serotonin. Homeowners with pets should note that centipedes will release a spray in self-defense, which can have a similar reaction to pets getting stung by bees.
At Modern Pest Control, we understand how difficult preventing centipedes can be, which is why we include them in our residential pest control programs. Our most basic plan includes quarterly services that create a barrier from centipedes as well as draw out any that have become an issue. By following Integrated Pest Management methods, we're able to accomplish this goal safely and efficiently. We also provide our customers with information on the subtle yet impactful habit changes they can make to keep centipedes away between visits. For more information on centipede control, contact us today.
How To Tell If Your Cypress Property Has A Chinch Bug Problem
Don't let the chinch bug fool you, they might be small but the amount of damage that they can bring to your Cypress property is significant. They are a very small, wingless insect with three sets of legs and large antennae, and usually come in a dark brown color with lighter markings. Because they are so small and live amidst your lawn, it might be difficult to determine whether or not they're present. The way the chinch bug works is by eating all of the nutrients from your lawn. This in turn causes grass to turn yellow, then brown, then the grass dies. Additionally, weeds tend to develop in the areas where the grass has become depleted. Unfortunately, the average homeowner often mistakes this type of activity for a lack of moisture, which lets the issue perpetuate.
With professional help from Modern Pest Control, you don't need to apply unnecessary treatments to your lawn that cost a significant amount and yield no results. We provide property owners with lawn pest control services in Cypress that are in-depth and built to understand exactly what's going on with your lawn. We follow a nine-step process that helps us create a customized treatment program to address chinch bugs and any other issues that your lawn is dealing with. For more information on chinch bugs in Cypress, contact us today.
The Answers To Cypress's Commonly Asked Earwig Questions
Earwigs are a notorious pest in the Cypress area, but what do locals actually know about them? Here are some helpful answers that will help you understand these pests better:
What do earwigs look like? They are typically a dark brown color, have very large front pincers, and are an elongated oval shape.

Do they actually go inside of your ear? This old wives' tale is a pervasive one but it's simply not true.

Why do I have earwigs in my home? These pests prefer cool, moist areas, so if your home has any areas that meet these criteria, you might develop an earwig problem. In addition, they are attracted to light and are nocturnal, so they may slip through cracks in your foundation at night. It's also possible for you to bring earwigs inside via cardboard boxes, newspaper, and mail.

Are they dangerous? While earwigs may seem like a threatening pest, they are regarded as a nuisance and are not harmful to humans.

How do I get rid of them? Earwigs are a very tricky pest to prevent and eliminate because of the factors that attract them, so the most effective way to handle them is with professional assistance.
For more information on routine earwig protection, contact Modern Pest Control today.
Expert Advice On Total Flea Control For Your Cypress Home
When fleas enter your Cypress home, they can be very dangerous for your health and the well-being of your pets. In order to deter these pests from your property, try the following tips:
If you have pets, speak with your vet about flea prevention treatments.

Create a clean interior of your home by vacuuming and dusting routinely.

Keep your yard free from debris and be sure to mow the lawn often and don't overwater it.

Limit the presence of wildlife and rodents on your property through exclusion, proper garbage storage, and sprinklers.
At Modern Pest Control, we specialize in reliable flea control so that your home is completely protected. We include exterior flea control in all of our ongoing programs because we understand how easily issues like these can erupt and how much harder they can be to eliminate once that's happened.
In order to effectively treat your flea problems, we follow Integrated Pest Management methods in order to safely eliminate any fleas that you may be dealing with while also preventing future issues. Our skilled technicians will also provide educational measures that you can take in order to limit your exposure to fleas between our visits. For more information on these services, please contact us today.

Schedule Your Free Inspection
Complete the form below to schedule your no obligation inspection.