Reliable Pest Control Services For Highland Village, TX Home & Business Owners
Highland Village, a city in Denton County, Texas, is located along the western branch of Lewisville Lake. This suburb is home to great people, beautiful homes, and plentiful outdoor spaces for families to enjoy. Modern Pest Control uses the latest technology and advanced methods to protect East Texas properties from pests. By partnering with Modern, you can be sure that your Houston-area home or business will be protected from a wide variety of invasive and potentially dangerous and damaging pests. To learn more about our comprehensive pest control services, call us today and speak with one of our experienced professionals.
Residential Pest Control In Highland Village, TX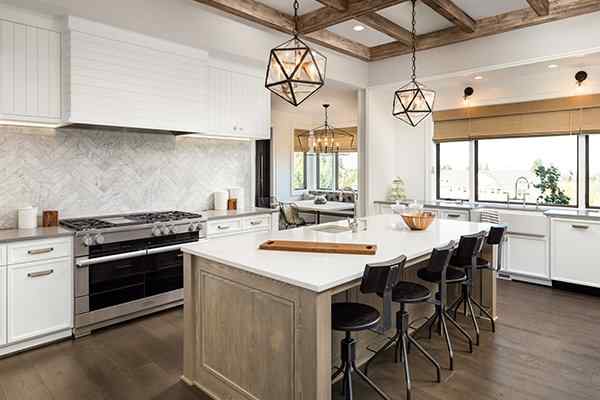 Keep your home free of pests that are a threat throughout the entire year in Highland Village with the help of the experienced and local professionals at Modern Pest Control. We understand just how stressful pests living in your home can be and will provide fast and complete relief. Our professionals don't just eliminate pests, they deliver peace of mind!
Modern Pest Control offers 3 different year-round pest control options to meet homeowners' unique needs. Our Signature Plus service is our most comprehensive service. It provides quarterly pest control service visits and protects against common household pests, wood-destroying termites, and mosquitoes through monthly treatments (April-October).
To learn more about our effective and affordable home pest control services or to request a free inspection for your Highland Village home, reach out to the professionals at Modern Pest Control today.
How To Minimize Mosquitoes In Highland Village, TX
Minimize mosquito numbers on your property and maximize the amount of time you can spend enjoying your outdoor space! Mosquitoes living and breeding on your property can make spending time in your own backyard an unpleasant experience. To reduce mosquito populations in the Houston area, Modern Pest Control provides seasonal mosquito control from April thru October, when mosquitoes are most active.
Modern Pest Control reduces mosquito numbers using the latest products and technology, shrinking down adult mosquito populations as well as preventing mosquito larvae from hatching. For year-round protection against mosquitoes, we can install the Mistaway System, a long-term mosquito management system. To learn more about our seasonal and year-round mosquito control options, give Modern Pest Control a call today.
Commercial Pest Control In Highland Village, TX
To protect restaurants, hotels, food-processing facilities, healthcare facilities, schools, supermarkets, and other Texas businesses from pests, Modern Pest Control offers tailored pest control services that are performed by experienced and licensed pest control technicians. To guard your business against invasive pests, our technicians first perform a visual inspection of the facility and grounds. They then design a treatment and pest-prevention plan that is unique to your Highland Village facility and property.
Our technicians may recommend addressing sanitation issues or making physical alterations to help pest-proof your facility. We will also install pest-monitoring devices to help detect any active infestations, and develop a treatment strategy that creates long-term results. At Modern we always take into account a business's industry regulations, corporate policies, and facility specifics to provide the most comprehensive protection possible. To learn more about our customized commercial pest control solutions, give us a call today.
Protect Your Highland Village, TX Property From Termite Damage
Protecting your Highland Village home from being invaded by wood-eating termites is important for many reasons, including:
There can be hundreds of thousands or even millions of termites living together in a single termite colony.

Termites typically invade properties, unnoticed, and it is usually only when their damage is observed that an infestation is discovered.

Termites can cause severe damage to the structural integrity of a home they have invaded.

Termites are responsible for costing home and business owners over 5 billion dollars each year across the United States.

Termite damage is not something that is covered by most homeowners' insurance because they view termite damage as preventable.
To prevent termites from invading and damaging your Highland Village home, partner with Modern Pest Control. We recommend preventing and eliminating problems with termites by installing the Sentricon® System with Always Active™. This system is eco-friendly (no chemical are injected into the soil) and non-invasive (no digging or trenching is required). Sentricon® with Always Active™ begins working immediately to eliminate the entire infestation and the bait stations remain in place and are monitored by our professionals to prevent future termite problems. To learn more about our termite control options, give Modern Pest Control a call today.

Schedule Your Free Inspection
Complete the form below to schedule your no obligation inspection.