Reliable Pest Control Services For Kingwood, TX Home & Business Owners
Kingwood is a unique master-planned community that is situated in Northeast Houston, Texas. This "livable forest" provides its residents with access to beautiful parks, golf courses, modern shopping districts, and safe residential neighborhoods. Modern Pest Control has over 65 years of experience protecting Houston area cities, including Kingwood, from common Texas pests. At Modern Pest Control our professionals can protect your residential or commercial property from becoming home to a wide variety of pests through our customized, effective, and modern pest control services. Contact Modern Pest Control today to put into place the proactive pest control services needed to eliminate and control pests in your Kingwood, Texas home or business.
Residential Pest Control In Kingwood, TX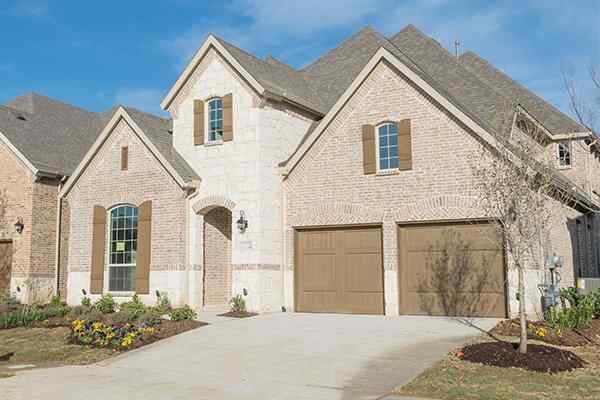 The warm year-round weather in Kingwood allows insects and rodents to remain active throughout the entire year; this means that putting into place year-round pest control service is a must for any Kingwood homeowner.
The professionals at Modern Pest Control offer the continuous services needed to keep pests out of your home and away from your family. Our three residential pest control programs include:
Modern Plus Service - offers effective pest control services through quarterly pest visits.

Signature Service - offers effective pest control services through quarterly pest visits in addition to effective termite control.

Signature Plus Service - offers effective pest control services through quarterly visits, termite control, and the control of fleas, fire ants, and spiders in the yard.
To learn more about any of our year-round residential pest control services for your Kingwood home, call us today!
Tips To Avoid Ticks In Kingwood, TX
Ticks are parasitic pests that are found living throughout Texas, they feed on a variety of hosts and therefore have the potential to spread a wide variety of diseases, including the very serious Lyme disease, to people and pets. To help protect you from the diseases that ticks spread, Modern Pest Control offers effective tick treatment and control solutions. To begin reducing tick numbers on your Kingwood property, our professionals will start with a thorough inspection of your property to determine where exactly the ticks are breeding, living, and resting. Depending on these results, our professionals then design a custom plan to control tick populations found living in your home. Call us today to learn more about implementing our tick solutions on your Kingwood property!
Commercial Pest Control In Kingwood, TX
Modern Pest Control is dedicated to providing the tools and services needed to protect Texas businesses from pests. Through inspections, modern treatment, physical alterations, monitoring stations, and more, our professionals will work with you to ensure that your business becomes and remains free of pests. After we complete a thorough inspection we may recommend the following things to help prevent future problems with pests living inside of your Kingwood commercial facility:
Increasing sanitation practices around your facility.

Making physical changes to your facility to keep pests from being able to gain access.

Installing pest monitoring devices.

The careful development of a long-term treatment strategy.

To learn more about our commercial pest control services, give us a call today!
Protect Your Kingwood, TX Property From Termites
Protect your Kingwood property from wood-eating, property damaging termites with the help of the termite professionals at Modern Pest Control. Our professionals will perform a thorough inspection and then install the environmentally friendly, award-winning Sentricon® System with Always Active™. Sentricon® with Always Active™ works to quickly eliminate an active termite colony; it then remains in place to keep future termites from being able to invade your home or business. Bait stations are placed discreetly around your property and are filled with Recruit HD bait which is highly attractive to termites. The termites immediately begin feeding on the bait and introduce it back to their colony, eliminating the colony in its entirety. Give us a call today at Modern Pest Control to schedule a termite inspection for your Kingwood property!

Schedule Your Free Inspection
Complete the form below to schedule your no obligation inspection.