Reliable Pest Control Services For Piney Point Village, TX Home & Business Owners
The Texas pest control experts at Modern Pest Control offer a wide variety of dependable, affordable, and advanced pest control services. We help keep homes and businesses in Piney Point Village free of invasive pests. Modern has over 65 years of experience protecting Houston-area cities from pests. Our professionals have a deep understanding of the insects and rodents that live throughout Texas, and they know how to eliminate them using the latest technology and modern pest control measures. Contact one of our professionals to learn more about putting into place a comprehensive pest control service to eliminate and control pests in and around your Piney Point Village property.
Residential Pest Control In Piney Point Village, TX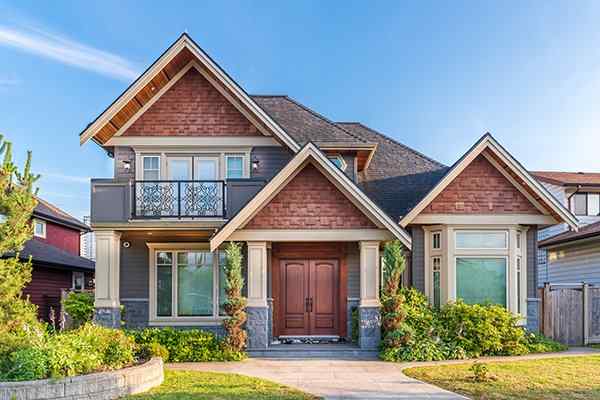 Modern Pest Control offers the continuous services needed to keep pests out of Texas homes and away from people. Insects and rodents can find their way into homes in a variety of ways:
Cracks in your foundation.

Open windows and doors.

Holes along your roofline.

Spaces around air conditioners or utilities (wires, pipes, cables) entering your home through exterior walls.
Placing a barrier of protection around your home, along with the help of the professionals at Modern Pest Control, will aid you in keeping pests from being able to find their way inside.
Our 3 guaranteed, year-round residential pest control options include:
Modern Plus Service - With this service your home, garage, and the immediate perimeter is treated for common household pests. It also includes exterior web removal under 12 feet, rodent monitoring in your attic (inspection only), and yard treatments targeting fire ants and fleas.

Signature Service - With this service you receive the same protection as provided in the above Modern Plus Service, along with highly effective termite control, featuring the Sentricon® System with Always Active™.

Signature Plus Service - With this service you receive the same protection against pests and termites found in the above Signature Service, plus monthly mosquito treatments from April through October.
To learn more about our residential pest control services, give the experts at Modern Pest Control a call today.
How To Avoid Rodent Problems In Piney Point Village, TX
To stop rodents from making their way into your Piney Point Village home to live, breed and feed, the professionals at Modern Pest Control want to offer some helpful rodent prevention tips:
Trim overgrown trees and vegetation away from the outside walls of your home.

Caulk cracks in your foundation and exterior walls.

Make sure all chimneys have tight-fitting caps on them.

Repair holes along the roofline or at roof intersections.

Place door sweeps on all exterior doors.
The easiest and most effective way to completely rid your home of rodents and prevent their return is to contact Modern Pest Control. Our technicians will inspect your home and property to:
Identify which rodents are present.

Locate where rodents are living.

Determine how they are finding their way inside.

Create a comprehensive plan to trap the rodents and prevent future infestation.
To eliminate problematic rodents from your home, reach out to Modern and speak with one of our helpful experts.
Commercial Pest Control In Piney Point Village, TX
Through thorough inspections, advanced treatment, physical alterations, monitoring stations, and more, Modern Pest Control provides the services needed to keep your commercial facility free of pests throughout the entire year.

After a thorough inspection is completed, we may recommend the following actions to help prevent future problems with pests in your facility:
Increase sanitation practices around your facility.

Make physical changes to keep pests from gaining access to the inside of your facility.

Install pest monitoring devices as an added means of protection.

Development of a long-term pest treatment strategy.
Serving Houston, Katy, Cypress, and Sugar Land, Texas, Modern Pest Control uses the latest, most advanced methods to resolve commercial pest problems. Call us to learn more about our commercial pest control services.
Damage Termites Can Cause In Piney Point Village, TX
Termites don't just like living in Piney Point Village, they love living here. The weather stays warm and humid through most of the year, allowing these wood-eating pests to work day and night throughout the entire year. While termites may love Piney Point Village, Piney Point Village residents don't love the damage termites cause.

Termites enter homes "silently", moving inside their structural wood through direct soil-to-wood contact, or through small cracks in your foundation. Once inside, they remain unnoticed, spending all their time inside the wood they have invaded. Since they damage wood from the inside out, it can take months or years to notice the damage and discover their presence.

Signs of termite damage often include:
Doors and windows not opening or closing properly.

Spongy-feeling floors.

Buckling ceilings.

Discovering small holes in the surface of walls or drywall.
To protect your home from termites, partner with Modern Pest Control. We will implement our eco-friendly termite control services, which work to eliminate current termite problems and prevent their return. To learn more about protecting your Piney Point Village home from wood-eating termites, call Modern Pest Control!

Schedule Your Free Inspection
Complete the form below to schedule your no obligation inspection.