Reliable Pest Control Services For Richmond, TX Home & Business Owners
Located on the Brazo River about 15 miles southwest of Houston, you will find the great Texas city of Richmond. This relatively-small Texas city is rich in history and provides an environment for its residents to have "a soaring future in." To help keep your Richmond property safe from the many invasive insects and pests that also live inside of Richmond's borders, trust the local pest control experts with over 65 years of experience - Modern Pest Control. Our highly-trained experts will protect your Texas property and family from the potential dangers and damages that pests can inflict when living inside of homes or businesses.
Residential Pest Control In Richmond, TX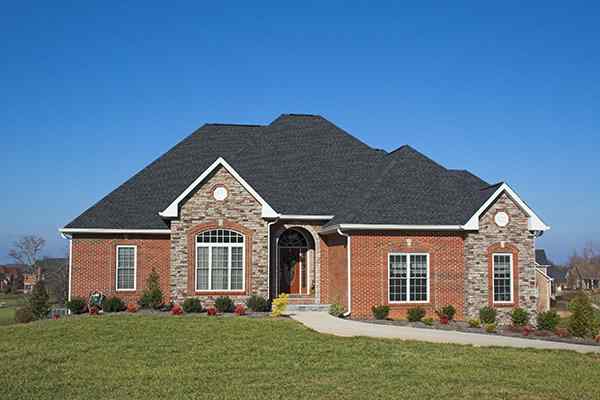 Put into place a year-round home pest control service from the professionals found at Modern Pest Control to protect your Richmond home and family from invasive Texas pests. The warm weather found throughout most of the year in Texas that attracts many people to the area but also allows for pests to thrive year-round, making it imperative to have in place a year-round pest control service that will prevent pests from invading your home.
At Modern Pest Control, we offer our customers an option of three different year-round home pest control services, each able to be tailored in order to meet your property's exact needs.
Modern Plus Service - This service offers effective general pest control services.

Signature Service - This is our recommended service and offers effective general pest control services in addition to effective termite control to provide excellent protection for your home against common household invaders and wood-damaging termites.

Signature Plus Service - This service offers pest and termite control, plus the addition of seasonal mosquito control.
To learn more about any of our quarterly home pest control services, contact us today to speak with one of our friendly and very experienced pest professionals!
Tips To Keep Mice Out Of Your Richmond, TX Home
Unfortunately, mice are common invaders of Texas homes. To keep mice from being able to find their way into your Richmond home, the professionals at Modern Pest Control want to offer you some easy to execute mouse prevention tips.
Remove clutter, like piles of construction debris, woodpiles, leaf piles, and unnecessary objects from your property that mice would want to hide out and live inside. Bird feeders and other wildlife feeders should also be removed from your property, as both are highly attractive to mice and other rodents. Make sure that all outdoor trashcans have locking lids on them - an open trash container is something that a mouse just cannot pass up. It is also a good idea to trim back any tree branches away from your home; mice will use their branches to gain easy access to the exterior. And finally, it is always a good idea to inspect the exterior of your home, sealing any cracks found in the foundation and exterior walls, repairing holes found along the roofline, and sealing spaces found around air-conditioners and other utilities that enter into your home.
In addition to our prevention tips, we can help you to keep mice out of your home through our rodent control services, which will provide the inspection, trapping, and exclusion services needed to stop mice in their tiny tracks.
Commercial Pest Control In Richmond, TX
At Modern Pest Control, we have one mission for commercial properties - preventing pests from being able to invade your Richmond business! Whether you own a small grocery store, manage a food processing facility, or run a school, we have the services needed to eliminate current pest problems and provide a long-term solution against future pests. Through inspections, treatment, physical alterations, monitoring stations, and more, we can stop pests from choosing your commercial property to invade.
As an added benefit, we offer our commercial customers access to their company's online pest control logs and records 24/7 to ensure that you are always up to date with what is happening inside of your facility. Our commercial pest control service always includes having a licensed pest control technician perform a visual inspection of your business's facility and grounds to design a treatment and pest prevention plan that is specific to your establishment, ensuring that you are getting the exact services needed to keep pest out of your facility.
Contact us today to learn more about our quality pest control services and why they are the best choice to prevent pest problems inside of your Richmond commercial facility.
How To Avoid Termite Damage In Richmond, TX
Avoid expensive termite damages inside of your Richmond home by partnering with Modern Pest Control. We are experts when it comes to eliminating termite colonies and implementing the measures needed to prevent a future termite infestation. Putting into place termite prevention measures inside of your Richmond home is key to preventing costly termite damages because in Texas it is never a matter of "if" your home will be infested by termites, but rather a matter of when. Our termite elimination and control process begins with one of our technicians inspecting your property and looking for signs of termite activity and damages. We will then install the Sentricon® Termite Colony Elimination System with Always Active around your property to offer a long-term solution against termites and their damages.
To learn more about our ongoing termite protection services, get in touch with Modern Pest Control today and schedule a termite inspection for your Richmond property!

Schedule Your Free Inspection
Complete the form below to schedule your no obligation inspection.