Reliable Pest Control Services For Sienna Plantation, TX Home & Business Owners
Sienna Plantation, a planned community in Missouri City, Texas offers beautiful homes, plentiful amenities, great schools, and a welcoming, friendly community that allows families to thrive. To protect your Sienna Plantation home from the many pests that live throughout Missouri City, the pest control experts at Modern Pest Control offer advanced pest control methods that solve even the toughest of pest problems. Our professionals have an excellent understanding of the pests that live in Texas and we eliminate them using the latest technology. Protect your Sienna Plantation property from pests by giving Modern Pest Control a call today to learn more about our comprehensive pest control programs.
Residential Pest Control In Sienna Plantation, TX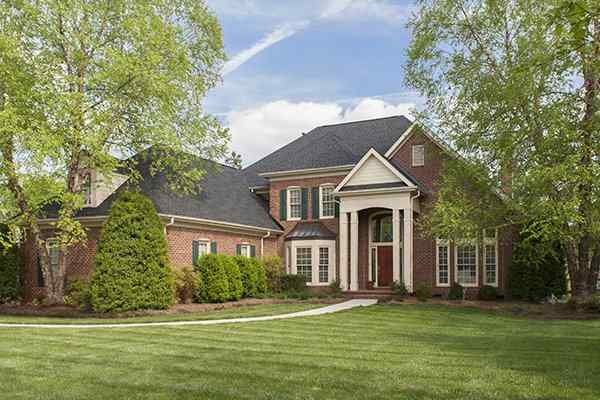 To prevent pests and the difficulties they bring with them from affecting you and your family, put into place a residential pest control service from the Texas pest experts.
Our affordable year-round options keep pests like ants, fleas, and spiders out of your house through guaranteed quarterly visits.
Modern Plus Service: pest control

Signature Service: pest control and termite control

Signature Plus Service: pest and termite control, plus seasonal mosquito control
Let Modern Pest Control protect your family and home from pests with the help of our comprehensive year-round residential pest control services.
Contact us today to request a free inspection.
Common Rodent Problems In Sienna Plantation, TX
Rodents love to live near people because we provide them with everything they need to survive. Our homes provide them shelter, our trashcans, kitchens, and pantries provide food, and our leaky fixtures provide water. However, as much as they love us, we don't love them because of the many problems rodents create.
They introduce diseases that make people ill: Hantavirus pulmonary syndrome, lymphocytic choriomeningitis (LCM), salmonella, rat-bite fever, tularemia, leptospirosis, and more.

Their urine, feces, and fur can trigger allergies and asthma attacks.

They contaminate food sources.

They cause structural damage, potentially chewing through wires, pipes, insulation, flooring, and structural beams.

They damage personal property such as clothing, books, and pictures.

They introduce parasites such as mites, fleas, and ticks into homes.
To rid your property of rodents common to our area (mice, roof rats, Norway rats) Modern Pest Control has developed a 3- step rodent exclusion service. This comprehensive service offers a targeted inspection, trapping services, and exclusion services to completely eliminate rodents and keep them from returning. To learn more about keeping rodents out of your Sienna Plantation home, call Modern Pest Control today.
Commercial Pest Control In Sienna Plantation, TX
Protect your Missouri City area business from being invaded and damaged by pests with the help of the experts at Modern Pest Control. By completing careful inspections, implementing effective treatments, making physical alterations, and installing monitoring stations, our professionals successfully protect Texas businesses from pests. In addition to pest control services, we offer commercial customers the peace of mind of having access to their company's online pest control logs and records 24/7, ensuring you are always in the loop of what is happening inside your facility. Contact us today to learn more about protecting your business from pests with the help of Modern Pest Control's tailored commercial pest control services.
Guide To Preventing Termite Damage In Sienna Plantation, TX
To help stop wood-eating termites from gaining access to your Sienna Plantation home, the termite control experts at Modern Pest Control have put together a list of helpful prevention tips:
Reduce moisture levels inside and outside of your home by repairing leaky pipes and fixtures, maintaining gutters, placing weather stripping around all windows and doors, and using a dehumidifier in the basement.

Remove water-damaged wood from your home.

Seal cracks in the foundation.

Limit wood-to-soil contact around your home or on your property.

Create an 18-inch gap between your home's foundation and any soil or mulch.

Remove fallen trees, tree stumps, and other organic debris from your property.
To protect homes from termites, Modern Pest Control uses and highly recommends, the Presidential Green Chemistry Award-winning Sentricon® System with Always Active™. This eco-friendly system eliminates any size termite infestation and prevents their future return. Reach out to Modern Pest Control today to speak with one of our professionals and learn more about our termite elimination process.

Schedule Your Free Inspection
Complete the form below to schedule your no obligation inspection.