When You Live Where We Do, You Know Termites Are A Real Threat
In fact, it's not a matter of if you're going to have a termite infestation but rather when. Unfortunately, termite damage is not immediately obvious, and these voracious wood-eaters could be infesting and damaging your structure right under your nose.
If you've noticed signs of termites, have discovered termite damage, or simply want to be proactive, Modern Pest Control is here to help with effective termite control services in Houston, Katy, Cypress, and Sugar Land as well as throughout our Texas service area.
Our Termite Elimination Process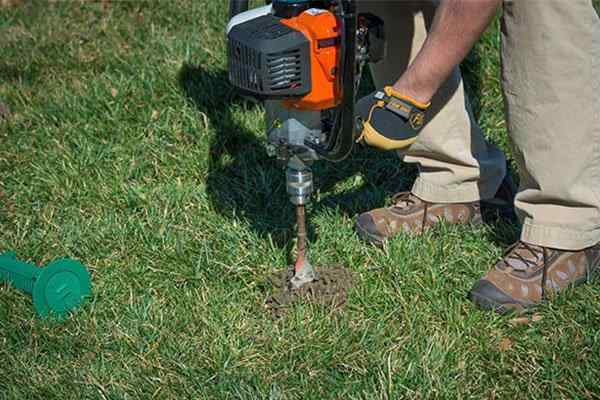 Inspection
A licensed pest control technician well-versed in termites will conduct a thorough inspection of your property, looking for signs of termite activity and termite damage, how the insects are entering, and conditions that are conducive to these pests.
Sentricon® Installation
We'll place Sentricon® stations in the soil at precise intervals around your property. The Sentricon® System takes advantage of natural termite behavior including the foraging nature of termite workers. Stations filled with Recruit HD termite bait will act as a food source and attract termites. Once termites have visited the station, they'll leave a special sent trail that will summon their nestmates. Termites will also take the bait back to the colony which will result in the complete elimination of the termite colony—including the Queen.
Ongoing Termite Protection
Once the existing termite problem is eradicated, the Sentricon® System will monitor for new termite activity and offer continuous protection from these destructive insects.
Wondering why the Sentricon® Termite Colony Elimination System is more effective than chemical termite treatments? Watch this video from Sentricon® to find out the answer!


Frequently Asked Questions
Sentricon® For The Win
Did you know that the same termite control technology we use to combat subterranean termites here in the Greater Houston area also protects national monuments including the Statue of Liberty, Independence Hall, Ellis Island, and the White House.
What's more, the Sentricon® System was developed to be a green product. Where many liquid chemical treatments use hundreds of gallons of chemical solution, the Sentricon® System wipes out entire termite colonies (including queens!) using only a few grams of strategically placed active ingredient.
Finally, it's the only termite product ever to receive the Presidential Green Chemistry Challenge Award.
Old Katy, TX Home Remains Termite-Free
In October of 2017, Modern Pest Control installed Sentricon® with Always Active around the perimeter of a home in Old Katy, Texas. At the time there were no active termites present.
In April of 2018, one of Modern's termite control specialists visited the home for a routine Sentricon® termite inspection. No termite activity was observed in or on the home but while inspecting one of the installed stations the technician found a bait device 50% consumed and as you can see from the pictures below, live and dead termite workers and soldiers were also present.
The customer was informed of the termite activity and was very pleased at how the Sentricon® System works and that her home remained termite-free.
Preventative Termite Control Effective For Katy, TX Home
A Katy, TX homeowner contacted Modern in late 2017 with suspicions of termite activity. A complete termite inspection was performed and no activity was found. The homeowner made the decision to purchase the Sentricon® System with Always Active to protect the 42 year-old home from future termite infestations. Modern installed the Sentricon® System in October.
During the routine inspection in April of 2018, it was discovered that one bait device was 40% consumed and there were live and dead worker and soldier termites on the device. The house remains termite-free.

Schedule Your Free Inspection
Complete the form below to schedule your no obligation inspection.