How Kingwood Residents Can Prepare Themselves For Fall Wildlife
10/10/2018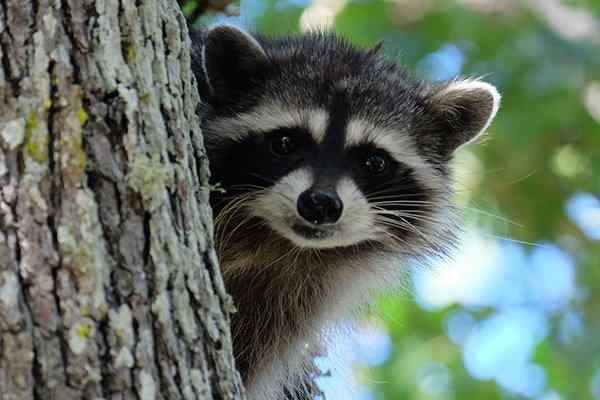 Once again, the summer months have passed and fall has arrived here in Kingwood, TX. That means no more blazing heat or annoying bugs in your face. Now you can start reaching for your fuzzy socks to keep your toes toasty in the brisk fall air. Halloween, the cooling weather, color-changing leaves—all these things are greatly celebrated and enjoyed by many people, but often people forget that fall is also the season for the peskiest home intruders.
With winter inching ever closer, wildlife infestations start occurring more and more. Why? Well, several wild critters are after food and shelter—making your home a target. As outside temperatures become less favorable, inside temperatures become more attractive (not to mention the fact that your home essentially provides free food as well as lodging). Squirrels, mice, rats, insects, and raccoons are all seeking shelter from the cooler weather that is racing towards us.
Even with the several other pest problems that arise with the fall weather, raccoons can pose the biggest threat to you and your home. These masked bandits, with the other wild things, are out scrounging around for a suitable place to spend the winter and create a nest to raise their cubs. Unlike other home invaders, raccoons don't damage your property over a long period of time, instead they are able to completely destroy your Kingwood home in a matter of 2 to 3 weeks by ripping up insolation, biting through major wiring, using their hands to tear open holes in your roofing, and filling your home with the smell of urine and feces.
Eight Easy Tips To Keep Wildlife Away From Your Kingwood Property
Wildlife can be a serious issue when it finds its way to your Kingwood property, whether that means causing property damage that increases your electrical bills or potentially spreading hazardous pathogens that create health risks. Either way, it's important to deter wildlife all the same.
If you'd rather not have a raccoon in your home and would like to reduce the chances that your home is a target, there are a few things you can do. Try these eight quick tips to keep wildlife away:
Use decoy animals like dogs, owls, and deer around your yard and on your home itself.

Decorate with mylar balloons and other shiny objects, hanging them from porches, trees, and back decks. You can also scatter wind chimes around your yard and in your garden.

Store garbage in secure bins that are never overflowing. Never leave your trash bins out when they are unsealed. If raccoons don't have an easily accessible food source, your home will no longer be as appealing.

Scale back all landscaping and harborage sites.

Fix leaky spigots and roofs while also avoiding the build-up of any condensation.

Bring in the assistance of a pest control specialist for year-round preventive maintenance and the removal of any active issues.

If you have a dog or cat that spends a lot of time outdoors, chances are you'll want to leave some food out for them. While this is fine during the day, if you leave pet food out overnight while raccoons are active, you are giving those raccoons a reason to live in or around your home.
Another tip to keep in mind is simply sealing off entry points that raccoons and other pests could come in through. This means entry points in attics, chimneys, and crawl spaces beneath your porch need to be identified and fixed as soon as possible.
As stated earlier, most pests—including raccoons—are searching for food and shelter. If you take those away from them, your home's appeal drops dramatically.
Wildlife invasions of any kind can be extremely aggravating and even dangerous if not dealt with properly. Several pests can transmit diseases, parasites, and bacteria to you when they contaminate your food and water sources. Some fall pests will even become aggressive when threatened, meaning you or other people in your home could be bitten or seriously injured. That's why the most important thing you can do when facing a wildlife pest problem is to call a pest control expert. At Modern Pest Control, our professionals have the experience necessary to keep your home safe from pest intruders. Give us a call today to learn more about our wildlife control services.