What Are My Termite Options In Houston?
7/18/2019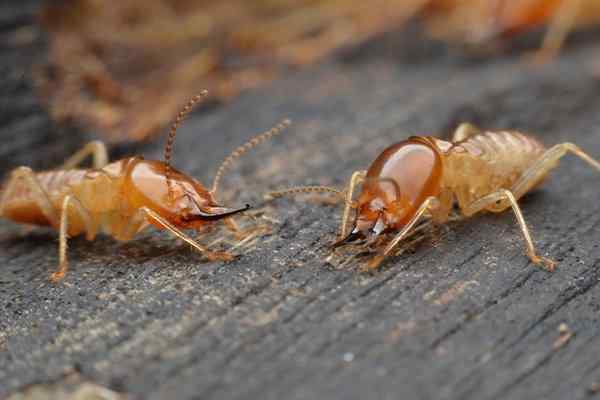 Waiting to deal with termites until after they infest your home is like waiting to get your car's oil changed until after your engine seizes. Prevention is a necessity when it comes to termites. You can save yourself from the headache of dealing with an infestation, and the astronomical cost involved, with termite baiting systems. While there are other ways to treat termites, baiting systems are often the most effective. Modern Pest Control is your best solution for termite defense in the Houston area.
Not Having Termite Protection
Termites are difficult to detect. That is until they've done so much damage that your doors start sagging, your floors begin to buckle, or you hear their activity inside your walls. At this point, you are looking at thousands of dollars' worth of damage that is likely not covered by homeowners' insurance. This is the risk you take as a Houston-area homeowner when you don't have a termite protection plan in place.
Preventing Termites
As a homeowner, one of the best things you can do to prevent termites is to have a professional termite protection plan in place.
Additionally, there are some steps you can take around your property to make your home less attractive to termites:
Eliminate rotting wood, downed trees, and excess yard debris.

Reduce moisture around your property by repairing drainage issues and clogged gutters.

Inspect your home regularly for cracks, holes in screens, and small openings around doors and windows.

Use a dehumidifier in basements and attics and check often for leaking pipes.
Different Ways To Treat For Termites
There are several methods available to treat and prevent termites. Liquid pesticides are one of the most common. This method injects your property, particularly around your foundation, with a chemical to create a barrier to keep termites out. Baiting stations are another method. Self-contained baiting stations are placed underground around your property. Termites are attracted to the bait and, as they eat it and carry it back to their colony, they die. The stations are monitored regularly by professional pest control technicians and are inaccessible to pets and children.
Choosing Professional Termite Control
The Sentricon® System with Always Active™ is your best bet for termite defense. At Modern Pest Control, we are certified installers of this baiting system style of termite control. Call us to start protecting your Houston-area home from the devastating outcome of a termite infestation.