Reliable Pest Control Services For Brookshire, TX Home & Business Owners
Brookshire is a small Texas town located a short distance from Houston. This tight-knit community provides its residents with all the beauty and tranquility of country living, but with easy access to big city entertainment, shopping, and other amenities. At Modern Pest Control, we want to help defend your peaceful country life by helping to protect your home or business from the pests that also live in this rural area of Texas. At Modern Pest Control our professionals know the pests, which are common in the Houston area, and know how to eliminate them by using the latest technology and modern pest control measures. When you need to protect your residential or commercial property from pests such as ants, spiders, termites, roaches, stinging insects, and more, our professionals will work with you to offer a highly effective, eco-friendly, and affordable solution. Give us a call today to learn more about our pest control programs, which were specifically developed to handle Texas pests!
Residential Pest Control In Brookshire, TX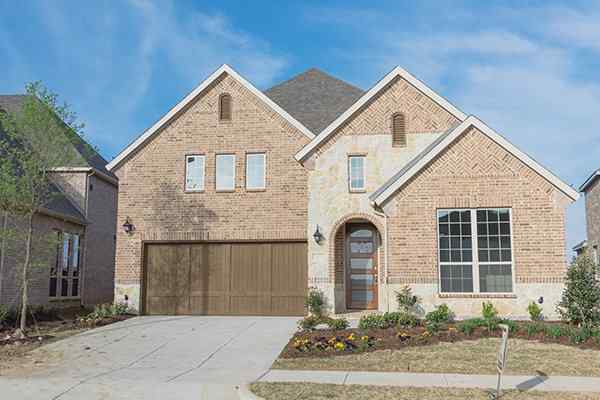 Putting into place a year-round pest control service is the best way to protect your home and family from the continuous stream of pests, which are looking at your property as the perfect place to eat, live, and breed. To provide a barrier of protection for your Brookshire home and keep pests away from your family, food, personal belongings, and structural elements, Modern Pest Control offers three different year-round home pest control services. Each can be tailored by our experienced professionals to meet your specific Brookshire property's exact needs.
Modern Plus Service: This service offers effective pest control services to protect homes and families from common pests.

Signature Service: This is our recommended service. It offers effective pest control services along with termite control to provide excellent protection for your home against common household invaders and wood-damaging termites.

Signature Plus Service: This service offers pest and termite control, plus the addition of seasonal mosquito control.
In addition to the above year-round pest control services, we also offer the following pest control services to protect your home from specific pests, which are often found invading Houston area properties: ant control, bee control, mosquito control, rodent control, wildlife control, and lawn-pest control.
Tips To Keep Rodents Out Of Your Brookshire, TX Home
Rodents do their best to stay out of view and away from people, but this isn't because they don't like us, it's actually quite the opposite. Rodents love people! They love our homes to live in, they love our food to eat, and they love our dripping faucets and hoses to drink from. Whether you live in the big city of Houston or a more rural town like Brookshire, one thing is certain, rodents are everywhere, whether you are seeing them or not. To keep rodents out of your Brookshire home, we suggest the following exclusion tips:
Inspect the exterior of your home and seal any spaces or gaps found in your foundation, siding, or roofline.

Do not keep doors and windows open for long periods of time.

Place door sweeps on all exterior doors.

Make sure your chimneys have tight-fitting caps.

Seal spaces around air conditioners, wires, cables, pipes, and other utilities that enter into your home.

Trim back overgrown trees and bushes away from the exterior of your home. Rodents use branches to gain easy access to your walls and roof area.
In addition to the above tips, putting into place rodent control services from the professionals at Modern Pest Control is a great way to eliminate and control rodents in and around your home. Through our targeted inspection, trapping, and exclusion services we can eliminate rodents and keep them from returning. To learn more about maintaining a rodent-free home, get in touch with us today at Modern Pest Control.
Commercial Pest Control In Brookshire, TX
At Modern Pest Control, we provide the services you need to protect your facility, customers, employees, and reputation from pests. We do what we do best to take care of all those pests--so you take care of your Brookshire business! We have experience in providing commercial pest control services to a variety of different industries including: property management, restaurants, multi-unit housing, hotels and commercial lodging, food-processing facilities, and more. We understand that every business requires different services, and we strive to meet the unique needs of each one. Choose Modern Pest Control to take care of your commercial facility's pest control needs, and receive the following benefits:
A visual inspection of your facility and grounds by one of our highly trained professionals.

The creation of a custom plan that is specific to your property and industry. This plan will successfully treat current pest problems as well as prevent future infestations.

The installation of pest monitoring devices.

We recommend addressing any sanitation issues or implementing physical alterations to help aid in pest-proofing the building.

Online access to your facility's pest control logs and records.
To learn more about protecting your business from pests, get in touch with the commercial pest professionals at Modern Pest Control today!
How Much Damage Can Termites Cause In Brookshire, TX?
Five billion. Five billion is not the number of termites found living across the world. The number five billion represents the dollar amount in damage termites cause each year across the country. To protect your home and hard-earned money from becoming part of that number, turn to Modern Pest Control and put into place a termite control plan to protect your Brookshire home from being invaded by wood-consuming termites. To begin protecting your home from termites one of our trained professionals will come to your property to complete a thorough inspection, noting any termite activity, including how the termites are entering and any conditions that may be attracting them to your property. Next, we will install the eco-friendly and highly effective Sentricon® System with Always Active™ to protect your home and property. This system works to get rid of current termite problems, then stays in place to offer long-term protection against future problems with these highly damaging pests. Don't leave it up to chance for your home to become a food source for termites. Instead, be proactive and protect your home, property, and finances by partnering with Modern Pest Control, and Sentricon® with Always Active™. Give us a call to learn more.
A Practical Guide To Ant Control For Your Brookshire Property
When you have an ant problem on your Brookshire property, these pests can become dangerous in both your home and yard. Unfortunately, the ants that invade your yard can induce painful stings, often leading to anaphylactic shock and other serious medical conditions. These resourceful ants also invade your home and spread dangerous bacteria throughout your kitchen, stored food, and meal preparation areas.
Since ants are large in number and are clever as they invade your yard or your home, it can be complicated to prevent ant problems on your own. The best way for you to do this is to reduce what attracts them to your property using the following methods:
Store food and trash properly

Limit moisture problems throughout the property

Clean regularly to avoid lose crumbs

Seal up cracks and crevices
For more tips on ant prevention or eradicating ant problems for good, partner with the pros at Modern Pest Control. Give us a call today to schedule an inspection with one of our residential pest control experts.
Things Brookshire Homeowners Should Know About Roaches
If you have roaches in your Brookshire home, you need to understand just how dangerous these pests are. You also need to understand just how frustrating they can be to deal with on your own. The local cockroaches have flexible outer shells so that they can squeeze their way into your home with ease. Once they are in, they will search through your home for poorly stored food or trash and any form of loose crumbs which can sustain them for weeks. Cockroaches will spread dangerous bacteria throughout your home, often leading to salmonella, E. coli, and more. Cockroaches will also emit a pathogen that can cause allergic reactions and even begin to turn your wallpaper yellow.
Since cockroaches are afraid of humans and light, they will hide within your walls, so you may never know just how serious your roach problem is without a professional inspection. There are, however, a few things you can do on your own to limit roach attraction to your property, such as:
Proper lawn maintenance

Cleaning regularly to avoid loose crumbs

Storing food and trash properly

Managing moisture problems throughout the property
Even though these methods can help prevent a dangerous roach infestation, nothing compares to guaranteed professional solutions. Give us a call today to schedule an inspection with one of our residential pest control experts.
What You Can Do About Fleas In Your Brookshire Yard
Your pets could be bringing flea eggs into your home and spreading them all over your yard. This could encourage a flea problem in your Brookshire yard, and it may endanger everyone in your family, including your pets. These invasive pests will hop onto your pets, lay eggs, and then hop back off. This can begin a robust infestation, often leading to harmful illnesses. While many people blame rats for the bubonic plague, fleas were actually the main cause, as these pests spread various dangerous bacteria everywhere they go.
Fleas get introduced to your yard by hitching a ride on wildlife such as rodents, deer, and more. That's why the following wildlife production methods can be effective in protecting yourself from fleas:
Moisture management practices

Storing outdoor trash properly
Apart from these methods, it's important to have your pets medicated and partner with a professional to eradicate an existing flea problem. Give us a call at Modern Pest Control to schedule an inspection with one of our residential pest control experts.
Problems Spiders Cause In Brookshire Businesses And Commercial Properties
Even though most spiders cannot transfer their venom to humans and do not pose a health threat, spider problems on your commercial properties can still cause various issues. From creating an uncomfortable environment to filling your business facility with unsightly cobwebs and increasing your chances of a failed health inspection, invasive spiders can hurt your business in various ways. Plus, anytime a customer witnesses a spider or even a cobweb on your facility, the news could travel fast.
Spiders are attracted to your commercial properties because of the pest prey that they are hunting. If you can reduce pest activity on your property, you will limit spider attraction to your facility. Here are a few ways you can do this on your own:
Maintain the lawn properly
Store food and trash securely
Control moisture problems throughout the property
Clean regularly to avoid loose crumbs
Partner with the professionals at Modern Pest Control
When protecting your hard work and your investment, don't waste your time on anything other than professional assurances. Give us a call today at Modern Pest Control to schedule an inspection with one of our commercial pest control experts.
Bee Control: A Guide For Brookshire Homeowners
The city of Brookshire, Texas, was incorporated in 1946 with all the characteristics of a small town and farming community. With the westward sprawl of the greater Houston area, Brookshire is set for even more growth. Because of the city's long history of farming and ranching, we have also understood bees' economic importance in our area. You might be asking, "Why are bees important?" The honey bee is an eco-important stinging insect that offers many essential benefits to our environment. Honey bees are vital pollinators for approximately 250,000 species of flowering plants. Additionally, the commercial production of more than 90 crops relies on pollination, including:
Almonds
Apples
Broccoli
Cranberries
Pumpkins
Squash
For the best bee pest control near you, contact Modern Pest Control. Our team of experts knows how to get rid of bees and works with local beekeepers to safely remove and transport them to their facilities whenever possible. In addition, we also remove beehives and honeycomb from your structure and clean up as much residue as possible. For more information about how to control bees in your yard or home, contact us today.
The Best Lawn Control Tips For Properties In Brookshire
Caring for your front lawn is a great feeling, but it can be stressful and tedious if you're unsure where to begin. Modern Pest Control offers lawn care tips to help you get started.
Fix the underlying issues: Look for bare or damaged patches in your lawn and repair them using professional-grade fertilizer and mulch.
Learn the right time to seed your lawn: Knowing the types of grasses in your yard and planning your seeding to correspond with seasonal growth is an effective way to promote a beautiful, healthy lawn.
Practice proper mowing and watering: Lawn grass grows best when watered deeply and less frequently; water your lawn as needed and mow based on the growth rather than the day of the week.
Take care of weeds growing in your lawn: Immediately tackle weeds to prevent them from absorbing the necessary nutrients for your lawn's growth.
Modern Pest Control can help you with expert lawn care solutions. We offer lawn pest control to remove aphids, chinch bugs, grubs, scale, and more. Additionally, our technicians are trained to recognize early signs of brown patch and other turf diseases. For more information or to schedule a free inspection, don't hesitate to get in touch with Modern Pest Control today!
Is The Wildlife In Brookshire Dangerous?
Wild animals may be pleasant to admire from a distance, but when wildlife make their way onto your property, the dangers they pose can not be overstated. Wildlife are unpredictable and often behave aggressively when frightened or provoked. Not only can you suffer severe wounds from wild animals, but their bites can spread deadly bacteria or diseases. Professional wildlife removal is the safest and most reliable method for eliminating the threat of wild animals near your home.
Modern Pest Control offers expert wildlife control in Brookshire, Texas. We believe in humane wildlife trapping and exclusion services to completely protect your family and home. Call Modern Pest Today for local wildlife removal you can count on.
A Guide To Effective Mosquito Control For Your Brookshire Property
If you've spent any time outdoors in Brookshire, you've no doubt come into contact with mosquitoes. These flying pests can be quite a nuisance, and while most of these creatures are harmless at best, some are far more dangerous than others. Mosquitoes in our area are known to spread the following diseases:
Chikungunya
Dengue
Encephalitis
Malaria
West Nile virus
Yellow fever
Zika virus
With such a lengthy list of potential illnesses, you will want to avoid mosquito bites at all costs. Modern Pest Control offers effective services to get rid of mosquitoes and protect your family from their bites. Our services will keep mosquitoes out of your yard and away from your house. Call today to learn more and request a free inspection.

Schedule Your Free Inspection
Complete the form below to schedule your no obligation inspection.