Reliable Pest Control Services For Brookshire, TX Home & Business Owners
Brookshire is a small Texas town located a short distance from Houston. This tight-knit community provides its residents with all the beauty and tranquility of country living, but with easy access to big city entertainment, shopping, and other amenities. At Modern Pest Control, we want to help defend your peaceful country life by helping to protect your home or business from the pests that also live in this rural area of Texas. At Modern Pest Control our professionals know the pests, which are common in the Houston area, and know how to eliminate them by using the latest technology and modern pest control measures. When you need to protect your residential or commercial property from pests such as ants, spiders, termites, roaches, stinging insects, and more, our professionals will work with you to offer a highly effective, eco-friendly, and affordable solution. Give us a call today to learn more about our pest control programs, which were specifically developed to handle Texas pests!
Residential Pest Control In Brookshire, TX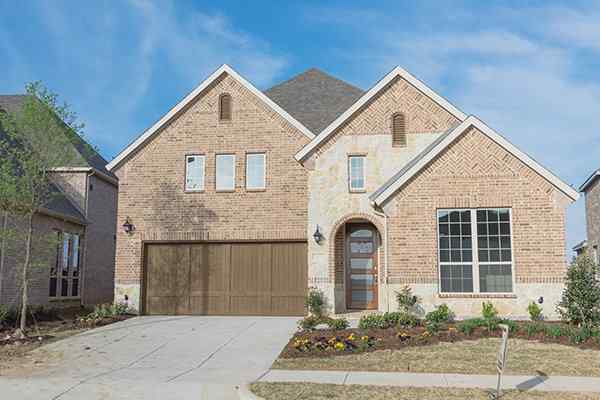 Putting into place a year-round pest control service is the best way to protect your home and family from the continuous stream of pests, which are looking at your property as the perfect place to eat, live, and breed. To provide a barrier of protection for your Brookshire home and keep pests away from your family, food, personal belongings, and structural elements, Modern Pest Control offers three different year-round home pest control services. Each can be tailored by our experienced professionals to meet your specific Brookshire property's exact needs.
Modern Plus Service: This service offers effective pest control services to protect homes and families from common pests.

Signature Service: This is our recommended service. It offers effective pest control services along with termite control to provide excellent protection for your home against common household invaders and wood-damaging termites.

Signature Plus Service: This service offers pest and termite control, plus the addition of seasonal mosquito control.
In addition to the above year-round pest control services, we also offer the following pest control services to protect your home from specific pests, which are often found invading Houston area properties: ant control, bee control, mosquito control, rodent control, wildlife control, and lawn-pest control.
Tips To Keep Rodents Out Of Your Brookshire, TX Home
Rodents do their best to stay out of view and away from people, but this isn't because they don't like us, it's actually quite the opposite. Rodents love people! They love our homes to live in, they love our food to eat, and they love our dripping faucets and hoses to drink from. Whether you live in the big city of Houston or a more rural town like Brookshire, one thing is certain, rodents are everywhere, whether you are seeing them or not. To keep rodents out of your Brookshire home, we suggest the following exclusion tips:
Inspect the exterior of your home and seal any spaces or gaps found in your foundation, siding, or roofline.

Do not keep doors and windows open for long periods of time.

Place door sweeps on all exterior doors.

Make sure your chimneys have tight-fitting caps.

Seal spaces around air conditioners, wires, cables, pipes, and other utilities that enter into your home.

Trim back overgrown trees and bushes away from the exterior of your home. Rodents use branches to gain easy access to your walls and roof area.
In addition to the above tips, putting into place rodent control services from the professionals at Modern Pest Control is a great way to eliminate and control rodents in and around your home. Through our targeted inspection, trapping, and exclusion services we can eliminate rodents and keep them from returning. To learn more about maintaining a rodent-free home, get in touch with us today at Modern Pest Control.
Commercial Pest Control In Brookshire, TX
At Modern Pest Control, we provide the services you need to protect your facility, customers, employees, and reputation from pests. We do what we do best to take care of all those pests--so you take care of your Brookshire business! We have experience in providing commercial pest control services to a variety of different industries including: property management, restaurants, multi-unit housing, hotels and commercial lodging, food-processing facilities, and more. We understand that every business requires different services, and we strive to meet the unique needs of each one. Choose Modern Pest Control to take care of your commercial facility's pest control needs, and receive the following benefits:
A visual inspection of your facility and grounds by one of our highly trained professionals.

The creation of a custom plan that is specific to your property and industry. This plan will successfully treat current pest problems as well as prevent future infestations.

The installation of pest monitoring devices.

We recommend addressing any sanitation issues or implementing physical alterations to help aid in pest-proofing the building.

Online access to your facility's pest control logs and records.
To learn more about protecting your business from pests, get in touch with the commercial pest professionals at Modern Pest Control today!
How Much Damage Can Termites Cause In Brookshire, TX?
Five billion. Five billion is not the number of termites found living across the world. The number five billion represents the dollar amount in damage termites cause each year across the country. To protect your home and hard-earned money from becoming part of that number, turn to Modern Pest Control and put into place a termite control plan to protect your Brookshire home from being invaded by wood-consuming termites. To begin protecting your home from termites one of our trained professionals will come to your property to complete a thorough inspection, noting any termite activity, including how the termites are entering and any conditions that may be attracting them to your property. Next, we will install the eco-friendly and highly effective Sentricon® System with Always Active™ to protect your home and property. This system works to get rid of current termite problems, then stays in place to offer long-term protection against future problems with these highly damaging pests. Don't leave it up to chance for your home to become a food source for termites. Instead, be proactive and protect your home, property, and finances by partnering with Modern Pest Control, and Sentricon® with Always Active™. Give us a call to learn more.

Schedule Your Free Inspection
Complete the form below to schedule your no obligation inspection.