Reliable Pest Control Services For Cinco Ranch, TX Home & Business Owners
Cinco Ranch is a planned residential community, located in Katy, Texas. This family-friendly community is warm, welcoming, and a wonderful place to call home. To help keep Cinco Ranch a great place to call home, Modern Pest Control offers effective and affordable pest control services. Keep insects, rodents, and more out of your Cinco Ranch home and business by implementing one of our pest solutions. Modern Pest Control has a deep understanding of the pests that are commonly found in Texas, and we know how to eliminate them using the latest technology and innovative pest control measures. Contact Modern Pest Control to learn more about putting a comprehensive pest control service in place to protect your home, family, and business from pests.
Residential Pest Control In Cinco Ranch, TX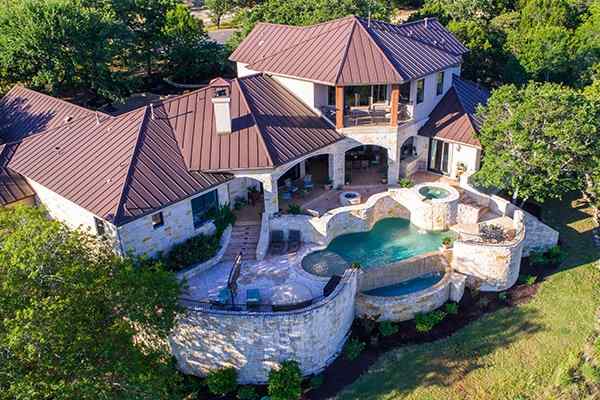 Modern Pest Control offers modern and comprehensive pest control solutions, providing the services needed to resolve any residential pest problem.

To guard residential properties against pests we offer the choice of three guaranteed, year-round service options:
Modern Plus Service offers protection against common household pests.

Signature Service provides protection against common household pests and termite control.

Signature Plus Service covers protection against common household pests, termite control, and seasonal mosquito control.
To learn more about our residential pest control services, contact Modern Pest Control. Discover which service is the perfect fit for your home and family!
Are Mosquitoes In Cinco Ranch, TX Dangerous?
Mosquitoes found living throughout Cinco Ranch can pose a danger to both people and pets. They are responsible for spreading serious diseases to people including:
Zika virus

West Nile virus

Encephalitis

They also transmit the potentially life-threatening parasitic canine heartworm to dogs.
To protect your family and pets from mosquitoes, implement a seasonal (April through October) mosquito control solution from Modern Pest Control. Our professionals control mosquito populations during monthly service visits using the latest products and technology. Our methods reduce adult mosquito populations and stop mosquito larvae from hatching into new biting adults. To learn more about our mosquito control solutions, including the option of year-round control through the Mistaway System, contact Modern Pest Control.
Commercial Pest Control In Cinco Ranch, TX
Modern Pest Control's commercial pest control services provide our customers with the following:
Licensed pest control technicians who will perform a visual inspection of your business's facility and grounds.

The design of a pest treatment and prevention plan specific to your business.

Access to your company's online pest control logs and records 24 hours a day, 7 days a week, always keeping you up-to-date with what is happening inside your facility.

Development of a long-term treatment strategy to protect your business from pests.
Serving Houston, Katy, Cypress, and Sugar Land in Texas, Modern Pest Control uses the latest and most advanced methods to resolve commercial pest problems. By partnering with us, pests won't be a problem inside your commercial property again. Call us to learn more about our commercial pest control services, or to request a free inspection of your facility.
Protect Your Cinco Ranch, TX Property From Termites
Protect your Cinco Ranch property from wood-eating termites by:
Repairing leaky pipes or faucets in and around your home.

Trimming tree branches and overgrown vegetation away from your home so the sun can dry out the soil around your home's perimeter.

Repairing broken or clogged gutters.

Sealing cracks in the foundation of your home.

Limiting soil-to-wood contact around your home and wooden structures (wooden playsets, sheds, fences) that are on your property.

Removing fallen trees, wooden tree stumps, and piles of unused wood from your property.

Putting into place a professional termite control service from Modern Pest Control.
Modern Pest Control provides effective termite control services to completely eliminate termites from Cinco Ranch properties. We begin with an inspection, and then install the Sentricon® System with Always Active™. Sentricon® with Always Active™ works in an eco-friendly manner to eliminate current termite problems and to prevent future termite issues. To learn more about working together to protect your home from invasive, wood-eating termites, call Modern Pest Control.

Schedule Your Free Inspection
Complete the form below to schedule your no obligation inspection.