Reliable Pest Control Services For Cinco Ranch, TX Home & Business Owners
Cinco Ranch is a planned residential community, located in Katy, Texas. This family-friendly community is warm, welcoming, and a wonderful place to call home. To help keep Cinco Ranch a great place to call home, Modern Pest Control offers effective and affordable pest control services. Keep insects, rodents, and more out of your Cinco Ranch home and business by implementing one of our pest solutions. Modern Pest Control has a deep understanding of the pests that are commonly found in Texas, and we know how to eliminate them using the latest technology and innovative pest control measures. Contact Modern Pest Control to learn more about putting a comprehensive pest control service in place to protect your home, family, and business from pests.
Residential Pest Control In Cinco Ranch, TX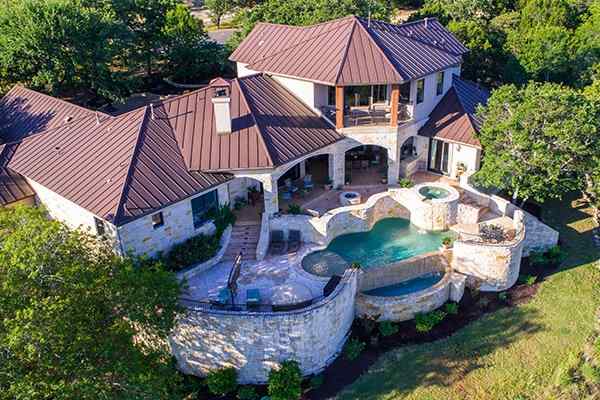 Modern Pest Control offers modern and comprehensive pest control solutions, providing the services needed to resolve any residential pest problem.

To guard residential properties against pests we offer the choice of three guaranteed, year-round service options:
Modern Plus Service offers protection against common household pests.

Signature Service provides protection against common household pests and termite control.

Signature Plus Service covers protection against common household pests, termite control, and seasonal mosquito control.
To learn more about our residential pest control services, contact Modern Pest Control. Discover which service is the perfect fit for your home and family!
Are Mosquitoes In Cinco Ranch, TX Dangerous?
Mosquitoes found living throughout Cinco Ranch can pose a danger to both people and pets. They are responsible for spreading serious diseases to people including:
Zika virus

West Nile virus

Encephalitis

They also transmit the potentially life-threatening parasitic canine heartworm to dogs.
To protect your family and pets from mosquitoes, implement a seasonal (April through October) mosquito control solution from Modern Pest Control. Our professionals control mosquito populations during monthly service visits using the latest products and technology. Our methods reduce adult mosquito populations and stop mosquito larvae from hatching into new biting adults. To learn more about our mosquito control solutions, including the option of year-round control through the Mistaway System, contact Modern Pest Control.
Commercial Pest Control In Cinco Ranch, TX
Modern Pest Control's commercial pest control services provide our customers with the following:
Licensed pest control technicians who will perform a visual inspection of your business's facility and grounds.

The design of a pest treatment and prevention plan specific to your business.

Access to your company's online pest control logs and records 24 hours a day, 7 days a week, always keeping you up-to-date with what is happening inside your facility.

Development of a long-term treatment strategy to protect your business from pests.
Serving Houston, Katy, Cypress, and Sugar Land in Texas, Modern Pest Control uses the latest and most advanced methods to resolve commercial pest problems. By partnering with us, pests won't be a problem inside your commercial property again. Call us to learn more about our commercial pest control services, or to request a free inspection of your facility.
Protect Your Cinco Ranch, TX Property From Termites
Protect your Cinco Ranch property from wood-eating termites by:
Repairing leaky pipes or faucets in and around your home.
Trimming tree branches and overgrown vegetation away from your home so the sun can dry out the soil around your home's perimeter.
Repairing broken or clogged gutters.
Sealing cracks in the foundation of your home.
Limiting soil-to-wood contact around your home and wooden structures (wooden playsets, sheds, fences) that are on your property.
Removing fallen trees, wooden tree stumps, and piles of unused wood from your property.
Putting into place a professional termite control service from Modern Pest Control.
Modern Pest Control provides effective termite control services to completely eliminate termites from Cinco Ranch properties. We begin with an inspection, and then install the Sentricon® System with Always Active™. Sentricon® with Always Active™ works in an eco-friendly manner to eliminate current termite problems and to prevent future termite issues. To learn more about working together to protect your home from invasive, wood-eating termites, call Modern Pest Control.
Are Earwigs Found In Cinco Ranch Dangerous?
If you own a home in the Cinco Ranch area, you'll probably need to deal with earwigs. These slender, black pests are incredibly invasive, and you can identify them by the sharp pincers protruding from their heads. According to the old wives tale, earwigs would burrow into people's brains through their ear canals using these pincers.
Fortunately, this is just the stuff of legends. Earwigs do not actually present a health threat to you or your family members. They do, however, pose a threat to your young vegetation in the yard. As they invade your yard and home in large numbers, they will find any moist soil to search for decaying matter or vegetation that they can eat.
Earwigs can be a frustrating nuisance in your home, marching into your home and hiding within your walls, avoiding detection until popping up when it's least convenient. That's why we recommend professional solutions to treat your earwig problems in Cinco Ranch. Give our Modern Pest Control professional pest consultants a call today.
What You Can Do When Fleas Get In Your Cinco Ranch Home
Fleas may be some of the smallest pests that will find their way into your Cinco Ranch home, but these pests can actually pose a danger to your family. Fleas are well-known carriers of bacteria, so they will often lead to harmful illnesses and diseases if they inhabit your home. Whether you have pets or not, fleas will get introduced to your yard because of invasive wildlife like rodents and deer.
Fleas will hop onto your pets and lay eggs before jumping back off. So even if the fleas do not make it into your home, their eggs will. When your pets shake the eggs off into the carpet, a dangerous infestation will begin. That's why it's important not to put your trust in do-it-yourself (DIY) methods like vacuuming your carpet and furniture. There will always be eggs remaining that the vacuum did not get, so we recommend partnering with the professionals to eradicate flea problems. Give us a call today at Modern Pest Control to schedule an inspection with one of our residential pest control experts.
Five Signs Your Cinco Ranch Property Has A Rodent Problem
Do you have rodent problems on your Cinco Ranch property? These pests can be hazardous and destructive around your property, so recognizing the signs can help you get the proper preventative care that you need. The typical signs of rodent infestation may include:
Chewed up items in the attic or basement areas
Roof damage or damage to the side of your home
Rodent droppings in the corner of your low traffic areas
Scurrying noises above your head or in the walls
Noticing any live rodents around the property inside or outside
If you notice signs of rodents, it's important to keep in mind that rodents will reproduce rapidly within your home. Your store-bought solutions typically won't be able to keep pace. That's why you should call Modern Pest Control at the first sign of rodents. Reach out today to schedule an inspection with one of our residential pest control experts and get started with our rodent control services.
Why Cinco Ranch Residents Should Lookout For Spiders
If you have spiders on your Cinco Ranch property, it may not necessarily mean a health threat to your family. Only the black widow spider and the brown recluse spider are dangerous to humans. Even though these spiders can be rare, they could still wind up on your property and put your family at risk. These spiders hang out in the low traffic areas of your home and yard, awaiting their next meal to crawl by and get trapped in their webs. That's why it's smart to wear gloves when working in the yard, reaching in between clutter in your garage or basement, or working in the attic.
Aside from the brown recluse spider and the black widow spider, there could be various invasive spiders throughout your property that create unsightly webs and contribute to an uncomfortable environment within your home. Even though there is no health threat, the presence of spiders could indicate that you have severe pest problems on your property. Spiders will only invade your home and yard if they feel as if it is a fertile hunting ground, so reducing pest activity on your property can limit spider attraction to your home.
Instead of wasting your time on DIY pest control methods and store-bought sprays, why not partner with professionals who have over six decades of experience in the industry and area? At Modern Pest Control, we have everything we need to eradicate spiders from your property with QualityPro rated services. Give us a call today to schedule an inspection with one of our residential pest control experts.
Seven Ant Control Tips For Cinco Ranch Property Owners
A recent ranking has named the Cinco Ranch neighborhood among the top 10 places in the Greater Houston area. This is partly due to its parks, ranging from neighborhood pocket parks to major neighborhood recreation centers such as swimming pools and tennis courts. Unfortunately, the abundance of outdoor recreational areas makes it the perfect habitat for ants. Ants are drawn to places where they can easily find food, water, or shelter, making homes in Cinco Ranch ideal for infestations. To keep them away, here are seven practical tips for ant control:
Block entry points leading into your home.
Clean up food debris from floors and counter surfaces.
Eliminate sources of food and water.
Keep ripe fruits stored in the refrigerator.
Pick up pet food bowls after use.
Regularly remove trash from your home and cover garbage cans with tight-fitting lids.
Store food in airtight containers.
Modern Pest Control offers the best pest control for ants in Cinco Ranch. We know how to keep ants away for good using the latest and most advanced methods available. Call today to learn more about ant control in Cinco Ranch.
Tips To Avoid Bees In Cinco Ranch
Bees are essential to a thriving ecosystem, but they can also be problematic for many people. Bees can behave aggressively when provoked or threatened, inflicting painful and potentially dangerous stings on their victims. Here are some quick and reliable ways you can avoid bee stings near your home:
Carefully pick up outdoor objects where bees may be hiding.
Never slap at a bee and remain still when bees are nearby.
Wear long clothing to deter bees from stinging.
Modern Pest Control knows how to get rid of bumble bees near your home, and we offer the best bee pest control near you. If a beehive is discovered in addition to bees, Modern will remove the honeycomb and clean up as much residue as possible. If you're wondering how to control bees and wasps on your Cinco Ranch property, reach out today and schedule a free inspection.
The Benefits Of Year-Round Professional Lawn Care In Cinco Ranch
Keeping your lawn and yard healthy means much more than keeping up appearances, and reliable lawn care is a service that often goes unappreciated. The benefits of maintaining a healthy lawn can not be overstated. A well-kept yard will vastly improve the exterior appeal of any property. Furthermore, regular lawn care allows for the healthy growth of grass, flowers, and other plants in your yard.
If you're tired of pests, weeds, and diseases damaging your Cinco Ranch yard, Modern Pest Control can help. We offer curative and preventative treatments to keep pests away from your landscaping and out of your life. Our proven, nine-step lawn care program is tailored to your property's unique needs. Reach out today to learn more about the benefits of professional lawn care and other services provided by Modern pest Control.
What You Should Do About Bird Problems Around Cinco Ranch Businesses
Pigeons perched around your Cinco Ranch business are a fairly common sight. You might think tossing that handful of crumbs is a great idea, but attracting pigeons to your property is never advised. Pest birds in Cinco Ranch create some huge problems when they gather in large numbers. Their droppings are not only unsightly, but they also cause several diseases and create slip hazards.
When you notice pigeons coming around, contact Modern Pest Control immediately for professional bird control. We promise to offer the best bird pest control near you by utilizing humane exclusion and deterrent methods. Our service covers pigeons, starlings, swallows, and other common nuisance birds in the greater Houston area. Call Modern Pest Control today to get started with bird control solutions for your Cinco Ranch property.

Schedule Your Free Inspection
Complete the form below to schedule your no obligation inspection.