Reliable Pest Control Services For Sugar Land, TX Home & Business Owners
Originally founded as a sugar plantation, the sweet city of Sugar Land has become a thriving, family-friendly community that is not only home to charming residential neighborhoods but also to many thriving businesses and industries.
Our professionals at Modern Pest Control value the cleanliness and comfort that comes with living in Sugar Land. If you find your home plagued by insects or pests, call us today. We are proud to be a top exterminator in Sugar Land and the surrounding Houston Metropolitan Area.
We use industry-leading methods and advanced technologies to eliminate and prevent pest invasions. By partnering with our group of Sugar Land Exterminators, you can rest assured that your property's pest problems will be eliminated as quickly as possible. To learn more about our quality, affordable residential or commercial pest control services, get in touch with us today!
Residential Pest Control In Sugar Land, TX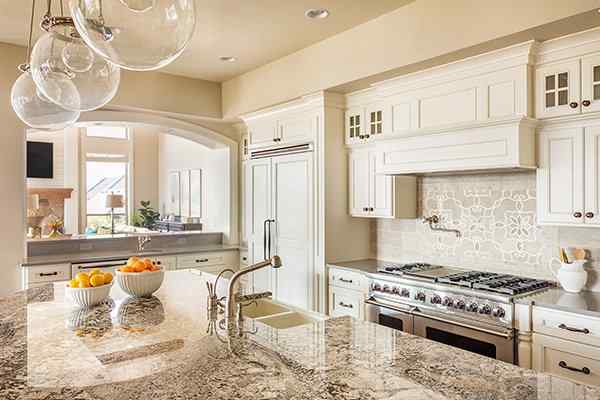 If you're looking for a Sugar Land pest control company to protect your home, our professionals at Modern Pest Control are here to help. A few ants in the kitchen, a couple of spiders in the closet, or a mouse living in your attic are likely indicative of a larger pest problem lurking somewhere inside or near your home.
Pests can also cause a variety of problems for you and your family including contaminating food with their excrement and saliva, spreading disease, destroying your personal property, and damaging the structure of your home.
As experienced exterminators in Sugar Land, our professionals at Modern Pest Control will locate, eliminate, and prevent pest problems in and around your home.
We offer three convenient and affordable options for year-round residential pest control service:
Modern Plus Service - Effective pest control services through quarterly pest visits.

Signature Service - Effective pest control services through quarterly pest visits along with the benefits of implementing termite control and colony elimination.

Signature Plus Service - Effective pest control services through quarterly visits, termite control, and seasonal mosquito reduction.
For advice about which service is the best fit for your home and your budget, contact us today and speak with one of our experienced and friendly experts!
Commercial Pest Control Solutions In Sugar Land, TX
The best way to protect your Sugar Land business from the negative impact of pests is to partner with a pest control provider that has the experience and professionalism to get the job done right. The service team at Modern Pest Control can give you the support you need. With professional inspections, routine treatments, physical alterations, ongoing monitoring of pest pressures, digital data collection, and more, our licensed and fully-certified pest professionals will make sure your business has what it needs to prevent pest problems in the greater Houston metropolitan area.
We also provide online access to all the data we collect, so you always know what is going on with your commercial pest control service. Get your protection in place. Let our professionals develop a modern, customized solution to manage a pest control plan that meets all regulatory standards for your industry. Reach out to us today for a consultation.
Most Common Spiders In Sugar Land, TX
Spiders are common invaders of homes and other buildings in Sugar Land, TX. Some of the common spiders found living in our area include:
Ground spiders

Jumping spiders

Wolf spiders

Orb Weaver spiders

Crab spiders
Though these spiders may make you squeamish, the good news is that they are nuisance pests and will not pose any health threats to humans. However, spiders, like other insects or vermin, will still make your way into your Sugar Land home searching for food, water, or safe shelter.
To keep spiders out of your Texas home, consider the following spider prevention tips:
Remove dense or overgrown vegetation from the exterior of your home. Spiders love to hide in plant overgrowth and will use their branches to gain easy access to the outside of your home.

Place woodpiles a distance away from the outside of your home and make sure to remove piles of construction materials and organic debris that spiders hide in.

Prevent spiders from being able to enter your home by sealing all cracks and crevices in your foundation, placing covers over all vents, fixing damaged weatherstripping and door sweeps, repairing damaged screens, and covering gaps around screen frames.

Put a year-round pest control service into place to eliminate insects that may be attracting spiders to your home.
To learn more about how we can help prevent problems with common Texas spiders give us a call. Our dedicated exterminators in Sugar Land are here to help.
Protect Your Sugar Land, TX Property From Termites
Termites are responsible for causing billions of dollars worth of damage to properties all across the country each year. They are an invasive pest that, once they find their way into your home, require professional services to eliminate them. Be proactive against termites and protect your Sugar Land property from wood-destroying termites by allowing Modern's termite control experts to inspect your property and install the Presidential Green Chemistry Award-Winning Sentricon® System with Always Active™. Sentricon®.
This termite extermination system works to eliminate any size termite infestation and it starts working as soon as the bait stations are placed around your property and filled with Recruit HD bait, which is highly attractive to termites. Even after the initial infestation is eliminated, Sentricon® with Always Active™ remains in place on your property to monitor for future activity and prevent future infestations—along with any damage that can occur from an infestation.
Give us a call to learn more about our superior termite control solutions that will serve all of your Sugar Land termite extermination needs. Begin protecting your property, and your bank account, from termites today!

Schedule Your Free Inspection
Complete the form below to schedule your no obligation inspection.