Reliable Pest Control Services For Sugar Land, TX Home & Business Owners
Originally founded as a sugar plantation, the sweet city of Sugar Land has become a thriving, family-friendly community that is not only home to charming residential neighborhoods but also to many thriving businesses and industries.
Our professionals at Modern Pest Control value the cleanliness and comfort that comes with living in Sugar Land. If you find your home plagued by insects or pests, call us today. We are proud to be a top exterminator in Sugar Land and the surrounding Houston Metropolitan Area.
We use industry-leading methods and advanced technologies to eliminate and prevent pest invasions. By partnering with our group of Sugar Land Exterminators, you can rest assured that your property's pest problems will be eliminated as quickly as possible. To learn more about our quality, affordable residential or commercial pest control services, get in touch with us today!
Residential Pest Control In Sugar Land, TX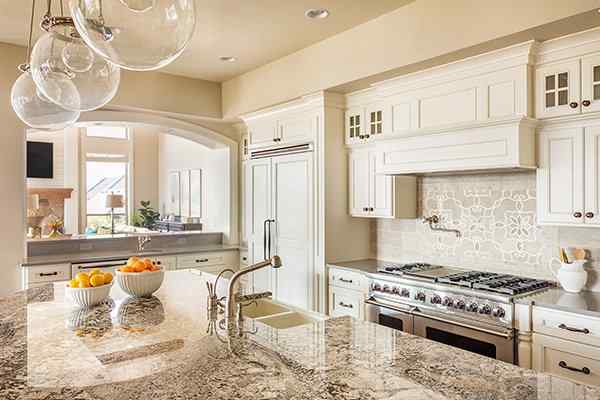 If you're looking for a Sugar Land pest control company to protect your home, our professionals at Modern Pest Control are here to help. A few ants in the kitchen, a couple of spiders in the closet, or a mouse living in your attic are likely indicative of a larger pest problem lurking somewhere inside or near your home.
Pests can also cause a variety of problems for you and your family including contaminating food with their excrement and saliva, spreading disease, destroying your personal property, and damaging the structure of your home.
As experienced exterminators in Sugar Land, our professionals at Modern Pest Control will locate, eliminate, and prevent pest problems in and around your home.
We offer three convenient and affordable options for year-round residential pest control service:
Modern Plus Service - Effective pest control services through quarterly pest visits.

Signature Service - Effective pest control services through quarterly pest visits along with the benefits of implementing termite control and colony elimination.

Signature Plus Service - Effective pest control services through quarterly visits, termite control, and seasonal mosquito reduction.
For advice about which service is the best fit for your home and your budget, contact us today and speak with one of our experienced and friendly experts!
Commercial Pest Control Solutions In Sugar Land, TX
The best way to protect your Sugar Land business from the negative impact of pests is to partner with a pest control provider that has the experience and professionalism to get the job done right. The service team at Modern Pest Control can give you the support you need. With professional inspections, routine treatments, physical alterations, ongoing monitoring of pest pressures, digital data collection, and more, our licensed and fully-certified pest professionals will make sure your business has what it needs to prevent pest problems in the greater Houston metropolitan area.
We also provide online access to all the data we collect, so you always know what is going on with your commercial pest control service. Get your protection in place. Let our professionals develop a modern, customized solution to manage a pest control plan that meets all regulatory standards for your industry. Reach out to us today for a consultation.
Most Common Spiders In Sugar Land, TX
Spiders are common invaders of homes and other buildings in Sugar Land, TX. Some of the common spiders found living in our area include:
Ground spiders

Jumping spiders

Wolf spiders

Orb Weaver spiders

Crab spiders
Though these spiders may make you squeamish, the good news is that they are nuisance pests and will not pose any health threats to humans. However, spiders, like other insects or vermin, will still make your way into your Sugar Land home searching for food, water, or safe shelter.
To keep spiders out of your Texas home, consider the following spider prevention tips:
Remove dense or overgrown vegetation from the exterior of your home. Spiders love to hide in plant overgrowth and will use their branches to gain easy access to the outside of your home.

Place woodpiles a distance away from the outside of your home and make sure to remove piles of construction materials and organic debris that spiders hide in.

Prevent spiders from being able to enter your home by sealing all cracks and crevices in your foundation, placing covers over all vents, fixing damaged weatherstripping and door sweeps, repairing damaged screens, and covering gaps around screen frames.

Put a year-round pest control service into place to eliminate insects that may be attracting spiders to your home.
To learn more about how we can help prevent problems with common Texas spiders give us a call. Our dedicated exterminators in Sugar Land are here to help.
Protect Your Sugar Land, TX Property From Termites
Termites are responsible for causing billions of dollars worth of damage to properties all across the country each year. They are an invasive pest that, once they find their way into your home, require professional services to eliminate them. Be proactive against termites and protect your Sugar Land property from wood-destroying termites by allowing Modern's termite control experts to inspect your property and install the Presidential Green Chemistry Award-Winning Sentricon® System with Always Active™. Sentricon®.
This termite extermination system works to eliminate any size termite infestation and it starts working as soon as the bait stations are placed around your property and filled with Recruit HD bait, which is highly attractive to termites. Even after the initial infestation is eliminated, Sentricon® with Always Active™ remains in place on your property to monitor for future activity and prevent future infestations—along with any damage that can occur from an infestation.
Give us a call to learn more about our superior termite control solutions that will serve all of your Sugar Land termite extermination needs. Begin protecting your property, and your bank account, from termites today!
Expert Advice On Total Flea Control For Your Sugar Land Home
The flea is of the most challenging pests to eliminate, so it is vital to seek professional help if you are dealing with a flea infestation.
Here are some things to know about controlling fleas in your home:
Wash bedding frequently: Start by washing all the bedding, including pet bedding! Regularly wash these items with hot water and soap to kill any flea eggs.

Vacuum often: Another way to destroy flea eggs is to vacuum and sweep frequently. Cleaning floors will remove the eggs and larvae that have hatched, making it harder for a flea infestation to take hold in your home.

Proper veterinarian care: Because pets are an easy target for fleas, one way to avoid an infestation is to take your pets to the vet. Your vet will help you determine the best products to treat your pet with, making them less susceptible to picking up fleas.
If you are struggling with these obnoxious pests, give the experts at Modern Pest Control a call! We have been helping Sugar Land residents exterminate flea infestations since 1952, and our technicians are fully licensed and trained to quickly and efficiently remove these pests from your home.
Are Fruit Flies A Threat In Your Sugar Land Home?
There are several types of flies here in Sugar Land, but your home could especially be at risk of a fruit fly infestation if you have any of the following environments:
Humid areas: Places like your kitchen and bathroom are especially appealing to fruit flies as they typically thrive in these environments.

Rotting fruits: No surprise, the fruit fly is attracted to the scent of rotting and fermenting fruits. Your kitchen may be at risk of a fruit fly infestation if you have overripe fruits in your refrigerator or trash can.

Drains: While several types of flies are attracted to drains, fruit flies are also notorious for flocking to kitchen and bathroom sinks and are likely to be found here.
If you are dealing with a fruit fly infestation, you are probably highly annoyed. Fruit flies are obnoxious and difficult to kill. That's why Modern Pest Control thoroughly trains our technicians to use the most advanced treatments available on the professional market. We will root out the source of your fly infestation and permanently eliminate them from your home. Give us a call today to find out more.
Are The Millipedes In Sugar Land Dangerous?
Many people confuse millipedes and centipedes, but Texas millipede identification is not as difficult as it may seem.
Below are some ways to tell if the pest in your home is a millipede:
Legs: Perhaps the most prominent part of their body, millipedes have two legs for each body segment, while centipedes only have one. Depending on the type of millipede, they can have anywhere from 40 to 400 legs.

Movement: If you aren't sure if that is a centipede or millipede, watch how it moves. Millipedes move slowly and sluggishly, while centipedes are speedy.

Defense mechanisms: Another way to determine if the bug in front of you is a centipede or millipede is to see how it reacts to a trigger. If it curls into a tight ball, it is a millipede as centipedes do not do that.
Due to their creepy build, many people think that millipedes are dangerous to humans. The good news is that they are not poisonous. However, because they secrete a liquid that causes irritation and allergic reactions in some people, we recommend having an expert technician from Modern Pest Control help you permanently eliminate them from your home.
Everything You Could Want To Know About Mosquitoes In Sugar Land
There are several reasons you should hire a professional to keep mosquitoes away from your Sugar Land home. Mosquitoes are obnoxious and ruin many outdoor events, and they can also spread harmful diseases to you and your family.
Below are some of the most commonly transmitted mosquito-borne illnesses:
Chikungunya virus: This disease is similar to Lyme disease as both illnesses cause fever and joint pain. Even with treatment, symptoms can persist for months.

Dengue virus: The dengue virus is the most severe of all illnesses spread by mosquitoes. This disease can be fatal within hours of contracting it if medical treatment isn't administered. Symptoms of dengue include fever, body aches, and a rash.

Malaria: Perhaps the most well-known mosquito-borne illnesses, malaria symptoms include fever and other flu-like symptoms. This disease is unique because the symptoms can persist for years if you do not seek proper medical treatment.
If you are looking for proven treatments that keep mosquitoes away, reach out to the team at Modern Pest Control. Our expert technicians utilize advanced treatments that are more effective than over-the-counter products. Our methods keep these obnoxious and potentially dangerous pests away from your home for good. Give us a call today to get started!

Schedule Your Free Inspection
Complete the form below to schedule your no obligation inspection.