Reliable Pest Control Services For Tomball, TX Home & Business Owners
Tomball, Texas is known for being "The hometown with a heart." To keep this Texas city's heart as healthy as possible, the Texas pest control experts at Modern Pest Control offer the pest control services needed to protect people and property from disease-spreading pests, and the damage they can cause. Using the latest technology, and our advanced methods, our dedicated professionals protect East Texas properties from pests such as ants, spiders, mice, termites, mosquitoes, stinging insects, and more. Whether you own a home or business in Tomball you can be sure that it will be protected from invading pests by partnering with Modern Pest Control. To learn more about any of our quality residential or commercial pest control services, get in touch with us today to speak with one of our professionals.
Residential Pest Control In Tomball, TX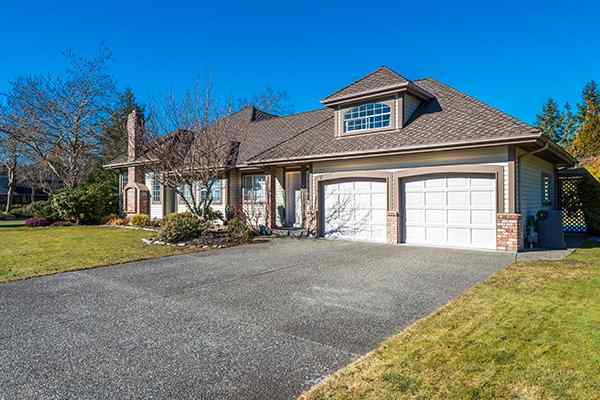 Modern Pest Control provides customers with continuous, year-round pest control through our residential pest control services.
These programs will provide you with the latest, most "modern" pest control strategies and methods in order to eliminate current problems with pests, as well as keep them from returning to become an annoyance, spread disease, and/or damage property within your home. Our Signature Plus Service option is our most comprehensive option. It offers the widest variety of pest control services at an affordable price.
The Signature Plus Service includes:
Quarterly pest service.

Year-round protection from ants (excluding crazy ants and carpenter ants), roaches, silverfish, crickets, millipedes, pillbugs, and earwigs.

Outside control of fleas, fire ants, and spiders.

Termite control featuring the Sentricon® System with Always Active™.
The Signature Plus Service also provides the benefit of our Service Guarantee which states that if a pest, which is covered under this program, pops up in-between visits we will return to solve the problem at no charge extra! Give us a call to learn more about our "modern" residential pest control solutions so you can decide which is the right solution for your Tomball home's pest problems.
Limit Mosquito Exposure In Tomball, TX
Limiting you and your family's exposure to mosquitoes is important for many reasons. The most important reason being that mosquitoes carry and transmit a wide variety of diseases that can make people and pets very ill. Diseases mosquitoes are known to spread include Zika virus, West Nile virus, and encephalitis. They also have the potential to spread canine heartworm to our beloved pets.
While it is impossible to completely eliminate mosquitoes from a property, our professionals have developed seasonal mosquito protection as well as one-time services needed to greatly reduce mosquitoes to allow you and your family to enjoy your yard without being swarmed by these biting, disease-carrying insects.
Our mosquito control options for Tomball properties include:
Seasonal mosquito protection: Throughout the spring and summer seasons our trained and experienced technicians perform regular treatments to reduce the numbers of adult mosquitoes living and resting on your property. The treatment also works to help prevent new larvae from hatching.

Mosquito misting system: To protect homes year-round from mosquitoes, we install Mistaway Systems (a tankless mosquito and insect control misting system) to provide long-term relief from mosquitoes.

One-time mosquito treatment: Our one-time mosquito treatment is a great option if you want to reduce mosquito activity before a large outdoor event such as a family reunion or wedding.
Call Modern today to get started limiting mosquito numbers on your property and to protect yourself and family from their bites.
Commercial Pest Control In Tomball, TX
To protect your business from pests, partner with Modern Pest Control, the local Texas pest control experts whose mission it is to protect businesses from pests. In order to ensure that we are providing our commercial customers with the best pest control services possible, we work closely with organizations such as BOMA, Greater Houston Restaurant Association, and the U.S. Green Building Council. This way we are able to stay on top of the latest regulations and pest control methods. We protect your Tomball business from pests by providing quality inspections, implementing industry-leading treatment, and developing treatment strategies.
These strategies are specific to each business as we make physical changes around your property and put into place pest monitoring stations. To learn more about how we can execute a long-term commercial pest control program inside of your Tomball business, get in touch with us today to speak with one of our helpful and knowledgeable professionals.
How To Get Fire Ants Off Of Your Tomball Property
Fire ants are one of the more dangerous species of ant that you might encounter around your Tomball property. While they're small in stature, fire ants can deliver a serious amount of pain when they bite. These ants are attracted to properties during times when it's warm outside, which is why property owners tend to see them more in the summertime. They are also, however, a problem whenever there's oily or greasy foods around as well as the presence of other pests. They build mounds around your lawn that they can emerge from if it's disturbed.
Fire ants sting in order to protect their colony if they detect a threat, the result of which can leave you or people on your property with severe allergic reactions. This is why the most effective and safest way to address these dangerous and deep-seated issues is with professional help from Modern Pest Control. We provide fire ant removal services as part of all of our residential programs and will customize a treatment plan for businesses that suffer from these infestations. We apply methods and products that are safe for people and pets while also monitoring the results very closely to guarantee that your entire infestation is resolved. For more information on fire ant control, contact us today.
How Dangerous Are Earwigs In Tomball?
Earwigs have earned a scary reputation because of their depictions in old wives' tales and understandably so. The earwigs that enter Tomball's homes have sharp pincers, pronounced antennae, and elongated bodies that give the effect of a formidable opponent. And while their appearance may be off-putting, these pests are primarily a nuisance. Earwigs are nocturnal and come out at night to hunt for food, which comes in the form of other pests and any household plants. Earwigs may use their pincers to grasp a person's finger; however, they do not sting nor do they contain any venom. They may, however, also produce an offensive odor if they perceive a threat, which comes as a defense mechanism.
Because the presence of earwigs is usually an indication of another active pest population and outdoor conditions drive them inside, homeowners will benefit from professional assistance from Modern Pest Control when dealing with these pests. Our residential program is comprehensive and targets all of the pests that may appear throughout the seasons. Even our entry-level pest control program is built to address earwigs with a service guarantee because we understand how persistent these pests can be. To learn more about earwig control, please call us today.
Here's How To Keep Fruit Flies Out Of Your Tomball Home
Fruit flies are tiny nuisances that sneak through the smallest cracks around your Tomball home in order to access the food that they desire. Their populations explode over the summer months, but they can invade any time there's a promise of food. In order to keep these infiltrators out of your home, try the following tips:
Seal up all crevices in your foundation with materials like silicone-based caulk, ensure that window screens are in good working order, and affix weatherstripping around doors that need it.

Wash and inspect all produce that you bring into your home. Keep it covered in the fridge between consumption.

Dispose of expired fruit and vegetables outdoors and seal them in a bag when doing so.

Disinfect areas of food residue thoroughly and always sweep away crumbs as they appear while cooking or eating.

Rinse jars, cans, and bottles before recycling them, and be sure to not let this type of garbage sit around too long.

Clean out your sink drain and dishwasher between times of doing the dishes.

Seek professional help from your local pest expert for additional support and prevention methods.
For more tips on fruit fly control and solutions for these issues, contact Modern Pest Control today.
Why Silverfish Invade Tomball Homes
Your Tomball home provides silverfish with a series of ideal conditions that you might not even be cognizant of it having. They are drawn in primarily due to humid and warm conditions that are especially present during the summer months but can persist whenever there are leaks and moisture problems. Silverfish are typically known to invade bathrooms and kitchens but also lurk around crawl spaces and closets. Additional factors that are responsible for luring silverfish include leaving garbage piled up, having stacks of dirty dishes in the sink, or even pantry snacks that aren't properly covered. While these pests are almost exclusively a nuisance, they can easily tear through paper materials and fabrics around the home in their search for food.
At Modern Pest Control, we take silverfish seriously. Our routine residential pest control services address these pests as a standard part of our protocols because we know how difficult preventing and eliminating them can prove to be. As a QualityPro Certified company, our silverfish control maintains the highest safety standards and works to find long-term solutions as well. For more information on our services, please contact us today.
Learn How To Protect Your Tomball, TX Property From Termites
Termites are a difficult pest to keep out of your home or business. Termites are invasive, wood-damaging pests, which if left untreated, can literally eat you out of house and home! To protect your Tomball home and property from termites allow our termite control experts to protect your property by installing the Presidential Green Chemistry Award-winning Sentricon® System with Always Active™.
Some of the many benefits of this eco-friendly and highly effective system are:
It works effectively to control and eliminate any size termite infestation.

It begins to work as soon as bait stations are placed around your property.

No chemicals are injected into the ground, and it works to eliminate termite colonies using only a few grams of active ingredient.

The bait stations are filled with Recruit HD bait which is highly attractive to termites. They actually prefer it over wood.

Once the initial infestation is eliminated, Sentricon® with Always Active™ remains in place on your property to monitor for future activity and to prevent a future infestation (and subsequent damage) from occurring.
Sentricon® with Always Active™ is the long-term solution you need to protect your property from termites. To get started, give us a call today at Modern Pest Control-East Texas' termite control experts!
The Best Way To Deal With Armyworms In Tomball
Armyworms are a concern for Tomball yards because they feed on grass, corn, grains, and timothy. However, they're often fully grown and stop feeding before you notice the damage. You can avoid these pests by spraying a 40-foot perimeter around your property, but there's a more effective solution.
You can avoid armyworms on your property by maintaining a healthy lawn, including proper aeration, fertilization, watering, and irrigation. Regularly mowing your lawn is another excellent way to avoid armyworms, as short grass is less attractive, and mowing kills those already in your yard.
The best way to eliminate armyworms in Tomball is professional pest control in Tomball. Modern Pest Control provides a nine-step lawn care program designed to meet the needs of your lawn. Our technicians will apply fertilizer, soil amendments, and winterizing techniques to ensure your grass remains green during the cold months. We'll also provide applications during the spring, summer, and fall to keep your yard healthy. Let us take care of the pests that might be causing damage to your lawn.
Why You Should Call The Pros About Roaches In Your Tomball Home
Cockroaches in Tomball are a health hazard when they get into your home. These pests are nocturnal, so they only come out while you're asleep, and their hiding abilities make them hard to find. The size of roaches allows them to sneak through tiny gaps or crevices in the exterior of your house, making it difficult to keep them out.
The biggest threat of roaches is their ability to spread diseases. These insects carry pathogens on their legs and leave them on food and surfaces as they move around your house. Some of the illnesses roaches might spread around your home include:
Salmonellosis

Typhoid fever

Cholera

Gastroenteritis

Dysentery

Listeriosis

Giardia

E. coli infection
Additionally, some people are allergic to the saliva, urine, and droppings of roaches, resulting in allergies or asthma attacks. You can keep these pests out of your house by taking preventative steps like sealing cracks or crevices in your home, but these won't help once they're inside.
The experts at Modern Pest Control have the skills and experience to find where these potentially dangerous pests are hiding and get them out of your house. Our cockroach control technicians will inspect the exterior and interior of your home to determine how they're getting inside and seal those areas to avoid a future infestation. Call us today if roaches are invading your Tomball home.
The Secret To Getting Rid Of Centipedes In Tomball Homes
Centipedes in Tomball are usually little more than a nuisance for your house. However, they might bite if handled, and their venom can cause pain and swelling in some people. The biggest thing about centipedes is that they eat many household pests, including ants, silverfish, and cockroaches. As a result, centipedes on your property might indicate a larger pest problem.
Centipedes are small and move quickly, making it hard to catch them. They're also great hiders, so it can be hard to find them once they get into your house. Fortunately, there are ways to prevent centipedes from getting onto your property. Some tips to keep centipedes away from your home include:
Reduce moisture in your home.

Remove piles of leaves, grass clippings, logs, and rocks around your house.

Seal cracks and crevices that provide entry for centipedes.
Our Modern Pest Control technicians will inspect the interior and exterior of your home to determine how these pests are getting inside. We'll seal any entry points and discover if the existence of these pests is an indication of a larger infestation. Our professionals then develop a customized treatment to remove these pests and any others around your house.
What You Need To Know About Effective Flea Control In Tomball
Fleas in Tomball are a common concern for any resident with pets. These pests first infest your yard and get onto dogs and cats when they're outside. Fleas aren't a health hazard for most people but can cause itching and allergic reactions. They're a bigger problem for pets as they can cause tapeworms, hair loss, and cause skin irritation.
These pests can feed off any warm-blooded animal, so they're not limited to dogs and cats. However, they prefer to feed on your pets and usually enter homes by jumping onto unsuspecting hosts. You can keep these nuisances off your property by taking some preventative steps, including:
Bathing and grooming pets regularly.

Keeping dogs on a leash while outside.

Providing pets with year-round flea medication.

Vacuuming your house regularly.

Washing pet bedding frequently.

Maintaining your lawn.
At Modern Pest Control, our technicians use a combination of methods to get fleas out of your home. We'll also determine how fleas are getting inside and provide tips to avoid a future infestation. Call us today to get rid of fleas in your house.

Schedule Your Free Inspection
Complete the form below to schedule your no obligation inspection.