Reliable Pest Control Services For Briarforest, TX Home & Business Owners
Briarforest, a neighborhood in Houston, Texas is a place where many families and young professionals have chosen to call home. This eclectic neighborhood offers a fast-paced urban vibe, great schools, parks, and many local coffee shops, restaurants, and more to enjoy. To protect this fun neighborhood's homes and businesses from the many pests that also live in Harris County, the Texas pest professionals at Modern Pest Control offer a variety of eco-friendly, advanced pest control services. Our professionals have a deep understanding of the pests that live in Texas and how to eliminate them using the latest technology and industry-leading pest control measures. Begin protecting your Briarforest residential or commercial property from pests by giving Modern Pest Control a call today to learn about our comprehensive pest control programs.
Residential Pest Control In Briarforest, TX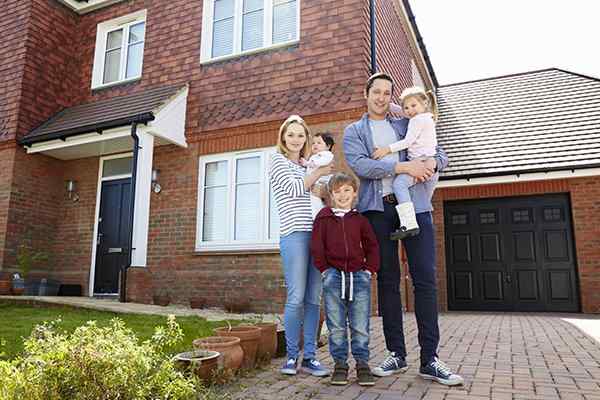 Taking the time, money, and energy to eliminate pests from your Briarforest home is probably not something you want to add to your already busy schedule. The easiest and most effective way to eliminate pests from your home and prevent their return is to partner with Modern Pest Control. We can put into place one of our year-round home pest control services to protect your home and family from pests throughout the entire year. We offer three year-round services for our homeowner to choose from. Our Modern Plus service provides treatment for your home, garage, and the immediate perimeter, providing protection against common household pests. It also includes exterior cobweb removal (under 12 feet), rodent monitoring in your attic (inspection only), and yard treatments to target fire ants and fleas. Our other two quality options are detailed below:
Signature Service: Through this service, you receive the same protection in our Modern Plus Service along with highly effective termite control featuring the Sentricon System with Always Active technology.

Signature Plus Service: Through this service, you receive the same protection for pests and termites found in the Signature Service, along with monthly mosquito treatments from April through October.
To learn more about protecting your Briarforest home from common household invading pests, call Modern Pest Control today to speak with one of our friendly and helpful experts.
How To Minimize Mosquito Exposure In Briarforest, TX
The two best things that you can do to minimize your exposure to mosquitoes on your Briarforest property is to eliminate any standing water (where females lay their eggs) and to partner with the mosquito control experts at Modern Pest Control. At Modern we provide seasonal mosquito control services from April thru October, when mosquitoes are most active in Texas. While there is no way to completely eliminate mosquito populations, our mosquito control services can greatly reduce their numbers, making your yard an enjoyable place to hang out with family, friends, and pets. Our professionals control mosquito numbers with the latest products and technology, reducing adult mosquito populations and stopping mosquito larvae from hatching into new biting adults. In addition, if you are looking for year-round protection against mosquitoes we can help you accomplish this with the Mistaway System. The Mistaway System is a long-term mosquito management system; it is discrete and is programmable to help meet seasonal demands. To learn more about our professional mosquito control options, give Modern Pest Control a call today.
Commercial Pest Control In Briarforest, TX
Today with the internet and more specifically social media at almost everyone's fingertips, just one customer spotting a single pest inside your Briarforest commercial property could spell disaster for your business's reputation. All it takes is one bad review to affect your bottom-line. To protect your business and its reputation from pests, Modern has custom-tailored plans to meet the needs of businesses, industry regulations, and corporate policies. To help us stay ahead of the latest regulations and pest control methods we work closely with many organizations like BOMA, the U.S. Green Building Council, and the Greater Houston Restaurant Association. To help guard your commercial facility against pests, our licensed pest control technicians can:
Perform a visual inspection of your business and property.

Design a treatment and prevention plan, specific to your business.

Recommend changes in and around your facility to address sanitation issues or suggest physical alterations to help prevent pests from being attracted to your facility and from being able to enter inside.

Install pest-monitoring devices to help keep your commercial property free of pests.
Give us a call today, to get started protecting your Briarforest commercial property from reputation-damaging pests.
Why Briarforest, TX Residents Need Year-Round Termite Control
The answer to the above question is simple; because, in our area of Texas, termites are active throughout the entire year. If termites find their way into your home to feed on its structural wood, they have the potential to create extensive damage that is expensive to repair. The bottom line is, termites never stop working so neither should your termite protection. To protect your Briarforest home from termites, we offer termite control services that include inspection, the installation of the Sentricon® System with Always Active™, and ongoing termite protection. The Sentricon® System with Always Active™ is a highly recommended solution to any termite infestation which quickly and completely eliminates current termite populations in an eco-friendly manner. It then remains in place to prevent future populations from establishing themselves on your property or in your home. By partnering with Modern Pest Control, we can work together to keep damaging termites out of your home. To learn more about Sentricon® with Always Active™, get in touch with us today. We would be happy to go over the details with you!

Schedule Your Free Inspection
Complete the form below to schedule your no obligation inspection.