Reliable Pest Control Services For Spring Valley, TX Home & Business Owners
To help keep the beautiful Houston area community of Spring Valley, Texas from being damaged by the many pests that also, unfortunately, have decided to live in this area of Texas, the local pest professionals at Modern Pest Control offer highly effective, eco-friendly, and affordable pest solutions. Our professionals have a deep understanding of the pests that live throughout Texas and know how to eliminate them using the latest technology and modern pest control measures. Begin protecting your Spring Valley residential or commercial property from pests by giving Modern Pest Control a call today to learn more about our comprehensive pest control programs.
Residential Pest Control In Spring Valley, TX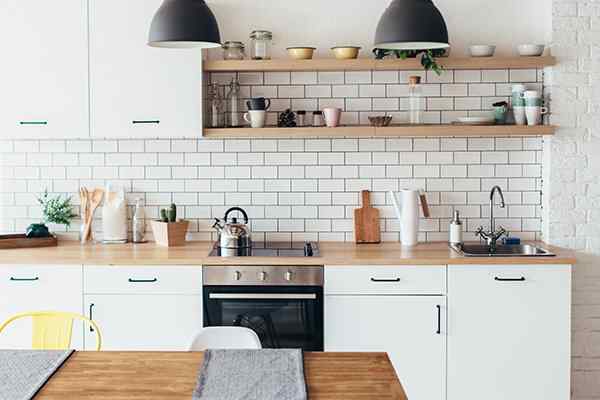 Insects, rodents, and other pests are problematic for Texas homeowners throughout the entire year. To combat the year-round threat of pests, the professionals at Modern Pest Control offer year-round protection against common household invaders.
We offer three different services for our customers to choose from in order to ensure that a home and a family's exact pest needs and budget are being met.
Our most comprehensive service is our Signature Plus Service. It provides customers with quarterly pest control service visits, termite control, and in-the-yard control for fleas, fire ants, and spiders, everything needed to maintain a pest-free home and property!
To learn more about Signature Plus Service or our other two residential pest control services (Modern Plus or Signature), give us a call today and speak with one of our helpful professionals.
Why You Should Never Remove Wildlife On Your Own In Spring Valley, TX
Bites, scratches, disease, bacteria, unpredictability, and re-infestation are all reasons you should never attempt to remove wildlife from your Spring Valley property on your own. Squirrels, opossums, skunks, and bats are all common wild animals that can become a problem on any Spring Valley property. Wild animals are not only dangerous, but they can also be very damaging as well.
They can tunnel under and damage foundations, destroy gardens and lawns, tear through garbage bins, dig through insulation, chew through wires, pipes, and drywall, and, of course, contaminate your family's food sources with their urine, feces, and saliva. If you have discovered that wildlife has taken up residence in your home or on your property, contact the wildlife experts at Modern Pest Control.
At Modern Pest Control we can take care of wildlife problems in a humane manner, keeping both the animals and your family safe. Our wildlife control services include inspection, trapping, and the completion of exclusion measures to keep future wildlife from finding their way into your home. To learn more about our guaranteed wildlife control trapping and exclusion services, call Modern Pest Control today.
Commercial Pest Control In Spring Valley, TX
Pests have absolutely no business living in your Spring Valley business, and it is our business to get them out and keep them out for good! To help ensure that you are maintaining a pest-free commercial facility, partner with Modern Pest Control and our commercial pest control experts. Through careful inspections, treatment, physical alterations, and monitoring stations, Modern Pest Control can protect your Spring Valley business from pests. Our commercial pest control services include having a licensed pest control technician perform a visual inspection of your business's facility and grounds.
After the inspection, our professionals design a treatment and pest-prevention plan specific to your business, ensuring that you are getting the exact services needed to meet your specific property's needs. In addition to our quality pest control services, we offer commercial customers the benefit of having access to their company's online pest control logs and records, 24/7, ensuring that they are always up to date with what is happening inside the facility. Contact us today to learn more about our modern commercial pest control services.
Protect Your Spring Valley, TX Home From Termites
Protect your Spring Valley property from termites by partnering with Modern Pest Control. To begin preventing problems with termites, our professionals first provide a thorough inspection, and then install the eco-friendly, highly effective, and long-lasting Sentricon® System with Always Active™ onto your property. Sentricon® with Always Active™ begins working immediately to eliminate the entire infestation from your home and property. The system then remains in place and is regularly monitored by our professionals to prevent future problems with wood-eating termites in your Spring Valley home.
In addition to installing Sentricon® with Always Active™ on your property, things that you can do to help deter termites include removing piles of brush, fallen trees or limbs, and piles of leaves or grass from your yard; eliminating excess moisture that is highly attractive to termites by ensuring that gutters are unclogged and directing rainwater away from the exterior of your home; using dehumidifiers, properly ventilating crawl spaces, and repairing any interior or exterior leaky pipes or faucets. It is also a good idea to trim back overgrown shrubs and bushes from the exterior of your home so that the sun can easily hit the ground and dry out the soil.
Termites are attracted to and often infest water-damaged wood first. Because of this, it is important to remove water-damaged wood from your home and replace it with sound wood. To prevent termites from accidentally finding their way into your home while foraging for food sources, seal any cracks in your home's foundation. To learn more about eliminating and preventing problems with termites, call Modern Pest Control today.
Ant Control Services In Spring Valley
The best ant control company for ants in Spring Valley is Modern Pest Control. Since 1952, we have helped Spring Valley home and business owners keep their yards and interiors ant-free. When you partner with us for your ant pest control needs, you can rest easy knowing that we assign an experienced and licensed technician to assist you.
Our ant pest control starts with an inspection of your property to help your technician get a clear picture of which type of ants are invading, how they are getting in, and what the best course of action is to exterminate them. They will then work closely with you to execute a plan of attack. Modern Pest Control is the best ant control company for ants because our technicians are trained to identify and exterminate the types of ants that invade Spring Valley properties. If you need to eliminate the ants in your home and yard, give us a call today!
When Is The Right Time To Call About Centipedes In My Spring Valley Home?
Unfortunately, there are many centipedes in Spring Valley, and it is only a matter of time before they encroach on your home. It's also tough to prevent and remove them on your own.
Below are some of the reasons why you may have centipedes setting up shop in your home:
Presence of moisture: Centipedes love damp areas, so they often invade bathrooms. Having leaky pipes or rooms with poor aeration also attracts these insects.

Existing insect infestation: If you are dealing with an existing insect infestation, centipedes won't be far behind because they eat other tiny insects.

Calm nighttime environment: Because of the nocturnal nature of centipedes in Spring Valley, these pests will thrive if your home is quiet and dark at night. These pests move about your home in silence to hunt. Their nocturnal nature gives them ample time to reproduce and settle in.
At Modern Pest Control, we specialize in rooting out centipede infestations and keeping them from coming back. Because they are so challenging to get rid of, give the pros at Modern Pest Control a call today if you suspect you have a centipede infestation.
Having Cockroaches In Your Spring Valley Home Is Worse Than You May Think
No one ever wants to have a cockroach infestation. These pests are creepy to look at and obnoxious to deal with, and they also pose serious threats to human health. If you are dealing with a cockroach infestation, you and your family could be at risk.
Below are some of the diseases cockroaches can spread to humans:
Listeria: This disease typically shows up in the form of a fever, chills, muscle aches, nausea, and diarrhea. If left untreated, this infection will spread to your nervous system causing convulsions, headaches, and confusion.

Campylobacteriosis: This is an intense gastrointestinal disease that comes at you in the form of a severe fever, stomach cramps, and bloody diarrhea. Nausea and vomiting usually occur, and symptoms can last for about a week.

Typhoid fever: The main symptom of this disease is a fever. It is usually coupled with loss of appetite, stomach pain, headache, and weakness.

Salmonella: Perhaps the most well-known disease oriental cockroaches spread, salmonella causes severe stomach cramps, diarrhea, and a fever.
If you have cockroaches in your Spring Valley home, don't try and remove them yourself. Not only are these pests incredibly resilient and difficult to get rid of with over-the-counter products, but you could become ill in the process. At Modern Pest Control, our technicians use advanced pest control tools to effectively exterminate whatever type of cockroach infestation you have. Give us a call today to get started!
What No One Will Tell You About Earwigs In Spring Valley
The earwig is an odd-looking insect, and many people assume they are aggressive and a threat to humans. The good news is that while they look threatening, the earwig insect is harmless and considered a nuisance pest. However, this doesn't mean you want to find these strange bugs around your house.
To make sure you are dealing with earwigs and not another pest, look out for these identifying features:
Size: Earwigs are relatively tiny and grow between 0.2 to 2 inches long.

Color: These are dark-colored insects that range from brown to black in color.

Body shape: Like bed bugs, earwigs have flat bodies. However, unlike bed bugs, earwigs also tend to be rather slender.

Wings: Both male and female earwigs have wings that fold tightly to the sides of their bodies.

Gender differences: Males will have two curved, pointy-looking appendages on their backend, while females have a singular pointed appendage.
Like any pest, earwigs can be challenging to get rid of because so many things in our homes and lawns attract them. If you are struggling with removing earwigs, give Modern Pest Control a call today!
Are Fruit Flies Dangerous To Spring Valley Residents?
Fruit flies, sometimes mistaken for gnats, are the little flying insects that Spring Valley residents are likely to see loitering around the kitchen countertops if there are any ripened fruits or vegetables around. While they might seem small and harmless, homeowners should actually be aware that fruit flies have the potential to be very dangerous.
A female fruit fly can lay upwards of 1,000 eggs on a damp surface, which means that an outbreak can grow exponentially very quickly. Fruit flies themselves are linked with listeria, E. coli, and salmonella, all of which can initiate food poisoning if someone ingests contaminated foods. It's also possible for people to get allergic reactions to fruit flies if their skin comes into contact with the flies. This can result in lots of small itchy bumps.
Because fruit flies are so prevalent for homeowners, at Modern Pest Control, we include fruit fly treatments in all of our residential pest control programs. By treating homes once a quarter, we are able to eliminate and prevent fruit flies and work with homeowners on the ways that they can reduce attraction between our visits. For more information on fruit fly prevention, call us today.
What Spring Valley Homeowners Need To Know About Armyworms
Armyworms are frequent visitors to Sugar Land homes. Here are some of the most important things that residents ought to know about them:
Armyworms are the larval state of moths. They are actually considered to be much more destructive than moths as well. The armyworm can be identified by its green and yellow coloring as well as its squiggly movements.

They typically start to migrate toward the Sugar Land area in the fall and there are approximately four to five generations that develop during this time.

Cool temperatures or massive rainfalls can actually cause a bigger infestation than what was previously present.

Armyworms are notorious for the damage that they cause to lawns. Often, their damage will look like a fungal issue or dry grass, which is why it's important to have an infestation properly identified.
Rather than endure an infestation, look to Modern Pest Control for complete armyworm protection in Sugar Land. Our lawn care and residential pest control services will help us identify the source of lawn problems, and if we find armyworms, we'll use the treatments necessary to eliminate them. For more information on armyworm prevention, call us today.
Where Did These Fleas In My Spring Valley Home Come From?
If you've spotted fleas in your Spring Valley home, you're ahead of the game. Many people who encounter flea outbreaks rarely ever see them because of their size and where they typically live. Unfortunately, some of the most common hosts that are responsible for transporting fleas around the area are your cats and dogs. Any time that they spend outdoors or amongst unknown animals, say, at the dog park, your pets might encounter fleas and other parasites. This is especially likely if they are not untreated with flea prevention. If your pets become a host for fleas, then they may also encounter serious health risks like anemia, tapeworm, and cat scratch disease.
Other common hosts for fleas are mice, rats, squirrels, and countless wildlife animals. Fleas usually affix themselves to these animals and go for a free ride directly onto your property. Because wildlife generally has free roam of yards, they are able to spread fleas quite easily. It's also possible that you have a rodent infestation inside of your walls that you don't know about, and that fleas are jumping off from these points. For more information on how you can protect your home with flea control, call Modern Pest Control today.
Why Chinch Bug Invade Spring Valley Homes
Chinch bugs somewhat resemble cockroaches, with their tubular-shaped flat bodies, pronounced antennae, and wings. That is where the comparison stops, as these are two very different types of insects. Chinch bugs primarily become an issue for Spring Valley homeowners when conditions become warm and dry in the summertime. They actually thrive in hot temperatures and this is their ideal breeding ground, as well. In addition to the time of year, residents are likely to encounter chinch bugs if their properties possess certain characteristics. They like shady hedges, thatch, and other yard clutter. But chinch bugs also thrive in lawns that have an excessive amount of nitrogen.
At Modern Pest Control, we know that chinch bugs are a recurring issue for local homeowners, which is why we include coverage for them in our Spring Valley lawn care services. We'll always begin by providing a detailed property evaluation so that we can identify the exact species of pest that's invaded your lawn and understand their extent. If chinch bugs are left untreated, they will spread, so we treat the immediately affected area as well as the entire yard. For more information on chinch bug control, call us today.

Schedule Your Free Inspection
Complete the form below to schedule your no obligation inspection.