Reliable Pest Control Services For Spring Valley, TX Home & Business Owners
To help keep the beautiful Houston area community of Spring Valley, Texas from being damaged by the many pests that also, unfortunately, have decided to live in this area of Texas, the local pest professionals at Modern Pest Control offer highly effective, eco-friendly, and affordable pest solutions. Our professionals have a deep understanding of the pests that live throughout Texas and know how to eliminate them using the latest technology and modern pest control measures. Begin protecting your Spring Valley residential or commercial property from pests by giving Modern Pest Control a call today to learn more about our comprehensive pest control programs.
Residential Pest Control In Spring Valley, TX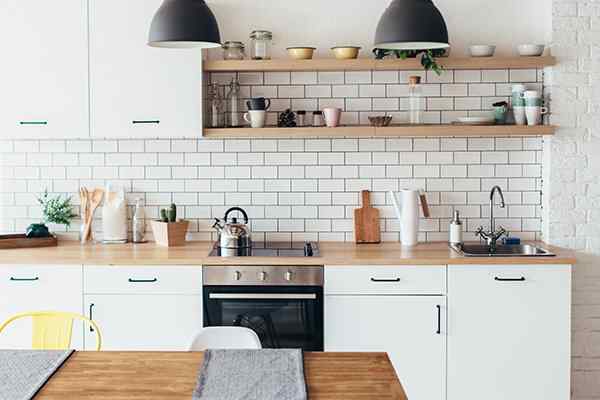 Insects, rodents, and other pests are problematic for Texas homeowners throughout the entire year. To combat the year-round threat of pests, the professionals at Modern Pest Control offer year-round protection against common household invaders.
We offer three different services for our customers to choose from in order to ensure that a home and a family's exact pest needs and budget are being met.
Our most comprehensive service is our Signature Plus Service. It provides customers with quarterly pest control service visits, termite control, and in-the-yard control for fleas, fire ants, and spiders, everything needed to maintain a pest-free home and property!
To learn more about Signature Plus Service or our other two residential pest control services (Modern Plus or Signature), give us a call today and speak with one of our helpful professionals.
Why You Should Never Remove Wildlife On Your Own In Spring Valley, TX
Bites, scratches, disease, bacteria, unpredictability, and re-infestation are all reasons you should never attempt to remove wildlife from your Spring Valley property on your own. Squirrels, opossums, skunks, and bats are all common wild animals that can become a problem on any Spring Valley property. Wild animals are not only dangerous, but they can also be very damaging as well.
They can tunnel under and damage foundations, destroy gardens and lawns, tear through garbage bins, dig through insulation, chew through wires, pipes, and drywall, and, of course, contaminate your family's food sources with their urine, feces, and saliva. If you have discovered that wildlife has taken up residence in your home or on your property, contact the wildlife experts at Modern Pest Control.
At Modern Pest Control we can take care of wildlife problems in a humane manner, keeping both the animals and your family safe. Our wildlife control services include inspection, trapping, and the completion of exclusion measures to keep future wildlife from finding their way into your home. To learn more about our guaranteed wildlife control trapping and exclusion services, call Modern Pest Control today.
Commercial Pest Control In Spring Valley, TX
Pests have absolutely no business living in your Spring Valley business, and it is our business to get them out and keep them out for good! To help ensure that you are maintaining a pest-free commercial facility, partner with Modern Pest Control and our commercial pest control experts. Through careful inspections, treatment, physical alterations, and monitoring stations, Modern Pest Control can protect your Spring Valley business from pests. Our commercial pest control services include having a licensed pest control technician perform a visual inspection of your business's facility and grounds.
After the inspection, our professionals design a treatment and pest-prevention plan specific to your business, ensuring that you are getting the exact services needed to meet your specific property's needs. In addition to our quality pest control services, we offer commercial customers the benefit of having access to their company's online pest control logs and records, 24/7, ensuring that they are always up to date with what is happening inside the facility. Contact us today to learn more about our modern commercial pest control services.
Protect Your Spring Valley, TX Home From Termites
Protect your Spring Valley property from termites by partnering with Modern Pest Control. To begin preventing problems with termites, our professionals first provide a thorough inspection, and then install the eco-friendly, highly effective, and long-lasting Sentricon® System with Always Active™ onto your property. Sentricon® with Always Active™ begins working immediately to eliminate the entire infestation from your home and property. The system then remains in place and is regularly monitored by our professionals to prevent future problems with wood-eating termites in your Spring Valley home.
In addition to installing Sentricon® with Always Active™ on your property, things that you can do to help deter termites include removing piles of brush, fallen trees or limbs, and piles of leaves or grass from your yard; eliminating excess moisture that is highly attractive to termites by ensuring that gutters are unclogged and directing rainwater away from the exterior of your home; using dehumidifiers, properly ventilating crawl spaces, and repairing any interior or exterior leaky pipes or faucets. It is also a good idea to trim back overgrown shrubs and bushes from the exterior of your home so that the sun can easily hit the ground and dry out the soil.
Termites are attracted to and often infest water-damaged wood first. Because of this, it is important to remove water-damaged wood from your home and replace it with sound wood. To prevent termites from accidentally finding their way into your home while foraging for food sources, seal any cracks in your home's foundation. To learn more about eliminating and preventing problems with termites, call Modern Pest Control today.

Schedule Your Free Inspection
Complete the form below to schedule your no obligation inspection.