Reliable Pest Control Services For The Woodlands, TX Home & Business Owners
The Woodlands is a unique Texas community that, as its name suggests is located within a beautiful wooded haven. A planned community, The Woodlands is comprised of many individual villages that are home to their own schools, community centers, shopping centers, exclusive neighborhoods, and more. Living in The Woodlands allows residents to have the best when it comes to career opportunities, housing options, and family life. To help maintain a healthy environment in your The Woodlands home or business, partner with the local pest control experts at Modern Pest Control, our professionals can help to keep potentially harmful Texas pests away from your property. Get in contact with us today to learn how our highly trained and educated professionals and our innovative and modern pest control services can help to uphold a pest-free environment in your The Woodlands residential or commercial property!
Residential Pest Control In The Woodlands, TX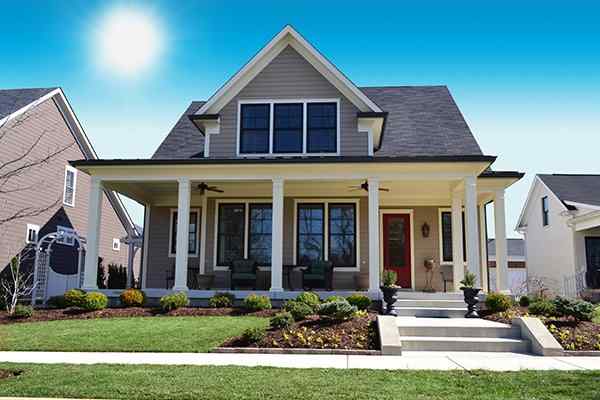 To solve the problem of not knowing when and where pests are going to invade your home to damage its structure, contaminate food sources, and just, in general, be a nuisance for you and your family, put into place a year-round pest control plan from the experts at Modern Pest Control.
The weather in Texas allows most pest species to be active year-round, this means that your pest control services also need to be active year-round to combat pests and prevent them from being able to gain access to your home. To control pest all year-long Modern offers our customer three different (guaranteed) residential pest control services to choose from; allowing you to get the exact pest coverage you need and want.
Modern's Residential Pest Control Services Include:
Modern Plus Service - This service offers effective pest control services through quarterly pest visits.

Signature Service - This service offers effective pest control services through quarterly pest visits in addition to effective termite control.

Signature Plus Service - This service offers pest control services through quarterly visits, termite control, plus the addition of seasonal mosquito control. This is our most comprehensive solution to pest problems.
To learn more about any of our year-round residential pest control services, give us a call today!
Mosquito Control Options For The Woodlands, TX Residents
With the help of the professionals at Modern Pest Control, you can finally take back your property's backyard from annoying Texas mosquitoes. We offer a wide range of mosquito control options to ensure that you get the services you need to reduce mosquito populations on your The Woodlands, TX property. With our help, you will once again be able to enjoy your outdoor space with family and friends without the threat of being under attack by disease spreading, biting mosquitoes.
Modern's mosquito control options include:
Seasonal Mosquito Protection - Throughout the spring and summer seasons our technicians perform regular treatments to reduce the numbers of adult mosquitoes living and resting on your property, this treatment also works to help prevent new larvae from hatching.

Mosquito Misting System - Through the installation of the automatic CoastalMister, Modern Pest Control can provide our residents with year-round, long-term control against mosquito populations on The Woodlands properties.

One-Time Mosquito Treatment - Our one-time mosquito treatment is a great option if you want to reduce mosquito activity before a large outdoor event like a family reunion or wedding.
Contact us today to get started taking back your The Woodlands, TX property from mosquitoes!
Commercial Pest Control Services In The Woodlands, TX
Through inspections, modern treatment, physical alterations, monitoring stations, and more, our highly trained professionals will ensure that your business becomes and stays free of The Woodlands pests. Our services offer what is needed to provide a barrier of protection protecting your customers, employees, product, facility, and reputation from nuisance and dangerous pests.
Our commercial pest control services are customized to fit your The Woodlands facility's unique needs. We always begin with a thorough inspection and then may recommend based on our findings the following: increasing sanitation practices in and around your facility, making physical changes to your facility to help keep pests out, installing pest monitoring devices, and/or the development of a long-term treatment strategy.
Examples of industries that we provide long-term solutions for pest problems include:
Restaurants

Hotels

Food Processing Facilities

Schools

Healthcare Facilities

Grocery Stores

And more!
Protect Your The Woodlands, TX Property From Termites
When it comes to protecting your The Woodlands property from wood-eating termites being proactive is key. If you wait until you see signs of their presence in your home, you are going to be too late, and the termites have most likely already caused major damages to your home.
To protect your The Woodlands property from these highly dangerous pests we offer the following termite control services:
Inspection

Sentricon installation

Ongoing termite protection
At Modern Pest Control we use and highly recommend installing the eco-sound Sentricon® System with Always Active™ to eliminate current termite populations and prevent future populations from being able to establish themselves on your property or in your home. Once discreetly and non-invasively installed, Sentricon® with Always Active™ stations begin working to quickly and completely eliminate the entire termite colony. Once the infestation is eliminated Sentricon® with Always Active™ remains in place on your property to monitor for future activity and to prevent future problems with termites.
Contact Modern Pest Control today to learn more about protecting your The Woodlands home from termites with the help of our highly trained professionals and the installation of Sentricon® with Always Active™.

Schedule Your Free Inspection
Complete the form below to schedule your no obligation inspection.