Reliable Pest Control Services For Upper Kirby, TX Home & Business Owners
Upper Kirby is one of Houston's most historic and established neighborhoods. Upper Kirby offers lucky residents easy access to major economic centers, medical centers, and trendy restaurants, shops, and art boutiques. To help keep Upper Kirby a desirable place to live, work, and play, the professionals at Modern Pest Control provide pest control services to keep pests and termites out of homes and businesses. At Modern Pest Control, we control and eliminate common Houston-area pests using the latest technology and innovative pest control measures. To learn more about putting into place a comprehensive pest control service to protect your home and family from pests, contact Modern Pest Control today.
Residential Pest Control In Upper Kirby, TX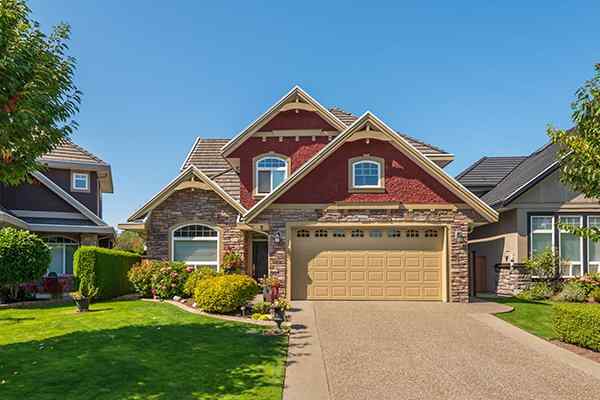 To keep pests out of your Upper Kirby home and away from your family, the professionals at Modern Pest Control offer advanced pest control services.
Our professionals provide a barrier of protection around your home to prevent pests from being able to live successfully inside your home.
Our 3 guaranteed, year-round home pest control services are:
Modern Plus

Signature

Signature Plus
To speak with one of our professionals and discover the benefits of choosing Modern Pest Control for your home's pest control needs, reach out to us today.
Guide To Protecting Your Upper Kirby, TX Lawn From Pests
Lawn pests can cause dry, brown, dead patches of lawn, stress plants, create unappealing bumps on ornamentals, and cause your lawn to have an overall unsightly appearance. To take back your lawn from difficult-to-control lawn pests, turn to the professionals at Modern Pest Control.
We eliminate and control problems with common lawn pests such as grubs, scales, chinch bugs, and more through our customized lawn services.
Lawn Treatment Service: Our professionals will treat your lawn to eliminate current problems with lawn pests and prevent future problems with lawn pests.

Fertilizing: Through this annual program, we will fertilize your property using granular fertilizers that are tailored to specific seasons and grasses.
Give Modern Pest Control a call today to learn more about protecting your Upper Kirby yard from damaging lawn pests.
Commercial Pest Control In Upper Kirby, TX
Let the professionals at Modern Pest Control help you keep pests out of your Upper Kirby business. Maintaining a pest-free facility is one of the best ways you can maintain your reputation, keep employees happy, and keep customers returning. Through careful inspections, treatment, physical alterations, and monitoring stations we can successfully protect your Texas business from pests. In addition, you can have peace of mind in knowing that we always take into account industry regulations, corporate policies, and the unique needs of your specific business. Contact us today to learn more about our modern approach to commercial pest control.
5 Things Every Upper Kirby, TX Resident Should Know About Mosquitoes
Mosquitoes are disease-spreading, unrelenting pests that can make spending time outdoors a miserable experience. Listed below are 5 facts about mosquitoes that you should know.
Mosquitoes are most active at dusk and dawn. During the heat of the day, they hide out in tall grass, underneath trees, along fence lines, and in ditches.

Only female mosquitoes bite, they require the protein found in blood to create viable eggs. Both male and female mosquitoes feed on plant nectar as their main food source.

Mosquitoes are more attracted to some people than others. Research has discovered that people who are sweating or exercising, pregnant women, people with O blood type, and people consuming alcoholic beverages are more attractive to mosquitoes.

Mosquitoes live, feed, and breed outdoors. However, it is common for mosquitoes to find their way into homes through windows and doors while foraging for food sources.

The best way to reduce mosquito numbers on your property is to partner with a pest control expert.
To minimize the number of mosquitoes on your Upper Kirby property, Modern Pest Control offers effective seasonal mosquito control services from April thru October. Our professionals reduce mosquito populations using the latest products and technology. We can also provide year-round protection against mosquitoes with the help of the Mistaway System. To learn more about all of our mosquito control options, reach out to Modern Pest Control today.

Schedule Your Free Inspection
Complete the form below to schedule your no obligation inspection.